5 Major Learning Support Tools for Post ERP End-user Training
This blog post shares some learning support tools that can help post formal ERP end-user training.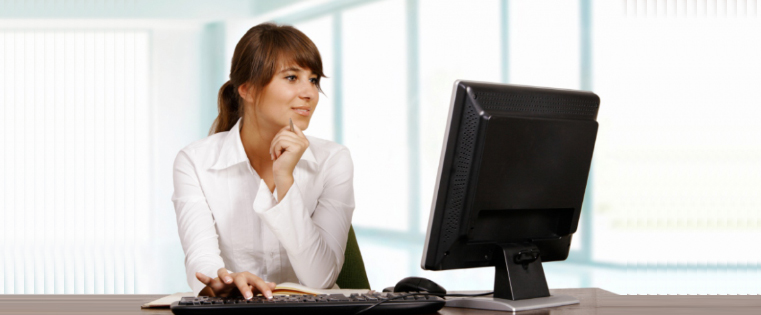 You know that an Enterprise Resource Planning (ERP) system is quite complex as it has different applications integrated in it. Training end-users is one of the most crucial aspects to ensure its successful implementation. But it is tough for end-users to remember the steps of the various functions until they get used to the system. Also, it gets updated often. So end-users should be trained on a continual basis rather than a one-time-done approach. But that might frustrate them. So what can you do to make ERP end-user training a continual process without earning learners' wrath and fatigue? It's easy. By providing learning support tools.
Let's see some learning support tools that can help post formal ERP end-user training.
Frequently Asked Questions (FAQs)
As the name suggests, it is a set of questions most end-users usually have regarding the different functions of the ERP system. You can post them on the LMS so that end-users can look up whenever they need. Providing these after the formal training can prove to be a great post learning support. They help end-users understand even the basic aspects of the ERP system.
When one of our clients came to us asking for FAQs to be added as part of their e-learning program, we listed them at the end of the e-learning course.
Job-aids
Job-aids not only act as good post learning support tools but also as performance support tools. They can be delivered in various forms such as PDFs, videos, podcasts, kits, charts, and more. End-users can have a quick look at them whenever they need. They can also be updated easily and come in handy to deliver updated information. They simplify the learning process for the end-users so that they can retain information and recall it at the right time.
When one of our clients asked for job-aids to explain the various functions of the software, we added screenshots of each step in a process along with descriptions in a Word document. These documents were later converted into the PDF format and delivered to end-users via the LMS.
Recorded WebEx Sessions
You might conduct WebEx sessions sometimes to deliver training to end-users across oceans. Recording these WebEx sessions will help you use them as post learning support tools to reinforce learning. You need not repeat these sessions and pay the tutor again and again for the same. They can be delivered to end-users who could not make it to the session or to new hires.
One of our clients wanted us to convert their WebEx sessions into e-learning courses without any changes and within a restricted budget. We simply extracted the audio from the video, divided them into individual slides, and added the audio to the original PowerPoint presentation. This PPT was published to HTML5 using iSpring, a rapid authoring tool.
Discussion Forums
Discussion forums on various social networking websites have become very popular these days. You can provide similar forums on your LMS to keep your end-users in touch with each other. End-users can share latest information, ask questions, and discuss the different functions of the ERP in the discussion forum. Such an environment not only acts as a learning support tool but also ensures a collaborative learning experience to end-users, helping them teach and learn from each other. These forums are similar to the ones you find in LikedIn.
Either with e-learning or instructor-led training, an expert may not be available whenever the end-users need. So, you can provide a feature on LMS or in the e-learning course that allows them to submit their questions. This feature will send their questions to the email address of the concerned expert. The expert will be notified and will reply to the question. The only thing you need to ensure is you have an expert available to answer the queries.
These are a few learning support tools that can help end-users post formal ERP end-user training. While some help end-users clarify their basic doubts, some act as just-in-time support, some help recall all that happened in the training session, and others ensure interaction with colleagues and experts.
Which do you prefer and why? We welcome your views.