6 Point Checklist to Make Your Sales Onboarding a Success
This blog shares a six-point checklist to make sales onboarding effective.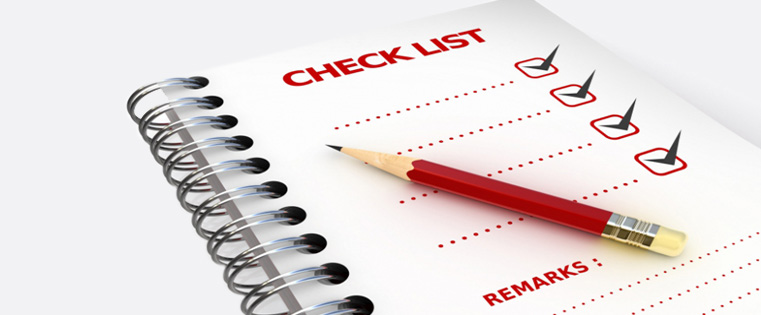 Has retaining your sales force become difficult? Are you missing your annual revenue targets due to the job hopping of your sales reps? Then it is time you check the quality of the induction training imparted to your freshly-recruited salespeople.
Here is a 6-point checklist to make your sales onboarding initiative a success.
1. Give a Broad Picture of Your Industry
If your new sales reps are fresh out of college, they won't have knowledge of the industry. So, it's better to provide them an overview of your industry, in the onboarding program. Apprise them of the latest developments in the industry. Good knowledge of the industry and its trends will surely help your sales reps provide expert advice to prospective customers, thereby gaining their trust.
2. Share Your Mission, Values, and Goals
Knowing your company's mission, values, and goals can go a long way in helping new sales reps quickly get into the grove. Adding a mission statement and listing the values in your employee handbook is a good thing to do. If you don't have that, provide a printed copy to the sales reps or explain it in the orientation session.
Planning to welcome New Hires differently? Try Gamified eLearning.
3. Explain Sales Targets
Once you share the company's goals, clearly explain the individual sales targets to the new sales reps. Set the weekly, monthly, quarterly, and yearly targets, and apprise them of the same. This helps them understand what is expected of them.
Finding ways to onboard Millennials? Check our blog.
4. Impart Basic Training on Code of Conduct and Compliance Aspects
Sales reps are the face of your organization, so it's necessary to train them on how they should conduct themselves with prospects and customers. New sales hires should be acquainted with the basics of applicable laws and norms, as they have to comply with these regulations, while selling. One of our clients in the medical device space provides an overview of the laws pertaining to off-label marketing to its new medical reps, to prevent violations.
5. Throw Light on Products and Competitors
We all know that products are the lifeline of organizations and good knowledge of products will help sales reps perform better. See that you provide an overview of the products you offer in the sales onboarding program. You need not delve into the features of each product, but make sure that the new salespeople have basic understanding of your product portfolio.
Want to know best practices of new hire orientation? Check our blog.
6. Provide Information on Employee Benefits
Ensure the onboarding program provides clarity on what your company offers in terms of career and growth to your sales reps. Share details about monetary benefits, such as salary, incentives, and bonuses, in the onboarding program. You should also clearly explain your policies regarding leaves, medical expenditure reimbursement, and so on.
Imparting good induction training to your sales reps goes a long way in improving their performance and helps get the best results. Follow the six tips listed above to get your new salespeople onboard, quickly and successfully.