Solve Online Training Challenges with a Customized Multilingual Shell [Infographic]
Need effective online training for a global workforce? eLearning translation is the way to go! But with multiple translations of a course, you can end up with several replicas of the same course in your LMS. Here is how a multilingual shell can help.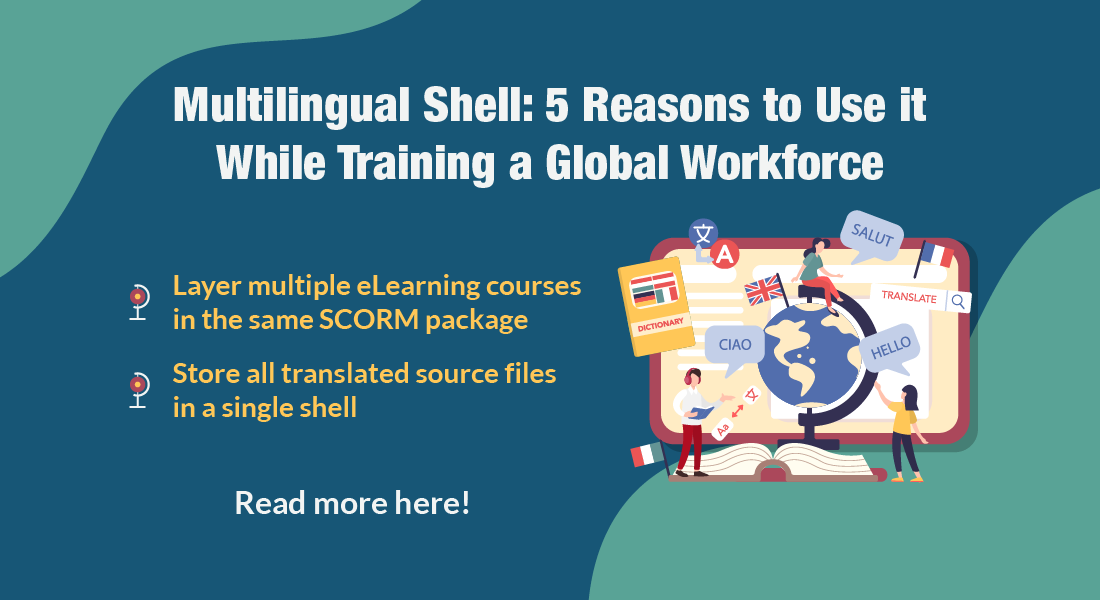 As training managers, you are faced with all sorts of challenges while implementing online training, especially when you have a global workforce. eLearning translation is quite useful when it comes to enabling training accessibility to learners located in different geographical locations or having diverse cultural and linguistic backgrounds. However, eLearning translation is a complex process and comes with its own challenges.
When an eLearning course is translated into another language, the entire content is replicated in another course. And when you upload it onto your Learning Management System (LMS), you will have two eLearning courses with same content, in different languages. This whole thing can become unnecessarily tedious, especially when you have multiple translated replicas of the same course. Wouldn't it be easier if you had a single course instead of several and learners could switch between languages within the course?
That is exactly what a multilingual shell is for! It compiles all translated versions of an eLearning course and uploads it on the LMS as a single course. It also compiles all source files in a single package to ease updates when needed.
A multilingual shell is a godsend for easy eLearning translations and hence online training. Here is an infographic highlighting how the multilingual shell can help you overcome several challenges associated with hosting, tracking, and updating translated courses.