Making the Right Use of Rapid eLearning Tools in Courseware Development
Let's see how the elements and features provided by the authoring tools can be used judiciously to create a quick online product training course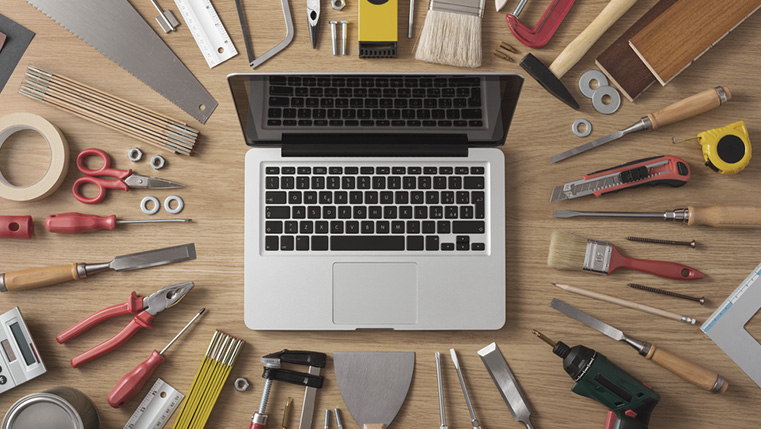 Rapid authoring tools help greatly to create a quick online product training course. However, the elements and features provided by the tools need to be used judiciously. Indiscriminate use of interactivities or features mar the learning experience for learners and your course may not have the desired success.
Here is a guideline on how you can use some of the elements in the authoring tools for product training:
Infographics:
Infographics can be used to provide a bird's eye view on concepts and information. However, before using infographics, it is important to have clarity on the purpose of the infographic and how it is going to benefit the learner.
If it is for sales people, product comparisons, feature comparisons of products etc. can be depicted effectively using infographics. If it is for customers, user guides and step by step installation guides can be effectively demonstrated using infograhics.
Process Flowchart:
This is a diagrammatic representation of step by step guide to resolve a problem, to troubleshoot or to perform a task.
This can be used when explaining how to assemble a product, or provide step by step solution to a problem when incorporated into product training modules
Tabs:
Tabs is a feature that is provided by most authoring tools. These can be used to show features, advantages and benefits of a product. Tabs provide an interactive element to courses enabling learners to show some initiative on their behalf. It instills a sense of curiosity in the learner to explore and seek information.
Tables:
Tables are best used for comparing features between products – company's own products or those of competition. This provides vital information to the learner at a single glance.
Hotspots:
Hotspots are excellent means of showcasing different parts of a product. When you need to highlight a part of a product, the intended portion can be zoomed and key information about the part can be given in textual or audio format. This ensures that the learner is not overwhelmed with information that is depicted all at once. Information is provided on mouse over or on a click of a button. Thus, there is only one piece of information that is highlighted at a given time. This checks the cognitive load of the learner.
Slideshow:
Slideshow can be incorporated into product training modules to summarize key features, benefits and advantages of products. Slide shows can also be used as downloadable resources that channel partners can use on site, in their showrooms to attract the attention of customers.
Videos:
Videos are very useful in generating awareness about products. Various companies have begun to create small byte-sized videos on products which are included for different purposes and for the media. They can be included in e-learning courses, they are also used to educate channel partners and distributors on products and they are also uploaded online (YouTube) for the benefit of existing as well as potential customers.
Technical Animations:
Technical concepts can be boring and textual depiction of technical content may not be the best way when addressing sales audience, channel partners or prospective buyers. Animations help make complex concepts easy to understand.
Guidelines on how to use a product:
One of the key aspects of product training is teach how to handle and use a product. Most products need to be handled, assembled and used as per the stipulated norms for better functionality and longer service. Customers also need to be educated on how to use the product. Improper handling of products can result in customer frustration and bad reputation for manufacturers. Therefore the onus is on the manufacturer to educate their sales people, service engineers, business partners and customers on how to use their products correctly for better ROI.
This can be included as a video, resource guide, checklist or downloadable PDF document depending on the type of product and the complexity of usage.
Authoring tools provide innumerable options to showcase content in an attractive and appealing manner. When used appropriately they can make the courses very effective and ensure better learning retention by end users.