4 Fabulous Ways to Use Storyline for Employee Onboarding Training Development
Employee onboarding includes giving key inputs on the job. It also gives an opportunity for the company to showcase its unique aspects. Read on to learn more.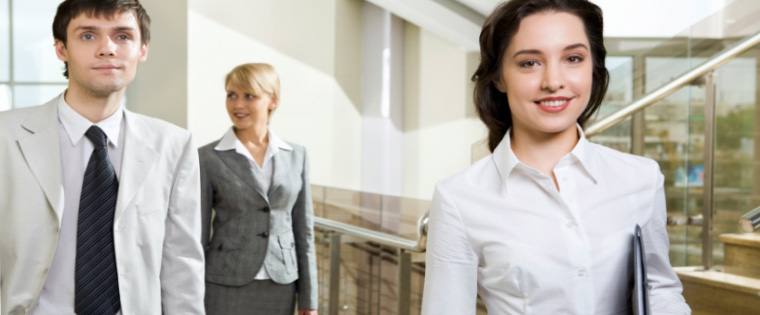 Changing times demand changing strategies. In an era where business scenarios are cutthroat, new hires are expected to hit the ground running as soon as they are hired. This has put induction training in the spotlight. Organizations are focusing on employee onboarding to make the new hires productive as soon as possible.
Employee onboarding includes giving key inputs on the job. It also gives an opportunity for the company to showcase its unique aspects. The on-boarding training program includes information about compliance and what employees are required to adhere to.
An effective onboarding program will not only give adequate information to the new hires on organizational systems and conduct, but will also help the organization equip new hires with:
Faster Productivity
Better Cultural Adaptation
Retention
Alignment with the Company's Objectives
While new hires are expected to get up to speed after a successful onboarding program, the onus is on companies to provide the right experience and orientation tools that will create the right impression on employees. In an article on SHRM, Amber Hyatt, Director of Product Marketing at SilkRoad, a talent management solutions firm, says of the onboarding process, "A well-designed, fun and engaging onboarding process has a significantly greater effect on employee engagement and retention when compared to the old-school mentality of one-day orientation."
To provide onboarding training to new employees in minimum time, more companies are adopting the online mode because of the following advantages it offers:
Helps make the process more well-defined and standardize the material
One–time investment to create the course, which can be re-used, modified as per needs
Integrated with an LMS, the onboarding program can become a tool to evaluate new hires (through quizzes, tests), when assigning roles and responsibilities
The asynchronous nature offers the company and employees the choice to deploy or take the course, based on convenience
Classroom training, multiple instructors, transportation of learners becomes redundant
E-learning developers adopt several instructional approaches for designing your onboarding programs; these include scenarios, videos, exploratory learning and gamification. There are authoring tools that can create an effective onboarding program. Articulate Storyline is one of them. Let us see how this tool can help make induction training interesting and effective.
Scenarios
Scenarios can be used in online onboarding training programs to explain key policies and procedures. Let's say, we have a senior manager and a new hire, two people can enact the roles. The manager can explain the key policies and procedures to the new hire. In another setting, the characters can converse about a subject where the new hire asks a series of questions, which are answered by the manager or supervisor.
Storyline is a versatile tool to build scenarios. It comes with many scenario packs, offering different in-built options. The readymade characters that are available in the tool, allows learners to use different expressions and poses to create multiple scenarios.
Exploratory Learning
New hires can learn about the departments and various personnel through exploratory learning. They can learn about the various departments or the products of the company with just a few clicks. Providing a structure to guide their exploration will make the experience better for new hires. The best example of exploratory learning would be a learner taking a virtual elevator to various floors in the organization, by clicking on various points on a map of the organization.
The readymade interactive templates on Articulate Storyline can be used to create interactive slides. Interactions such as zoom, drag and drop easily which are integral to exploratory learning, can be created with Storyline.
When there are changes in the course content, using this tool removes the need to change the whole course, because Storyline has pre-built interactions, such as tabs and timelines, with working buttons, and text and timelines allow you to update the content instantly.
Short Videos
Videos serve as effective vehicles to express the company's mission, vision, values and goals, to the new hires. A short video featuring the CEO talking about the company's history and the aspects mentioned above will inspire the new hires.
When you need to use real images or characters or avatars in the course, the inbuilt characters in Storyline will help you get the right image for the right content.
Gamification
Using gamification in the onboarding process helps reduce the stress and anxiety new hires experience in the initial days. A gamified induction course improves their morale, fosters effective communication with them and can inspire behavioral changes. Storyline has tools such as Presenter, Quizmaker, and Engage to 'gamify' your course.
Articulate Storyline is a versatile tool to create effective online onboarding training programs for new hires, and its features can help make your ideas a reality. Hope you liked this post. Do share your views.