LMS for Your Organization – How to Select The Best Fit? Part 4: Enterprise Option
This blog shares about the proprietary LMS that can be used to manage enterprise-wide training activities.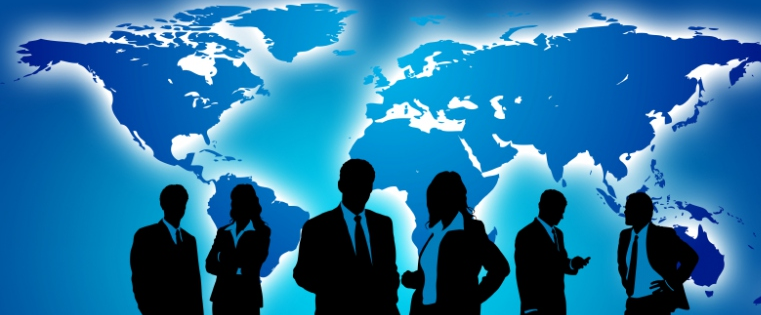 Several companies use open-source LMSs to manage their learning activities. In this post, let us examine the Enterprise option.
Enterprise Option
A proprietary Learning Management System (LMS) is a software platform developed by a firm which does not permit the users of the platform to access its source code and alter its functions. Many proprietary LMSs are very effective because they:
Are developed by organizations with a proven track record.
Are built by experts who understand learning management needs very well.
Can meet the dynamic needs of their users as these systems need to survive in a fiercely competitive market. However, it could take some time to implement a new idea.
Can be integrated with ERP systems. Some developers of ERP systems such as SAP also offer learning management platforms, and LMSs developed by these organizations can be integrated with their other products.
The developers of proprietary learning management software offer comprehensive technical assistance.
A proprietary LMS can be used to manage enterprise-wide training activities. It enables organizations to manage their learning and development activities (online and classroom) across all departments from a single system. These include user enrollment, delivery of the content, tracking learners and generating reports.
Trellis is Learning.net's proprietary LMS. It is built on open-source, LAMP, standards and has undergone development and growth for the past ten years. Trellis is geared to large (5,000+ user) implementations and/or organizations that need a highly customized LMS. Learning.net has developed and implemented the LMS since 1998.
The Trellis default user interface includes a home page with an announcement window, a course catalog page, a learner transcript page, a resources page and a support page. Every Trellis implementation configures the user interface for specific client requirements and is re-designed to match the client's web presence.
Any enterprise solution should provide single, sign-on integration with the client's HRIS or ERP system. Trellis supports this and has integrated with Oracle, PeopleSoft and SAP to name a few.
A shopping cart is a default part of the system and integrates with CyberSourse or Authorize.net as a default. PayPal integration is also available.
Trellis combines administration and reports on a single user interface which is configured at implementation for specific client requirements.
The Community function allows business divisions of an organization to segregate users and provide individual catalogs of courses to those users. This is a useful function for a business that operates internationally and wants to provide a multilingual solution. Communities can have their own branding and unique design in the required language.
The Group function in Trellis can be used to organize customers or dealers into individual reporting units. It is also used to implement complex administrative rights to various levels of admin or reports for the system. For example, dealer managers can be given rights to view the reports only in their stores.
The Program function is used to develop curriculums and/or blended learning courses. Trellis supports integration with WebEx and Citrix products and can be configured with the webinar vendor of your choice. So, blended learning can include online self-study, webinars and classroom courses. Since we use the xAPI, Trellis can track video completions and other non-traditional learning objects.
Thus, these are the three options (WordPress, Moodle, and enterprise options) available for organizations, and the next step is to decide which one of these will meet your scope and feature requirements. This will allow you to focus on LMS vendors who deliver systems fitted to your needs. There are 600+ LMSs available. You can shortlist the potential sources with focus.
Have anything to say? Please do share.