What Must Authoring Tools Offer for SCORM-Compliant Output?
Check out the blog to know what all an authoring tool must have for SCORM-compliant output.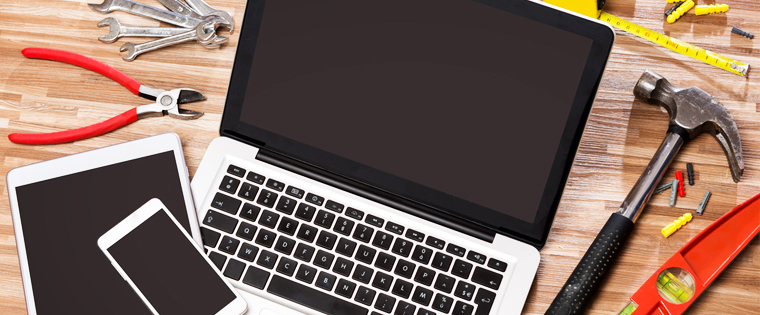 In my previous blog, we've seen what SCORM is and why we need to make e-learning courses SCORM-compliant. But how do we produce SCORM-compliant courses? Which authoring tool is to be used? What features should the authoring tool have? Well, you need to choose the right authoring tool that has the following four features.
1. Offer bookmarking
Many a time, learners might leave the course due to various reasons and wish to resume it later. Just as you have a bookmark while reading a novel or writing your diary to resume from where you've left, your authoring tool needs to enable your learners bookmark the course i.e., resume it from where they had left off. This feature is very helpful, particularly when the course is lengthy. Learners can take a break and resume the course, without having to start all over again.
2. Track course completion
Your authoring tool must be able to send information about the course completion of learners to the learning management system (LMS). This feature will help you track how many learners have completed the course and how many have not. Such information helps you analyze the quality and relevance of your course. For example, if too many learners drop out of the course, then you may need to make the course more relevant, simple, and/or engaging.
3. Track the passing score
The authoring tool must be able to transfer the scores of learners to the LMS. This feature allows you to know how many learners have passed the final quiz of an e-learning course and how many could not. Like the course completion tracking feature, this feature helps you analyze how difficult the course or the final quiz is. The number of failed learners can be high if your questions are misinterpreted, difficult, or if the course content is too complex to understand. Analyzing the reasons can help you make suitable changes to the course and make it effective.
4. Track interactivities
The authoring tool must also be able to transfer information about the activities in the e-learning course to the LMS. With this, you can track the number of learners who've completed the activities in the e-learning course. This is important because it helps you identify how many learners could complete the activities and how many couldn't. And, this in turn, enables you analyze how complex the interactivities are. For example, if many learners fail to complete a particular interactivity, it is an indication that the interactivity is very complex and learners are having a tough time completing it.
Some popular SCORM-compliant authoring tools
A number of rapid authoring tools are available in the market today, that help you develop SCORM-compliant e-learning courses. Some of the widely used SCORM-compliant authoring tools are:
Articulate Storyline
Adobe Captivate
Lectora Inspire
iSpring Suite
dominKnow's Claro
A SCORM compliant e-learning development tool must allow you to bookmark the course and track the course completion, passing scores, and completion of interactivities.
Hope you find this post informative. Please share your views in the Comments section.