Rapid E-Learning: A Practical Solution to Dwindling Training Budgets
Dwindling training budgets are a concern for training managers; but, there is a solution – it's called Rapid e-Learning.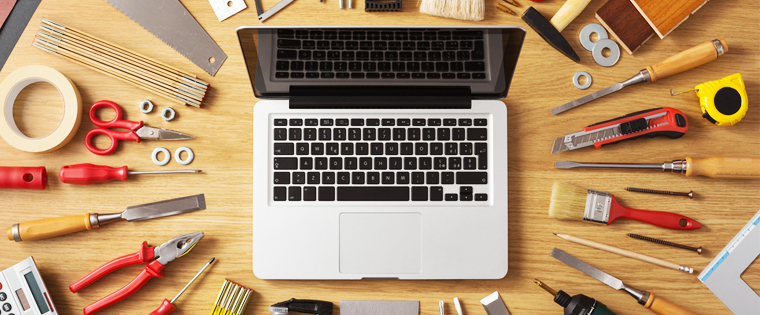 Within an organization, people are the most valuable asset. However, this is not a concept that is often reflected in training budgets. This places training managers in the position of having to find innovative ways to train their workforce on a very limited budget. In this blog, we discuss a feasible solution: Rapid E-learning. Not only does rapid eLearning reduce training costs, but it's proven to increase a company's ROI as well..
Before we get into rapid e-learning, I would like to mention three important findings which demonstrated that:
It's not how big an organization's training budget is, but how well it is used
E-learning is the most expensive learning experience
58% of organizations spend over $1000 per learner on senior leadership training, compared to just 32% for mid-level management
Findings such as these lead us to ask the question – do organizations realize the full potential of implementing effective training to all levels of employees? These benefits include the implementation of learner-driven continuous learning, increased productivity, training of new skills and competencies, decreased supervision, and reduced absenteeism – to name a few.
While e-Learning has helped organizations cut training costs related to travel, infrastructure, and hiring trainers, this has come at the cost of other expenses: analysis, design and development, implementation and maintenance, and evaluation. Rapid e-learning provides a solution to this problem, removing the need to compromise on training programs due to budgetary pressure.
Read on to discover the change that rapid e-learning can make:
Time-Saving Development
Time is money, and the less time wasted – the more money saved. Rapid e-Learning drastically reduces the time that it would normally take to develop a course by traditional methods, ensuring that employees have on-time access to relevant knowledge:
Easy-to-use-tools dramatically cut development time
Ready-made templates, interactive elements, and themes again reduce development time
Courses can be updated, revised, and translated, rapidly
Development involves very few iterations, as content is readily available
Quick turnaround time (development-to-delivery ratio)
When employees are empowered with timely and relevant knowledge, productivity increases; and this is reflected in a higher ROI.
Money-Saving Technology
Different languages pose different problems that cost training departments both time (for example, it is extremely time-consuming for even the best translator to manually translate courses), and money (translation must be done by qualified, expert translators, with support from sophisticated translation tools). Here are two specific problems of language translation:
It is difficult to embed double-byte character sets (DBCS) that are seen in some languages (Japanese, Chinese, and Korean).
It is difficult and time consuming to develop e-Learning in Semitic languages such as Hebrew and Arabic, where text reads from right to left (RTL text).
Rapid authoring tools support the development of RTL text and DBCS quickly and seamlessly. Organizations save time and resources, and therefore money, thanks to the modern technology that serves as a backbone to these tools.
Simultaneous translation and distribution of courses reduces delivery costs – another technological benefit of not just rapid e-Learning, but of delivery tools that can be used to push these courses to learners.
Human Resource-Saving Development
Rapid e-Learning development leads to the better use of resources. With resources diverted to oversee other organizational functions, training costs to the training department come down. Here's how:
The use of rapid authoring tools does not require programming skills; developers don't have to undergo any expensive training in order to work with these tools.
Because they are easy to use, in-house SMEs can create/update courses; the number of resources needed to develop or update a course is reduced.
Finally, let's not forget about the huge 'indirect' cost-saving benefits that current and relevant knowledge (created by rapid e-Learning development), brings to organizations.
Reduction in litigations that are associated with non-compliance of regulations, accidents associated with non-compliance of safety procedures, and other legal actions that can be avoided through up-to-date compliance and safety training.
Reduction in accidents when employees are made aware of the safety measures that must be followed (through safety training), – especially when using chemicals or machinery for the first time.
Reduction in risks associated with a specific job when employees are made aware of these risks through training. The training would depend on the nature of the job.
Better disaster management by employees by providing up-to-date information on how to manage a variety of disasters.
In all the above cases, courses must be updated as and when knowledge changes, to ensure that employees are always up-to-date.
A little knowledge is a dangerous thing. Organizations must provide their employees with top-class training that is up-to-date, reliable, and applicable. After all, this is an investment in an organization's most valuable asset that we are talking about here, and training should not be compromised for want of funds. But if funds are tight – (and we know they can be) – training managers have a feasible solution. It's called Rapid e-Learning.