5 Questions You Should Get Answers to Before Your LMS Implementation
To clear your doubts regarding LMS implementation, we've compiled the answers to the most frequently asked questions.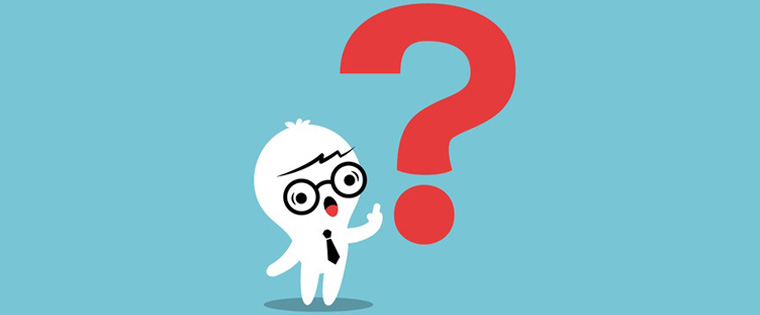 Developing a good e-learning course is only half the battle won. The other half consists of ensuring that courses actually reach their intended audiences, in a timely, convenient manner. A global organization has many business verticals with employees needing a plethora of skills. Consequently, there would be many courses covering different levels of skill expertise, targeted at different sections of the workforce. Managing such a huge learning ecosystem can become a complicated task.
That's where a Learning Management System comes into the picture. An LMS organizes all your e-learning courses in one centralized location, giving learners unhindered and convenient access to all the content relevant to their work and skills. An LMS also has the ability to track learner performance and progress through individual accounts and user logins.
It not only gives employees regular reminders about pending courses, but also throws up additional courses they might take to increase their knowledge. But, for your LMS to be able to do all this, it is necessary that it is implemented the right way. To help you with this, we have complied a list of answers to common questions you should know, before implementing an LMS.
Q1. How complex should the LMS be?
The main reason to implement an LMS is to make learning a simple and easy process for all learners. But, if your LMS sets up hurdles instead of removing them, you are going to turn users off. Ideally, your LMS should be easy to navigate and users should be able to use it without any training. It should be intuitive to use and not take too many clicks to accomplish any task. It should be well organized with visually appealing dashboards that give various learning statistics at a glance.
From an admin point of view, an effective LMS should allow quick uploads of courses, easy enrollment of learners, and provide access to reports with minimum hassles. Keep it as simple and sleek as possible to enhance a pleasant user experience.
Q2. Should you integrate the LMS with other tools?
Learning Management Systems can also act as a base for many additional useful features. They can track learner behavior to give you tons of useful data for improving learning experience. But for this, your LMS needs to be linked with certain tools and platforms. The LMS can be linked with various ERP and Human Resource Applications so that users can access everything through a single login, making things easy. Many times, it happens that learning managers don't take full advantage of this potential. Don't be unfair to your learners, and integrate as many tools as possible with your LMS.
Q3. How can you ensure that your LMS is properly utilized?
To boost the element of excitement for your learners, you can incorporate gamified elements such as badges, points, levels, and leaderboards. You can also add social collaboration elements such as discussion forums and online chat rooms in your LMS. Also ensure that your LMS is mobile-compatible to give learners an unmatched flexibility.
You should regularly gauge how your LMS is performing among your employees. This will help you pinpoint its shortcomings and identify areas of improvement. Learning managers should be active participants in the learning experience to ensure a better training program.
Q4. Who should do the implementation?
As learning managers, with limited technical knowledge, if you are gunning to handle the implementation process by yourself, it is going to be a rocky ride. Implementing an LMS is group effort that requires the expertise of many different domains. Hence, it is best to hire an experienced vendor. This way you can be assured your LMS is implemented just the way you want it, without problems. Your employees will also have round the clock support if any issues arise as an experienced vendor can resolve them easily.
Q5. Should you gather too much user information?
While implement Learning Management Systems, you might be inclined to gather as much user data as possible. Many times, learning managers decide to add forty or fifty fields of custom user data. But, this isn't necessarily meaningful when it comes to providing users a good learning experience. So much data might only clutter up your interface and hardware for no good reason. Having so many fields will make the admin's task harder and complicated. Hence, it is best advised to avoid gathering too much data, unless absolutely required.
Take special care to implement your LMS effectively as it is going to be a decisive factor for your digital learning success. Take expert help and make sure you do it the right way.