5-Point Checklist to Outsource Storyline Course Development
Training and functional managers need to know how they can get outsourced courses developed using Storyline as the authoring tool. This blog gives them a checklist to follow in order to outsource Storyline course development.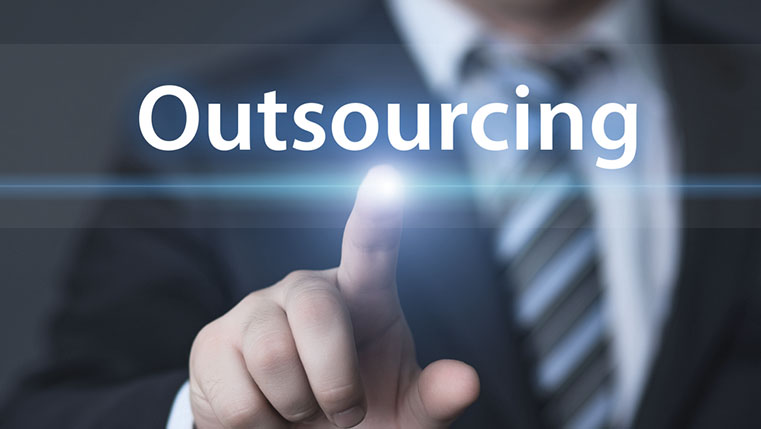 Articulate Storyline is one of the easiest authoring tools to use in e-learning course development. Be it the reliable Storyline 2 or the most recent Rise that supports Storyline blocks, Articulate has managed to rule the roost in the e-learning world. It is not surprising that many organizations decide to go with Storyline as the authoring tool of choice. One major advantage of this tool is its practically nil learning curve. Courses developed in Storyline can be easily updated by your SMEs or in-house L&D team.
Outsourcing e-learning course development is not a new concept. As a training manager or a functional manager, if you are involved in outsourcing Storyline course development to a vendor, here's a quick checklist to follow, to ensure a smooth partnership.
Create a Clear and Detailed RFP
An RFP outlines the requirements of your project and your expectations from the outsourcing vendor.
Since you are clear on the tool of choice as Storyline, when you state the technical requirements in the RFP, be sure to mention that you would want to use Storyline as the authoring tool in course development. This will attract the right proposals from vendors who are skilled at using this tool.
Look for Expertise in Storyline
When you plan to outsource Storyline course development, checking the vendor's expertise on Storyline is essential. Ask for samples of e-learning courses developed using Storyline. This will give you an idea of how well they have utilized the capabilities of Storyline to create amazing e-learning courses. Look for client testimonials and if possible, ask for a demo.
References are equally important, and the right e-learning vendor should be able to provide you with references on the last couple of e-learning projects they have handled. Here are a few examples of questions you can ask:
How many projects have you developed using Storyline?
Describe the last 3 outsourced projects that you have completed using Storyline.
Provide at least 2 references for whom you have developed courses using Storyline.
Analyze the Vendor's Team
After evaluating the expertise of the management team, move forward to an analysis of the project team. This consists of individuals who will handle different roles (e.g.: Instructional designers, multimedia developers, project managers) and be involved at each milestone of the project.
Determine if the talent pool on the vendor's end consists of people with the right qualifications and experience. If you are considering outsourcing Storyline course development, checking whether the e-learning vendor's team has authoring tool experts in Storyline would be an important criterion.
Decide the Level of Interactivity
There are four levels of interactivity in an e-learning course and before you outsource, it is better to clarify the level of interactivity you expect in the course. Level 1 is commonly referred to as 'page-turners' while level 2 has limited interaction in the form of clickable animated graphics and often includes simple interactivities like drag-and-drop or matching columns. Levels 3 and 4 have a higher degree of complexity and customization. A few examples are animated videos, simulation-based exercises, gamification, and scenario-based learning.
If you have an internal content creation team with very few team members, they may be able to design Level 1 and 2 courses in Storyline as the tool is easy to use and has an interface similar to PowerPoint. But if you are looking at developing a course with level 3 interactivity which is the favorite in e-learning courses, it is better to outsource course development. Level 3 courses can be developed in-house, but it certainly takes more time and effort. When you outsource Storyline course development, you can leverage the expertise of the vendor to develop courses with level 3 interactivity within the project timelines.
Check for Experience in Course Translations
Before you outsource Storyline course development, check if you would have to rollout translated versions of the e-learning course. In that case, it is better to partner with an e-learning vendor who is adept at leveraging Storyline for e-learning course translations. What if you already have the source version in English and need the vendor's help only for translated versions? Storyline provides a feature that lets you export text in the course quickly into the Word format. The translated document can be easily imported into Storyline.
Remember, at the heart of every successful e-learning outsourcing project is a robust project plan. E-learning vendors with dedicated project managers, strong project management skills, and streamlined production processes can help you rollout your online training programs on time, every time.