5 Proven Online Tools that Support Asynchronous Learning
This blog is for training managers and L&D professionals who need an insight into online tools that can assist with asynchronous learning programs.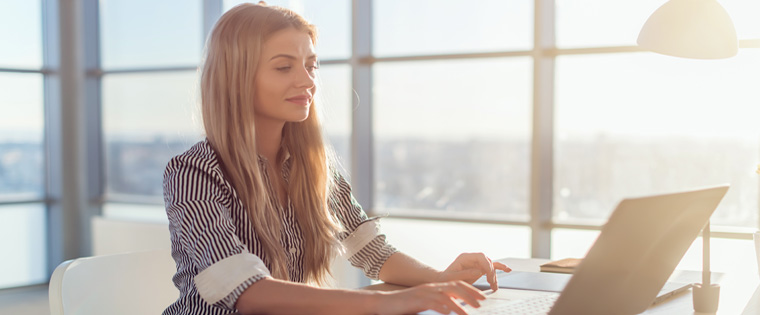 Asynchronous learning programs differ from traditional instructor-led training programs and other synchronized learning programs, in the way the learner interacts with the content. In asynchronous learning, the learner leverages technology to interact directly with the content, in the absence of a facilitator. If you have made the smart decision to include asynchronous learning in your online training program, it's time to get an insight into the tools you can use to support effective asynchronous learning.
1. Discussion Board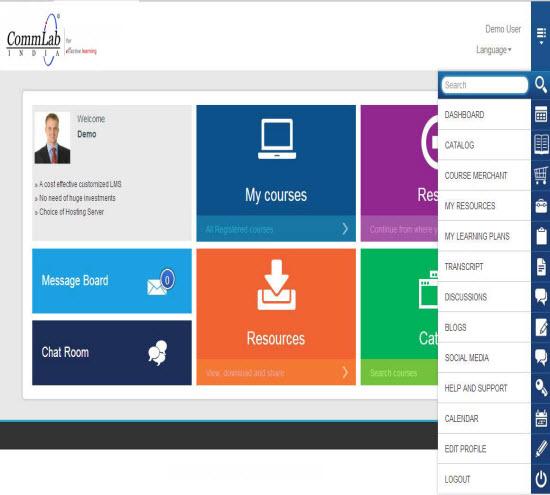 Adult learners like to actively participate in the learning experience. One tool that facilitates participation is the discussion board or the Message Board. Discussion boards (discussion forums) support collaborative learning where two or more learners explore a topic, create a meaningful discussion, and learn something new in the process.
The Discussion Board tool in the Learning Management System (LMS) allows learners to interact with each other and the instructor, through discussion threads. Generally, the instructor posts a topic and learners reply to that resulting in a discussion. Learners have the time to research and provide their responses. This tool engages learners in a constructive discussion.
Here are some tips to encourage the use of discussion boards in your asynchronous training program:
Make the topic interesting and relevant to the learners' training content. Let learners know how the discussion will help them with comprehension of content.
Instructors can provide an opportunity for discussion by posting 2 or 3 open-ended questions.
2. E-mail Lists
An email is one of the most common methods of communication in asynchronous online training. Since asynchronous learning does not support instant answers to queries, emails can be used to exchange messages between the instructor and learners. Email lists can be used to carry out a discussion outside the confines of an LMS.
For example, teams can use Google Groups to communicate and collaborate. You can send an email to all the people in the group using one email address, you can share documents in the group, and also create an online forum to discuss the training topic and get answers to questions.
Using an email requires minimal technical skills and makes the instructor seem more accessible. It can be used to send assignments to the instructor and receive feedback.
3. Blogs
A blog is an asynchronous learning tool that supports learners by providing current information on a topic. Blog entries are longer than the messages in a discussion board. Blogs promote learning and sharing information because:
Blogs are written from a personal viewpoint and include links to other sites and blogs on similar topics.
They are listed in reverse chronological order, i.e., the most recent information is at the top of the page.
Instructors can provide more information on a particular topic through a blog.
Learners can use blogs to express themselves creatively.
Blogs promote a reflective style of writing and encourage students who are shy or nervous to participate in discussions.
4. Videos
Videos are a powerful asynchronous learning tool that appeal to auditory and visual learners. When carefully integrated in an e-learning course, videos can promote higher-order thinking skills. Audio and visual content can be used to explain the content of a training program. An excellent example of a platform that uses videos as an asynchronous learning tool is "YouTube".
Videos provide learners with the flexibility to access training on-demand. Learners can listen to lectures from instructors, or go through a product demo at their convenience. Videos can be used to introduce a new topic, support existing learning content, and reinforce concepts covered in a training program.
5. Digital Library
A digital library is an organized set of resources such as audio, video, e-learning courses, microlearning nuggets, and eBooks, that help learning and teaching in an asynchronous environment. It promotes learner-centric training and is considered to be a knowledge repository.
Digital libraries are equipped with search engine technologies that let novice users accomplish their search for information and resources easily. The advantages of using a digital library are:
Facilitates self-directed learning and improves learner performance
Increases the quality, quantity, and comprehensiveness of learning
Makes learning resources easy to access and retrieve
Ensures resources are available anywhere, anytime
The biggest advantage of using asynchronous learning tools is to get information and support learners in their learning process. They sharpen learners' critical thinking skills and help them develop effective self-directed learning skills.
Asynchronous learning tools help shorten the time taken for learners to acquire information, cut costs, and maximize the reach of digital learning resources available in an organization.
How many of these asynchronous learning support tools have you used in your training programs and how have they helped? Let us know through the Comments section.