10 Popular MOODLE Plugins for Workplace Learning
Get to know about 10 popular MOODLE plugins in this post.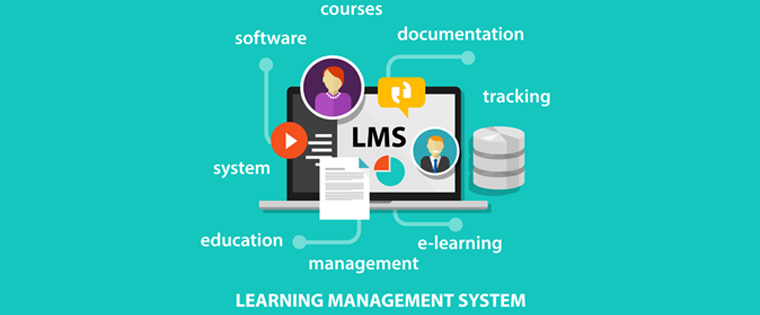 Being an open-source Learning Management System (LMS), Modular Object-Oriented Dynamic Learning Environment (MOODLE) has become popular and stands out amidst other learning management systems. It has a wide-ranging directory of free plugins, and add-ons to make trainers' and users' lives easy. These quick-to-install and easy-to-use add-ons and plugins deliver joyful learning experiences to employees. Here are 10 popular MOODLE plugins, based on user likes and preferences.
1. OAUTH2: Single Authentication

The OAUTH2 plugin for MOODLE helps your users register just with one click, using Google, Facebook, LinkedIn, and other social media accounts. This is the fastest way to sign-in to MOODLE and users won't need to remember yet another user ID and password. This makes this plugin the favorite of many. Add this plugin while customizing MOODLE and avoid filling long registration forms and make your enrollment process hassle-free.
2. Level up!: Gamify Learning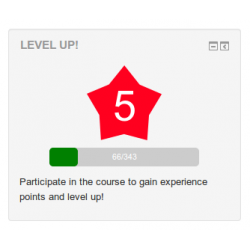 Level up! engages your employees by gamifying the learning experience. It allows them to level up as they complete one course after another. This plugin automatically allocates points to learners' actions. It displays the units and modules in a course as levels, and provides trainers an overview of learner levels. Level up! also sends notifications to congratulate employees who finish each level of the assigned courses. Isn't it a good way of engaging your learners?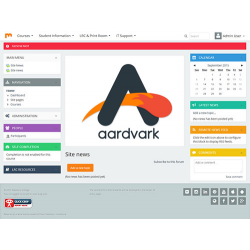 Aardvark helps you use various themes for MOODLE. Its unique features integrate well with MOODLE, though it's a third-party plugin. Custom menu and user menu are the popular features of Aardvark, to name a few. It's available with a simple look and Flat UI, inspired by Google's material design.
4. Adaptable: Responsive Themes
Adaptable is a customizable, responsive two-column theme, designed for the use of both large user-base institutions as well as small training companies. It has layout builders with various blocks. It allows numerous customizations such as fonts, colors, block styles, buttons, dashboards, extensive custom menus, social icons, search boxes, and more.
5. Attendance: Paperless Register
Attendance is useful to keep track of users' attendance. It helps trainers maintain records without using a paper-based register. They can use this for a blended-learning environment along with online training. Trainers can access attendance records with just one click of the 'Update Attendance' button. It will display the Present, Absent, Late, and Excused lists, and trainers can download the attendance report in MS Excel or text formats.
Questionnaire is a custom survey-creation plugin for MOODLE. It helps trainers collect feedback from users. You can create your own surveys using this tool. Create questionnaires, edit questions, and view responses, easily. You can even download responses as a text (.CSV) file. Know more about adding a questionnaire in MOODLE here.
7. Grid Format: Visually Appealing Icons
The Grid Format plugin creates a grid of icons with short titles and arranges all in one screen, for the convenience of learners. It offers a clutter-free look to your learning management system. By clicking the icons, you can check corresponding topics in an online course.
8. Checklist: Don't Miss Anything!

Using this plugin, trainers can create a checklist of activities in an online training course, and employees can check-off each item as they complete them. This was known as a 'to-do list' or 'task list' in earlier versions of MOODLE. It allows trainers to monitor employees' progress with regard to various course-related activities. Trainers have the facility to make some items in the list optional; this provides some flexibility to learners. They can see the progress bar as per their completed list of required and optional items or tasks.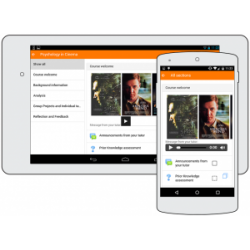 This local plugin helps add new features to the current MOODLE Mobile app. It provides all new features added to MOODLE Mobile 3.2 and web services available in latest MOODLE versions.
When you install this plugin, it creates a new service called "Moodle Mobile additional features". The Mobile app checks if this service is enabled. If not, it falls back to the standard core Mobile app service.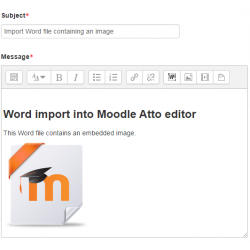 This plugin makes it possible to import Microsoft Word 2010 .docx files, including tables, embedded images, and Microsoft Equation Editor equations, seamlessly with MOODLE. You can also import LibreOffice and Google Docs files saved to the .docx format.
Use these MOODLE plugins and offer your learners memorable learning experiences.