M-learning: Safety Training at Your Learners Fingertips
This blog shares a few scenarios where mobile learning can be used to train your employees on workplace safety.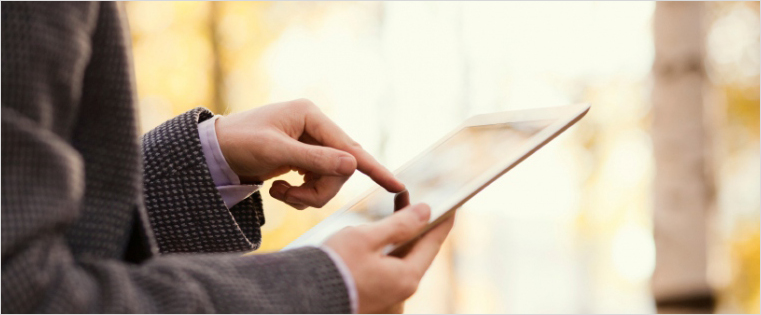 What is the first thing you do soon after waking up in the morning?
I am sure most of you would check your mobile phones. Such is the impact of mobile phones on us, I think I wouldn't be exaggerating if I say mobile phones have occupied a very important part of our lives. It is therefore, not surprising that organizations want to explore this medium for knowledge transfer, alongside e-learning. One of the areas where mlearning can be successfully employed is, safety training.
One key benefit of mlearning is the ability to access knowledge, just when you need it the most. As a result, learners get to apply the knowledge gained immediately. Knowledge that is used immediately is retained for a longer period of time, thereby making training more effective.
Here are a few scenarios where mobile learning can be used for safety training:
Scenario 1: Reducing Workplace Injuries
We have developed a mobile learning module, specifically aimed at reducing workplace injuries through improper lifting of weights. If the shop floor assistant has access to this short module, on safe lifting practices, he can quickly open the video and take note of it, before actually lifting heavy equipment. With the video being under 5 minutes, it is not difficult for learners to take some time out of their schedule, for quick knowledge or refresher. An individual is more likely to have his phone around him, than say a safety manual, and it is this aspect that certainly makes mobile learning more practical. People are more likely to make use of these resources, particularly when it comes to their own safety.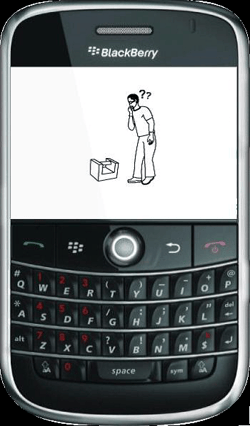 Mobile learning could be very useful when organizations need to push essential information, such as best practices to do a particular job.
Scenario 2: Equipment Handling and Assembling
Technicians are given detailed instructions on equipment handling and assembling, during a classroom training program or a hands-on workshop. It may not really be possible for them to remember all the information. Key 'dos and don'ts', while handling equipment or, assembling a piece of machinery, can be good content for mobile learning. All anyone has to do is, access it via his mobile device. This is most useful and handy, particularly for technicians who may be working away from their base.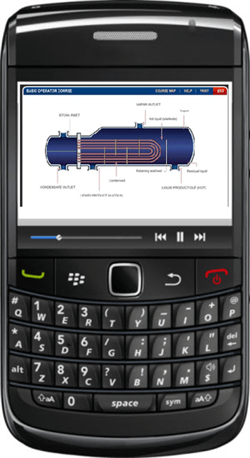 Mobile learning can be used as a job-aid to help an individual do his job correctly and efficiently.
Scenario 3: Precautions to take in the Workplace
We developed an mlearning course for a healthcare client where we followed a blended learning approach. The client conducted classroom training to their newly joined medicos on the safety precautions to be taken in the workplace and then to reinforce that learning, we created bite-sized modules that lasted for 2-3 mins. These modules discussed what safety precautions are to be taken when interacting with people who are mildly ill as well as to people who are severely ill. An individual can simply go through these modules whenever he wants to reinforce his learning.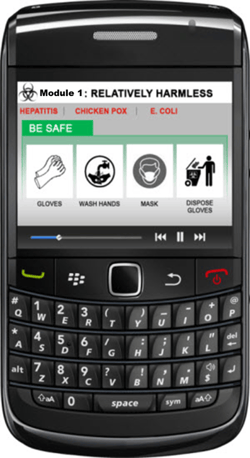 Mobile learning can be used as a blended learning approach to reinforce the knowledge of a learner.
Mobile learning has already marked its place in the world of learning. It has its limitations, but it's potential as a means to impart knowledge cannot be ignored. Have you come across any instances as above, where mlearning has been used, particularly for safety training? Would love to hear about them!
Editor's Note: This post was originally published in November 2012 and has been completely revamped and updated for accuracy and comprehensiveness.