Microlearning for Mobile Salesforce – Why is it the Need of the Moment
This blog shares how microlearning proves to be the perfect medium to train the mobile sales force.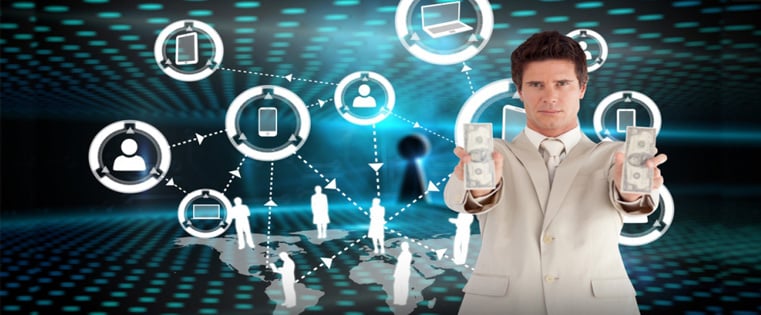 For an efficient sales mechanism to be in place, every organization has to educate and update sales personnel continually on their products.
But irrespective of whether it is instructor-led, blended, or computer-based training, the mantra of sales people is "Let's just finish it!" Also,according to a new study by Microsoft Corp,the average attention span of humans has decreased from 12 seconds to 8 seconds which is less than that of a Goldfish (about 9 seconds). These are the offshoots of technological advancements.
Worried how to provide instant and to-the-point training to your mobile sales force to make them proactively focus and deal with customers?
Well, Microlearning could be a perfect platform to train your modern sales force as mobiles have become an integral part of our lives today. Let's see why Microlearning is a perfect fit to train your mobile sales representatives:
1. Learning on-click with instant results
Microlearning assists the sales person with just-in-time support which enables them to go through the necessary information as and when needed. It also acts as a handy tool by being available in the right format at the right time. This allows the sales person to access the required information with just one click, thereby enabling them apply their knowledge immediately on the work field. For instance, if the sales rep is on the way to visit a client, and suddenly realizes that he needs a brief brush-up on the product specifications, this just-in-time learning will help him go through the product specifications on the go.
2. Quick updates
This training is usually divided into small nuggets which range from 1 to 5 min and sometimes up to 10 minutes, focusing on one leaning point at a time. Thus, the tightly focused nature of microlearning enables the sales person to easily remember the information. For example, if your organization has come up with a new feature to your product that sets you apart from yourcompetitors,this is where microlearning can come into the picture. This information can be shared as small nuggets in the form of an infographic or a video. Such short and precise data will have a long term benefit and add a higher recall value to your sales training program.
3. Device compatibility
Microlearning can be accessible on any kind of device such as a desktop, laptop, Smartphone,or a tablet. The sales staff opts for microlearning due to its compatibility, flexibility, and accessibility which in turn, enables them to pick the device of their choice in their preferred time. For example, when a sales person starts taking a particular module on his PC, he always has the chance to switch to his tablet or mobile as per his convenience to access that module.
4. Personalized learning
As the learning content is divided into a number of small modules, the learner has the freedom to access the module of his choice. This makes learning more 'personalized and individual'. For example,a sales person meeting a client can access information related to a specific product that can help him close the deal better. On the other hand, the same sales person, while commuting, can access information related to effective negotiation that can help him hone his selling skills. In personalized learning, the learner will have accesses to the information of his choice. Also, personalized learning addresses the specific needs of a learner, which we call the moment of need.
Thus, microlearning proves an effective and efficient medium to train your mobile work force. We would love to hear your experiences on training through micro lessons using mobiles. Please share your experiences and thoughts in the comments section below.