Understanding the LMS Compliance Framework with AICC, SCORM, and Tin Can (xAPI)
Is your LMS (Learning Management System) capable of satisfying all your training requirements? Do you want to know more about LMS standards and the benefits that they provide? Read on to explore the popular LMS standards and the benefits they offer.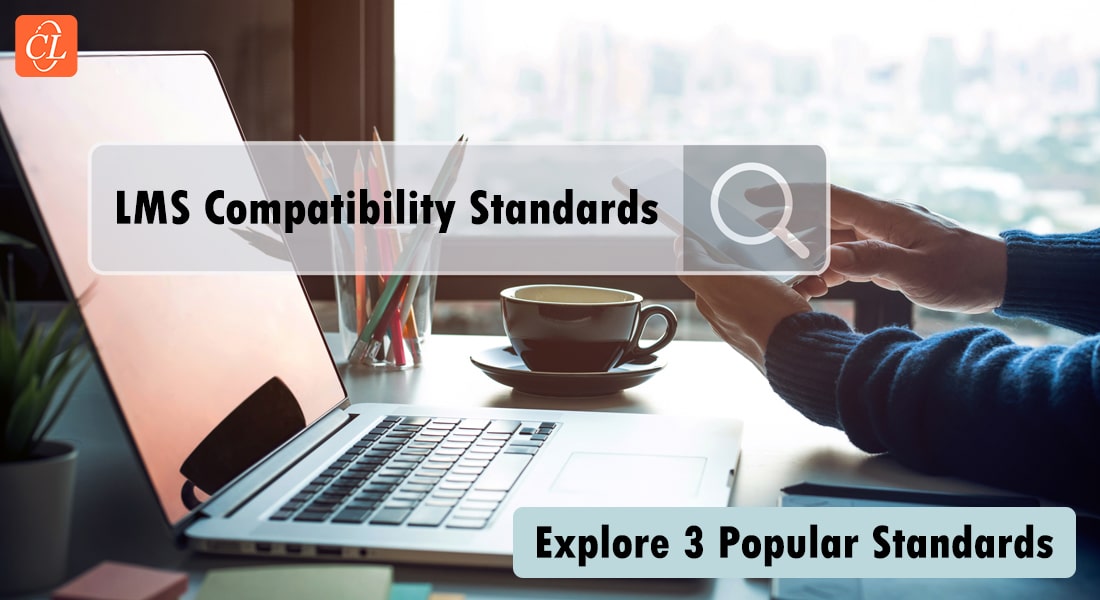 The L&D world is swiftly transforming into an online ecology. Maintaining relevant compliance frameworks has become a critical factor for organizations that have adopted online training and skill development. Learning Management Systems (LMSs) that provide online training solutions to businesses have adopted these standards to ensure interoperability. SCORM (Sharable Content Object Reference Model), AICC (Aviation Industry Computer-based Training Committee), and xAPI (Tin Can) are the most widely used standards in the eLearning industry.
LMS Compliance Framework
Explore the 3 most popular LMS standards:
SCORM
AICC
Tin Can
What are the Benefits of LMS Standards?
When choosing a standard, it's critical to choose one that supports your training courses and is fully compatible with your LMS. It's the same as purchasing an audio or video format that can be accessed using any branded media player or device. Only those standards conforming to your LMS can provide your learners with a flawless learning experience.
Moreover, these LMS standards facilitate your training analysis, performance tracking, and feedback while also enhancing interoperability. These standards provide smart measurements, a degree of homogeneity, and ease of content dissemination across a variety of platforms.
What are the Most Widely Accepted Standards?
The most widely used content generation and distribution standards are SCORM, xAPI, and AICC. Let's look at each one and see how they fit into the compliance framework.
SCORM
SCORM provides a set of designer guidelines for developing reusable online learning components. The Department of Defense Advanced Distributed Learning (ADL) formed the SCORM to play a critical role in designing industry standards for most learning and development technologies. It is used extensively by LMSs, and it cannot be used in stand-alone applications. It supports a wide range of authoring tools, even though it can't track progress of offline learners.
This LMS standard of compliance uses simple authoring tools and XML documents in zip file formats. It is one of the longest lasting, interoperable, and reusable solutions for online learning technologies . It has a language-only assessment feature that supports Q&A, pass/fail, and test completion. It provides sequencing so that learners can save their progress by following a pre-determined online learning path.
With SCORM learners' test score records can be saved in the LMS, and managers can track their employees progress. SCORM enables the construction of sharable content items that can be used across several platforms. SCORM-compliant courses can be incorporated with JS API (JavaScript API) for enhanced content functionality.
AICC
The AICC is an association for technology-based training experts and has developed training recommendations and standards for the aviation industry, . Currently, ADL oversees the management of these standards and is getting ready to publish the next generation of xAPI standards. AICC standards are appropriate for online learning systems such as LMSs to provide and evaluate training material.
AICC uses HTTPS (Hypertext Transfer Protocol Secure), which is widely regarded as the most secure method for data transmission. However, it can't track progress when learners are offline. The AICC also uses the HTTP AICC Communication Protocol (HACP), that enables the sharing of material across many servers.
Tin Can (xAPI)
Despite being one of the most contemporary industry standards, the Tin Can API is not supported by most learning management systems. Also, there are a limited number of authoring tools that support this standard. Experience API (xAPI) or Tin Can API allows you to collect, store, and share a variety of data formats using the Learning Record Store (LRS). It's uniqueness lies in its nature to specify how data should be transferred as well as where it should be stored.
Assumed to be SCORM's successor, xAPI enables the recording of learning experiences and popularizes online learning without the need for web browsers. It expedites online learning experiences connecting team-based learning, real-world performances, learning objectives, and the planning aspects of eLearning. It also makes room for offline learners.
A Parting Tip
Videos are successful at evoking our feelings because they are simple to comprehend and remember. By joining a monthly or yearly plans, online learning video courses, whether they're an animated video or live presentations, produce better learning experiences as they enhance learner engagement. The outcomes of your LMS can be fantastic if you add MP4 files into a SCORM zip file or else you embed it within an xAPI course, that has been customized to your company's logo and brand.
Now that you're familiar with a few of the eLearning industry's LMS standards and their benefits, you should realize that the 'multilingual shell' or wrapper is the solution to all the problems that you face on your LMS. Get your free trial by clicking on the link below and learn how multilingual wrappers can "wrap" various versions of your course into a single SCORM package.
This blog is co-authored by Pratyusha Marreddy.