5 Latest Updates to Lectora Online 3.2
Find out how 5 new features of Lectora Online 3.2 help you develop better online courses.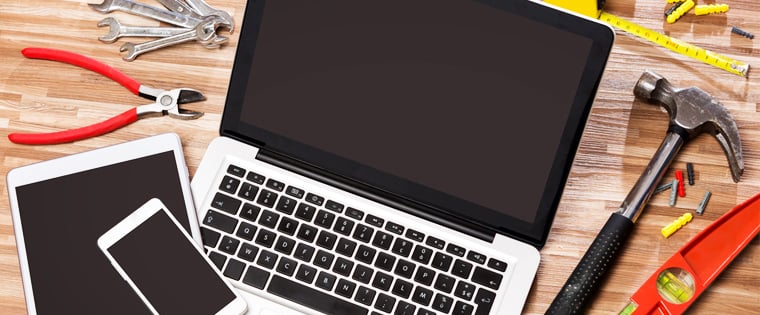 In recent years, an increasing number of companies are going for cloud-based solutions, including e-learning development applications. The growing demand for cloud-based authoring tools is propelled by cost considerations. Unlike "traditional" e-learning tools, cloud-based learning applications need not be installed on a computer. This eliminates the need for expensive online learning infrastructure, reducing training costs. Furthermore, many providers of cloud-based digital learning applications provide flexible pricing options.
One of the most popular cloud-based authoring tools is Lectora Online. The latest version of this e-learning development software, Lectora Online 3.2, is power-packed with various features that help develop better online courses. Today, we will look at five major updates to this web-based authoring tool from Trivantis.
1. Enhanced Style Ribbon
Gone are the days when e-learning developers had to use multiple tools to apply effects to images. The latest version of Lectora Online comes with an improved style ribbon that allows you to use gradients, shadows, and reflections. This updated feature also enables you to crop images. A very useful addition to the cloud-based authoring tool, indeed. Isn't it?
2. Better Shape-handling Capabilities
Shapes have always existed in Lectora Online, but updates to the latest version of this tool offer greater flexibility in using these elements. The e-learning development application comes with new handles that help you adjust the shape of an object easily. For example, you can enhance the depth of the points on a star or make the curve of a rounded rectangle smaller.
Another latest feature of Lectora Online 3.2 is the ability to ensure that a shape can be clicked only when it is visible. This helps prevent accidental clicks on an "unintended" shape, merely because the size of its click box is bigger than the shape itself.
3. Improved Ability to Customize Test Results
Lectora Online 3.2 provides e-learning developers greater control over quizzes and assessments, thanks to a new feature called Results Designer. This feature allows you to customize quiz results as desired. You can decide what information needs to be displayed and determine the order in which the information is shown. You can also include images within assessment results.
4. Stronger Video Capabilities
Lectora Online 3.2 comes with enhanced video-based learning capabilities. The cloud-based online course authoring software now allows developers to use Web Video Text Tracks (WebVTT) and SubRip Text (SRT) to include closed captions. WebVTT is easy to use and device-agnostic, making it a key player in the creation of responsive video-based e-learning materials.
The newest version of Lectora Online also comes with an update that allows you to resize videos without affecting their aspect ratio, leading to good learning experiences across multiple devices.
5. Easier Integration with Tin Can API
You can now develop online courses, compatible with xAPI (as Tin Can API is also known), in a hassle-free manner, thanks to these latest updates to Lectora Online 3.2:
Option to make e-learning courses compatible with xAPI, without using special designations in Title Options
Facility to set the enhanced Send Statement action to carry statements of learning activities to a Learning Record Store (LRS)
Ability to set the completion status of a course to completed, passed, or failed, using the Send Course Completion action
Cloud-based authoring tools have made the development of e-learning courses cheaper and more efficient. Lectora Online 3.2 is one of the best web-based online course authoring software, thanks to the latest updates listed above. What do you think?