Planning to Buy an LMS? Here's Some Expert Advice
Are you planning to buy a Learning Management System (LMS)? Here's what the expert has to say.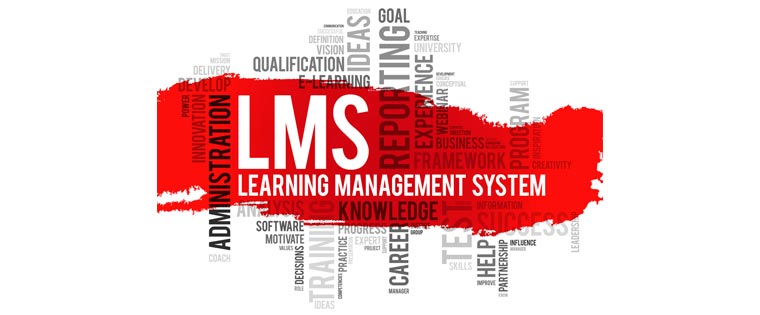 How can you choose the right Learning Management System (LMS)? What does it take to ensure you get the maximum ROI on your LMS? To find out, I spoke to Razzak Hussain, Director of Learning Technologies at CommLab India, an organization that has been providing learning management services for the last 16 years. Mr. Hussain is an L&D veteran with more than a decade of experience in the field of learning technology.
Here are the excerpts from the interview.
How should companies begin their LMS buying journey?
The decision to license an LMS is an important organizational decision. And, companies need to do thorough groundwork. They need to conduct a detailed analysis of their learning management needs – current and future. A group comprising -LMS administrators and learners needs to extensively deliberate the features they require and finalize the capabilities needed. Clarity on what you want will help you select an LMS that meets your learning needs. And, of course, you always need to have an accurate estimate of the budget (smiles).
When we talk of LMS budgets, the first thing that comes to mind is a huge investment. What can companies do to minimize the expenditure?
The hardware and software components of the LMS constitute a substantial chunk of the amount spent on an LMS. You can reduce this expenditure by going in for cloud-based systems. In fact, a study by Global Industry Analysts showed cloud-based solutions can cut costs by at least 35%. Furthermore, most of these tools are highly scalable and available on a pay as you use model. This means you need not pay the entire price of the tool in one go. Many cloud-based LMS service providers have come up with various plans, tailored to suit the diverse learning management needs of companies. Firms can also consider open-source LMSs such as MOODLE.
What are the technical aspects to be considered when you choose an LMS?
The first thing companies need to look for is the flexibility of customization. In most cases, the default features of an LMS need to be customized, and it is important to remember that not all LMSs offer the same flexibility.
Another important aspect is the support provided to mobile learning. This is especially important when firms go in for an open-source LMS. Many open-source LMSs have limited capability to support mobile learning programs.
Organizations also need to see whether the LMS can be integrated with their ERP and CRM systems, as the data in these systems can be useful to align training with business needs.
Companies also need to enquire into the data safety features of the LMS, particularly when they opt for cloud-based learning management solutions. Firms need to make sure that the LMS enables them comply with applicable data safety norms. For example, firms operating in the EU region need to adhere to the provisions of the General Data Protection Regulation.
Companies use a wide variety of learning content. What are the aspects one needs to consider in this regard?
Companies need to ensure the LMS is compatible with the content formats produced by the authoring tools they use. They need to see the LMS supports instructional strategies used by them. For instance, if an organization wishes to go in for gamified e-learning, its LMS needs to support the online training strategy. Firms also need to look at the languages supported by the LMS before they make a purchasing decision.
A common complaint about implementing a new LMS is the lack of clarity on the timelines. What can be done to avoid this problem?
Good question. The time taken for implementing an LMS is a function of 2 major elements – complexity of the learning management needs and the efficiency of the vendor. It is better to streamline learning management processes before going in for an LMS. Coming to efficiency of the vendor, firms need to ask for credible references of clients with similar requirements.
This is what Mr. Hussain had to say. Hope it answered a few of your queries. Do share your views.