How to Leverage Technology in Deploying Learning in a Global Organization?
Discover the true power of a Learning Management System.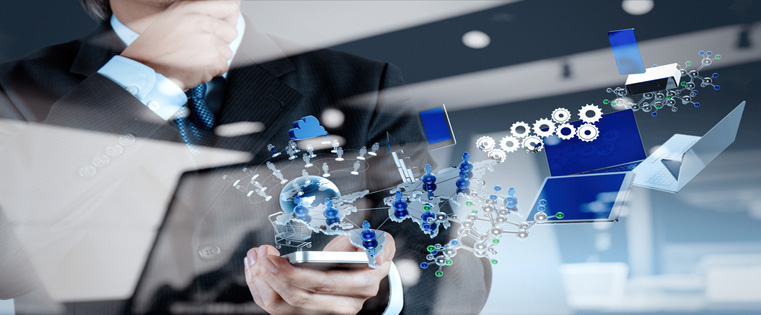 Successfully creating training programs for your global organizations is just half the battle won. The other half consists of delivering the digital training courses to your target audience. This might seem like a straightforward task, but it isn't. In a global organization, there are many departments, employing people with a wide variety of skills, working in different time zones. Also, it should be noted that every employee will have his own level of expertise on any given subject. Giving such a varied and widespread audience, the exact training they need and require can become a huge logistical and technological challenge.
To overcome this, organizations use a Learning Management Systems or an LMS. An LMS is a software application used for the administration, documentation, tracking, and reporting of training programs. It can be viewed as a centralized control panel through which you can oversee your entire learning program. An LMS also makes the deployment and distribution of your digital modules a breeze. Let's see how an LMS can eliminate most of the challenges you face when it comes to delivering training to your audience:
Centralized Learning
With an LMS, you can store all your e-learning courses in a one single location. Such a centralized storage makes sure that there is no form of confusion for learners about the accessibility of courses. For learning managers, uploading courses becomes an effortless process, and the entire global audience can access any course by just a few clicks. This also means that any user opening the LMS interface will see a comprehensive list of courses. Nothing is left out for anyone, and no one risks the chance of missing out on important trainings.
Easy Upgrades
Every organization has to constantly update their courses as per the changing requirements of their industry. The centralized architecture of the LMS makes updating courses very easy. With an LMS, you can add new learning modules and delete old ones within a matter of minutes. You can even make modifications in your course layout and design if you find your existing one becoming too dull. By making the update deployment process simpler, an LMS boosts the relevance level of learners' knowledge and ensures they are up-to-date with the latest information.
Proactive Learning by Tracking User Data
An LMS comes in-built with the ability to track and analyze user data. It tracks learner progress, milestones completed, time spent on each course, assessments cleared, and much more. Apart from this, an LMS also gathers feedback from users about the course using smart questionnaires and surveys. With advanced analytical and data mining tools, an LMS uses this data to proactively suggest learners more courses depending on their learning behavior. At various points, it gives learners relevant course suggestions and even notifies them if a newer version of a course is available.
Multiple Language Support
For a global organization, working with people from different geographical and linguistic zone becomes second nature. This also means that courses need to be translated and localized in the native languages of many countries, as not everyone is comfortable learning in the English language. An LMS makes switching course languages very convenient. Many LMSs give you a drop-down menu through which you can pick up the language of your choice. This functionality makes sure that non-English speaking employees don't feel left out from the learning process.
Seamless Learning Scheduling
The scope of an LMS doesn't end with just digital learning. In case your training program happens to use blended learning, the LMS can play a crucial role in managing it. A blended learning approach uses classroom sessions as well as digital modules to provide comprehensive coverage of a topic. The LMS can be used to clearly define the schedule and scope of the various learning sessions. It also gives learners timely reminders and updates about upcoming classroom sessions so that they don't end up missing out on anything.
The Learning Management System can be viewed as the backbone of your learning program. That's why it is necessary that you take due consideration before selecting one. Even while picking up your e-learning vendor, put acute emphasis on their choice of LMS, since it can be a decisive factor in how your e-learning program is going to fare among employees.