Digital Corporate Training Solutions – Avenues Opened Up by Technology
Explore the new avenues of learning that technology opens up.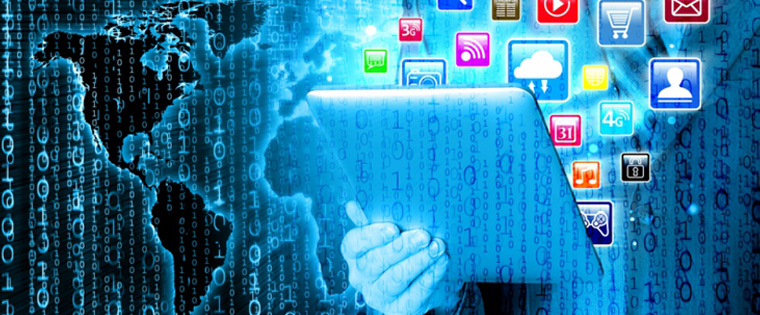 Having a skilled workforce is the major driving factor for success in any organization. Highly skilled employees work with much more efficiency and zeal, resulting in greater productivity and output. This makes your company's profitability soar and works wonders for its brand image. Employees will also be part of this success as increased revenue eventually trickles down in their plate. Also, people who are well trained at their jobs, and give high quality performance, are happier doing what they do and hence less likely to leave your organization for something else. This further improves your cost effectiveness, as you will have to spend less time in hiring and re-training people, allowing you to focus more on your business.
All of these reasons make corporate training a crucial component for its continuous success. What better way to impart such useful knowledge than by using the digital medium? The influence of technology in the functioning of any organization, as well as in day-to-day lives, is undeniably strong. It only seems natural that your learning strategy should reflect the same. So let's see below some of the ways in which technology can be used to facilitate organizational learning:
E-learning
This can be viewed as the most basic ways of utilizing technology for your learning purposes. Basically e-learning courses can be used for a variety of training types. E-courses apply instructional design strategies to fill the gap left by the absence of a physical instructor or teacher. It uses layered navigation techniques, content chunking, videos, voiceovers, infographics, interactive elements, and much more, to effectively impart knowledge among your employees. E-learning courses break the shackles of classrooms and schedules, to allow employees to learn anytime they want. As learners have constant access to the entire content, there is no chance of them missing out on any information.
Blended Learning
Many organizations strongly root their faith in the good old classroom sessions. If you do not want to completely give up traditional methods of learning and go digital, you can always opt for a blended learning strategy. Blended learning distributes the entire learning content between traditional and digital methods.
With this approach, you can use digital courses to provide an overview for the classrooms sessions, or conversely use it to provide a summary after it is done. Digital modules can also be used to conduct interactive assessments and feedback. The comprehensive data from this can be used to create learning that is more impactful. A blended approach gives your employees the best of two very different learning methodologies.
Mobile learning
Inclusion of technology in your learning is incomplete without mobile devices. As smartphones and tablets have changed every aspect of our lives, making sure that they even change the way we learn is only natural. With a responsive course design, e-learning developers make sure that your courses run equally smoothly on all devices irrespective of the screen size, operating software and browser applications.
Since mobile devices are enabled with touchscreen functionalities, developers can create simple yet highly immersive games based on your subject matter. Using games for learning is one of the most interactive and engaging ways to impart knowledge, and with mobile devices, employees can pretty much play to learn anytime they want.
Microlearning
With the changing face of work cultures and employee mindset, undertaking long learning courses is becoming increasingly difficult. Organizations and employees are turning to a much shorter learning method known as microlearning. This method of learning is often perceived as the future of training.
Developers create bite-sized learning modules that convey just one single learning point comprehensively. Although part of a larger learning program, these courses are often standalone, meaning learners don't require any additional references to grasp the topic. This short form of learning can also be used to provide last minute just in time learning. Such a module acts as a strong 'reviser' for the subject matter that might have been covered some time ago but is being put to practice now.
All of the above digital learning methodologies are just glimpses of what can be truly done with technology. Including technology in your corporate learning strategy is full of advantages, both for you as an organization as well as your employees. Don't know where to start in your pursuit of better learning? Take help from an experienced e-learning vendor to begin your digital journey.