16 Tips to Develop E-Learning Courses in Articulate Storyline 2
This blog post shares the new features of articulate storyline 2, which helps in developing highly interactive eLearning courses.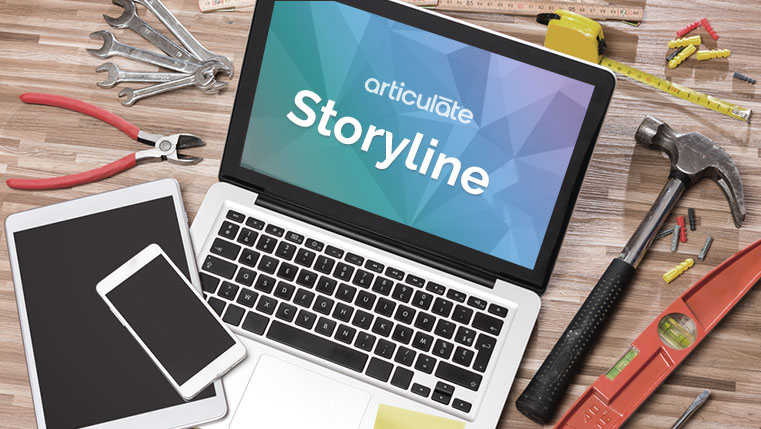 We all know that Articulate Storyline 2 was launched recently and it is the new avatar of Articulate Storyline. We can create highly interactive eLearning courses, using Articulate Storyline 2, easily. This incredible software is power-packed with various new capabilities. The tool also has many features of its predecessor that have been enhanced. Let's see what is new in Articulate Storyline 2.
You can create eLearning courses compatible with iPads, tablets and mobile phones. The latest version of Storyline supports Android devices, and we can play courses on any tablets.
This wonderful tool allows you to add the 'motion paths' effect to your courses and helps move objects. You can now draw your own path to move the objects.
The interactive slider activity allows users to drag the slider to learn more about the particular topic.
New animations and slide transitions have been added. You can now apply more entrance and exit effects to objects. This enhances the learner performance and you can develop visually rich online courses.
New Triggers are added, and these helps create customized actions for animations at particular points of time.
The new text editor helpscustomize paragraph text styles; alignments, line spacing, and we can use our own characters and custom bullets.
Storyline 2 comes with enhanced font support, and this allows us to use custom characters such as quotes and em-dashes.
The new softwarehas an "eyedropper tool". We can pick colors from the on-screen area, using this feature. It also helps find colors quickly.
New player button states have been added. We now have normal, disable and hidden states to the Previous, Next and Submit buttons.
Read-Only Seekbar, now we can restrict the seekbar by using this option, it won't allow the learner to drag the seekbar to fast forward the slide to complete quickly.
Storyline 2 has a new user-interface which helps the developer find tools quickly to create content.
This incredible rapid authoring toolhas dockable panels, and we can use them to move slide layers, notes, scenes and timeline panels and customize working space.
Storyline 2 also hasan animation painter, and we can usethis to format animation effects for an object. We can quickly apply the same to other objects.
This amazing software has a feature called slide/form view toggle, and this allows us to update content quickly by toggling between the slide view and form view.
The new version of Storylineallows you to copy layers in one slide and paste them in another, we can save time by copy and paste from one slide to another side.
A very useful featureincluded inStoryline 2 is auto recovery. If Storyline 2 shuts down suddenly, we can re-open the project from the point where we had left.
Apart from these, there are other new features in Articulate Storyline 2. All these features help give new look and feel to your eLearning courses and enhance learner performance. What do you think?