Achieve Your Training Goals with Articulate Storyline: 4 Case Studies
This blog will show how Articulate Storyline was instrumental in achieving the varied learning goals of organizations using casestudies.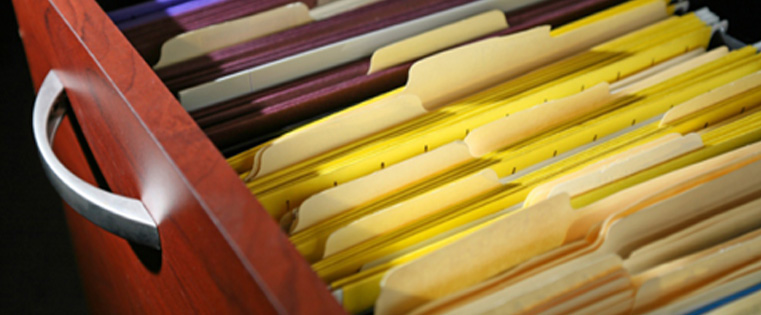 Do you think e-learning development is a strenuous task? Yes! It is. Engaging learners without an instructor and assessing learning accurately are the obvious challenges. Achieving these aspects in e-learning courses is often time consuming too. How to make this exhausting task of e-learning development easy?
Articulate Storyline comes as a wholesome answer to all these questions. Articulate Storyline helps develop high quality e-learning courses with minimum efforts swiftly. You can design engaging online courses that provide meaningful learning experiences to your learners with this incredible authoring tool. A simple interface, HTML5 output that allows mobile-compatibility, and the freedom of working without programming skills are the major specialties of Articulate Storyline.
The four case studies presented in this blog will show how Articulate Storyline was instrumental in achieving the varied learning goals of organizations.
Case Study 1: Engaging Online Sales Training with Articulate Storyline
Requirement: A multinational manufacturer and marketer of laboratory scales and analytical instruments needed to train its sales force dispersed across various countries on the situations they come across when meeting clients. They required:
An engaging and effective online sales training program
A course that offers the feel of a classroom, not a mere combination of images and text
Solution: Using Articulate Storyline, we developed a conversational e-learning course that resembled a typical classroom training ecosystem. We:
Customized a Graphical User Interface (GUI) that didn't take workforce away from their classroom training experience
Used characters of a sales trainer and trainee – to help reps relate to the course
Developed conversations between the trainer and trainee to show questions commonly asked by prospective customers, explain how these questions are to be answered, add value, and sell better
Created scenario-based assessments
Case Study 2: A Novel Approach Toward Workplace Diversity Training Using Articulate Storyline
Requirement: A leading industrial gases company in the United States asked us to develop an e-learning course on Diversity and Inclusion for their workforce. This is aimed at bridging gaps between employees and building stronger communities. The emphasis was on creating a positive work environment.
After taking the online training, employees should adhere to government policies and company rules on the sensitive subject, 'diversity'. The client also specified the e-learning course should include rich multimedia and interactive elements. Tight timelines were also a challenge.
Solution: We developed this online course on diversity at the workplace using Articulate Storyline. This is what we did:
Designed a Graphical User Interface (GUI) with the newly crafted 'Material Design' that helped connect with the global workforce and engage them
Incorporated rich multimedia content – audio-visual elements, high-resolution images, infographics, interactivities – to avoid monotony
Developed the course across multiple delivery platforms
Case Study 3: Online Software Training Course Using Articulate Storyline
Requirement: A fast growing pharmaceutical company approached us to develop an e-learning course to train its employees on the newly introduced Enterprise Resource Planning (ERP) software. Classroom training was not feasible to train their globally dispersed workforce.
We were:
Asked to develop an e-learning curriculum with 50 modules to train their employees at various levels and roles
Provided existing print manuals to develop the course
Asked to develop an online learning solution that would run on desktops, laptops, tablets, and Smartphones
Solution: We developed a simulation-based e-learning course using Articulate Storyline to meet the client's training requirements. The rapid authoring tool also helped us:
Develop the course within three weeks
Develop simulation-based e-learning using WebEx to record the simulations
Hasten the e-learning development process
Using Agile project management also helped us meet the project timeline.
Case Study 4: iPad-compatible Courses Using Articulate Storyline
Requirement: A leading healthcare training organization approached us to develop iPad compatible interactive courses to train their physicians and healthcare professionals. They asked us to present technical content using instructional and visual strategies.
Solution: We used Articulate Storyline to develop highly interactive courses with iPad compatibility. Articulate Storyline can develop courses that are compatible with iPads, desktops, laptops, tablets, and Smartphones.
Articulate Storyline helps you develop learning content effectively and assess learning outcomes efficiently. It simplifies the tedious task of e-learning development with its unique features. These four case studies prove that Articulate Storyline helps organizations achieve their training goals.
Hope you liked the post. Have something to say? Please do share your thoughts.