Articulate Storyline 360: 7 Amazing Features in Focus [Infographic]
Articulate Storyline 360 offers a treasure trove of amazing features that can transform your eLearning content. Let's dive in!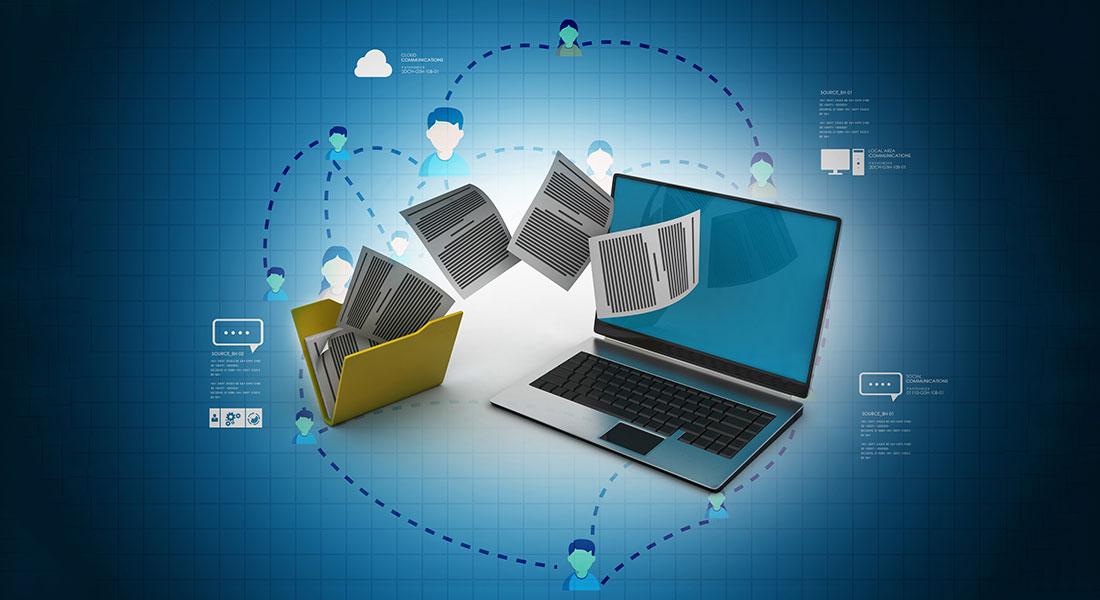 Articulate Storyline 360, an eLearning authoring tool loved by eLearning professionals! What makes it a favorite? Well, the unique and cool features it offers. It's a quick and simple yet impactful tool that develops personalized and interactive courses in the blink of an eye. Courses created with Articulate 360 are effectively responsive, working smoothly on various devices with different screen sizes.
Impressive Features of Articulate Storyline 360
1. Asset Library
Articulate Storyline 360 offers a rich and diverse selection of templates and characters. This vast spread of choices enables you to specifically craft eLearning that best suits your learning requirements and speeds up the design and development process.
2. Motion Path Animations
Motion path animations add a layer of interactivity by emphasizing key points that capture attention and enhance the learning experience. With the ability to customize paths, speeds, and triggers, these animations offer a versatile tool for creating engaging eLearning content.
3. Interactive Elements
Drop buttons, dials, sliders, markers, and hotspots are available for your slide, adding a good dash of interactivity. This is crucial to spark interest and retain learners throughout the course.
→ Download Now: Authoring Tool Finder [Tool]
4. Video Additions
Effortlessly import and add video in any format or type, including personalized screencasts. This feature grants you the flexibility to enrich your eLearning content with a wide range of video resources, making the learning experience more dynamic and engaging.
5. Content Localization
Efficient eLearning translations that support many languages, even Arabic and Hebrew, offer double-byte character sets for languages such as Chinese, Japanese, and Korean.
6. 360 Degree Images
With 360-degree pictures, a high level of interactivity is added which allows learners to explore and understand concepts from every angle, providing an interactive and engaging learning experience.
7. Gesture Support
Articulate Storyline 360 has one more amazing feature of touchscreen gestures where the learners can swipe through, drag, and even pinch to zoom in and zoom out on many devices.
Curious about what else Articulate Storyline 360 has to offer? Here's an infographic to enlighten you with more features of Articulate Storyline 360.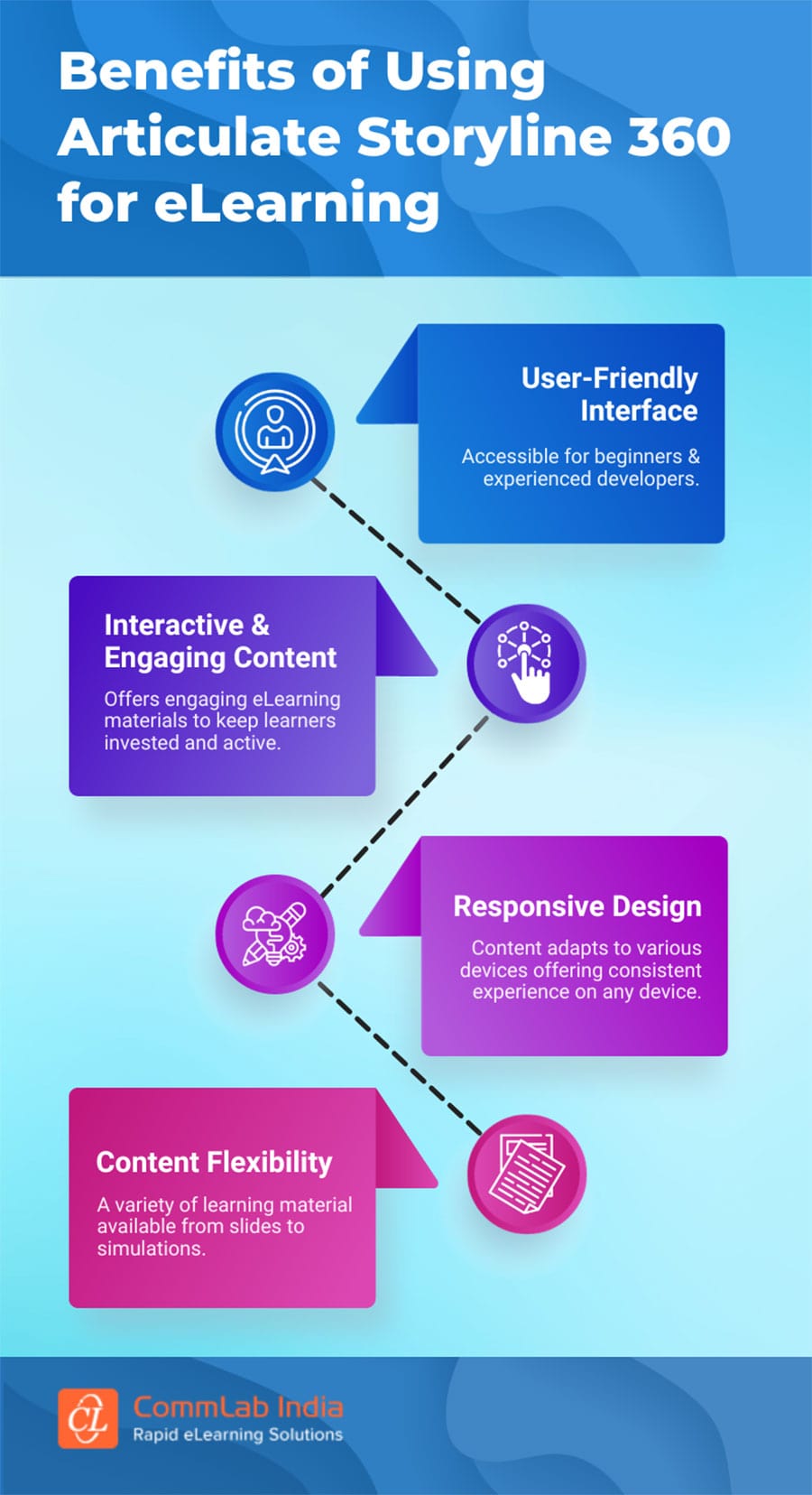 In Conclusion
From interactive elements and branching scenarios that boost engagement, to the ability to seamlessly embed multimedia like videos and animations, Articulate Storyline 360 provides an array of features. Additionally, responsive design ensures your content looks great on any device. Furthermore, real-time collaboration lets your team work together seamlessly, and detailed analytics provide insights into learner progress. These features are your toolkit for crafting captivating and effective eLearning content, making the authoring tool a must-have for modern training.
Want to explore more such incredible authoring tool options and select the best based on your learning requirements? Then our Authoring Tool Finder is all you need. Access the free tool now and witness its wonders!