5 Trends that Influence Learning Analytics
L&D professionals can look up this blog to learn about the trends that influence learning analytics.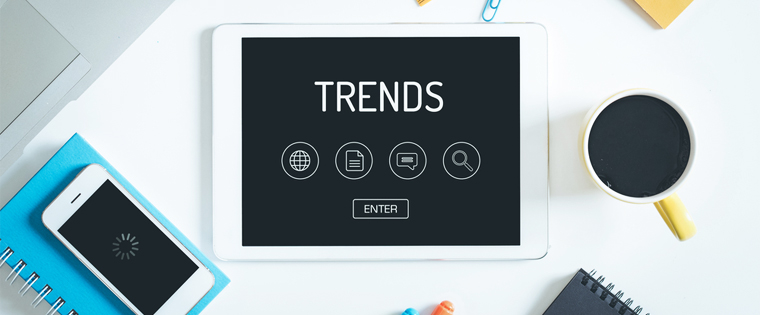 Over the last few years, data has become an indispensable part of organizations. You must have heard a lot about the importance of reports, surveys, and feedback in corporate training programs. If the true value of all these is to be realized, learning analytics needs to be applied.
The power of big data can be harnessed by training managers and L&D professionals to ascertain how well online training programs impact the learner. The learning analytics market is poised for tremendous growth, and there are a lot of trends that will continue to shape the future of learning analytics in organizations.
It would be right to say that learning analytics have the capability to transform the learning experience for employees in an organization. Read on to know about 5 trends that influence learning analytics, and add a new dimension to online corporate training.
1. Personalized Learning
Gone are the days when a one-size-fits-all training program was delivered to learners. Now, the focus is on personalized learning, with online training programs that are customized for different learners or groups. Employees in an organization can follow their own learning path, at a pace that is convenient to them.
The quality and quantity of data gained through analytics gives an insight into learners' preferences and learning styles. For example, if learning analytics reveals that a learner is spending too much time on a particular section of the e-learning course, he/she can be offered videos or links to additional content to improve their comprehension of the content.
2. Cloud Analytics
The rapid increase in the volume of data will see more organizations opting for cloud analytics. As cloud computing becomes more secure and reliable, the use of data analytics with cloud computing increases. For example, an LMS such as Effectus can be deployed on a cloud server and the data that is tracked can be used to gain insights into the status of online training programs.
Cloud-based platforms provide a scalable infrastructure to store a large amount of data and also provide a cost-effective data analytics solution.
3. Self-Service Analytics
Learning measurement is required to run the L&D unit in an organization. Many organizations rely on the LMS to evaluate the business impact of learning. But, according to a report from Bersin, 69% of organizations lack analytical skills. Does this mean that organizations need to look at hiring many data scientists to make sense of their data? Not at all, as this is where self-service analytics can help.
It is not necessary for L&D professionals and functional managers to have a background in IT or statistics in order to make effective use of self-service analytics and make informed decisions. Modern LMSs are well-equipped to provide dashboards and reports that give you precise information on the status of the online training programs in your organization. If required, reports can be customized with the help of an LMS vendor.
4. Deep Learning
Deep learning is one trend that is sure to have a tremendous impact on learning analytics in the coming years. With deep learning, parameters are set on data so that the computer recognizes patterns after data goes through many layers of processing. In fact, deep learning algorithms are one of the most valuable tools to analyze big data.
Deep learning is very useful in analyzing the way people speak, read, and learn. Human interaction is not required as the computer is able to predict what learners know and do not know, based on their answers in assessments and interaction with learning content. The only factor that is currently not favorable to deep learning is that it is too expensive.
5. Predictive Analytics
Training programs in an organization are no longer restricted to classrooms. From Massive Open Online Courses (MOOCs) to eLearning courses and augmented reality, the way corporate training is delivered is changing.
L&D executives are often expected to answer questions such as:
Will the online training program yield a good return on investment?
Which training strategy will work well for each workforce segment (e.g. new hires, leadership team, sales teams, etc.)?
Predictive analytics can be used to improve learner engagement and retention. Predicting whether an employee will pass an online assessment or whether their engagement levels are about to drop, can help training managers improve their training programs. Successful training programs have been known to improve employee job satisfaction rates. Predictive analytics is certainly useful in adapting training content, to align with business objectives.
Most organizations are capturing only a fraction of the potential offered by learning analytics, and its capability is yet to be fully utilized. Rather than relying on intuition and instinct, organizations can use learning analytics to quickly identify patterns that offer an insight into the status of online training in the organization.
If you have been following any of these trends, and can throw more light on how effectively you have used it in your organization, do share your knowledge.