Why is the Corporate Training World Going the Online Way?
Check out this blog to know how companies can train their workforce effectively, in a cost-effective manner, online.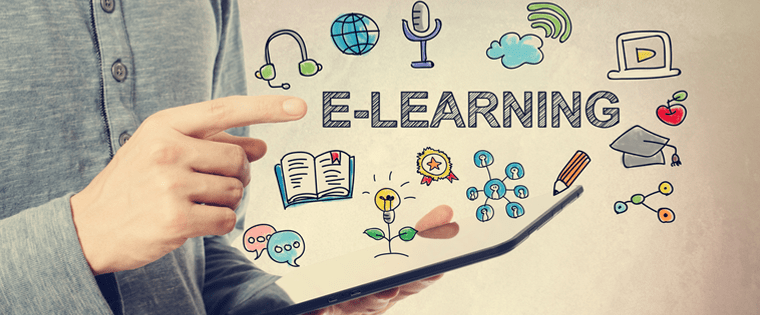 Online learning is not the next big thing; it is the now big thing.
— Donna J. Abernathy, former editor of Training + Development Magazine
The corporate training world is embracing e-learning in a big way. A study by Technavio revealed that the market for corporate online learning solutions would register a healthy compound annual growth rate (CAGR) of 11% during the period 2016-2020.
Why are organizations moving their training programs online? How can e-learning help companies train their staff better? Let us see.
1. E-learning Provides the Best ROI on the Corporate Training Dollar
The web-based training format provides the best value for your money. A study by IBM showed that for every $1 a company spends on e-learning, it can receive $30 worth of productivity. No wonder, many corporate training programs are delivered through the web.
2. Corporate Training is made Flexible and Convenient
Online courses can be accessed anytime, anywhere, on any device. This enables your learners chalk out their own paths of learning –learners can study at the place of their choice, at the time they want. In other words, learners can take charge of their learning. Furthermore, this feature enables the delivery of corporate training programs, without disrupting work.
3. Multilingual Workforce can be Trained Effectively
It is a well-known fact that the efficacy of a corporate training program is enhanced if it is delivered in the native language of learners. E-learning materials can be translated and localized in a hassle-free manner, to meet the learning needs of your multilingual workforce. To know more, check out this comprehensive resource on translating web-based courses.
4. Quality of Learning is Consistent
The online learning format is trainer-independent, and this goes a long way in delivering corporate training of high quality. Another advantage of e-learning is that the delivery process can be standardized, enabling you to train your people better.
5. Workforce can be Trained in an Eco-Friendly Manner
The web-based learning format reduces the need for paper, and this helps conserve forests. Research by Open University of the United Kingdom showed that e-learning produces 85% fewer CO2 emissions than standard face-to-face or distance learning. Find out more on how the online learning format helps make corporate training environmentally sustainable.
We thus see that using technology-enabled learning for corporate training provides the best results. Would you like to expand this list of benefits? You're most welcome.