Gamification: Why you must gamify your Induction training?
This blog will describe why the strategy of gamification is important for induction training.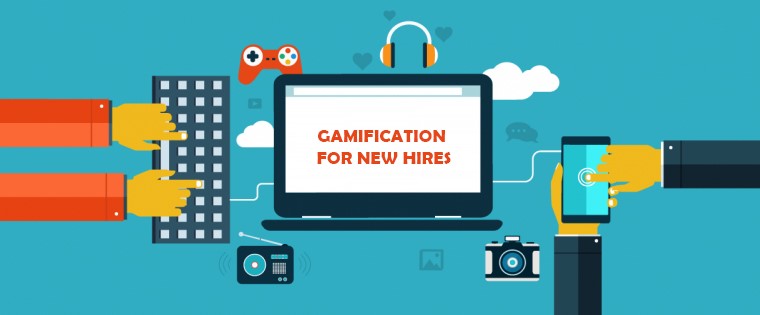 Many managers wrongly believe induction training is a waste of valuable time. But in reality,this is a critical process when you hire new employees. Induction training (or new-hire orientation) creates a roadmap that makes sure new employees have very positive first experiences and get an objective view of the company.
Induction training offers an opportunity to introduce new members of the staff to other employees of your company. Also, getting the induction training right helps you provide new employees the right information to ensure maximum productivity as quickly as possible.
How to deliver good induction training?
What does it take to ensure your new employees deliver their best quickly?
How can you make new hire onboarding programs engaging and fun, yet effective?
Well, you need to gamify your induction training programs to offer better learning experiences.
What is gamification?
According to Karl M Kapp, gamification is:
"…the use of game play mechanics for non-game applications, in order to encourage users [learners] to engage in desired behaviors in connection with the applications."
"Gamification works by making technology more engaging, and by encouraging desired behaviors, taking advantage of humans' psychological predisposition to engage in gaming. The technique can encourage people to perform that they ordinarily consider boring."
Why gamify induction training?
A February 2013 report by Aberdeen Research stated onboarding with gamification produced significant improvements in turnover and engagement levels. Gamification has many interesting characteristics (such as rewards and scoring systems, gamified assessments, leaderboards to foster healthy competition, instant constructive feedback) which set it apart from other employee engagement methods. The application of game mechanics to induction training programs makes it enjoyable and engaging and enhances the learning effectiveness of new employee orientation.
It can set a precedent for constant learning and engagement that helps companies improve their learners' knowledge retention and productivity. Gamification helps foster competition,and makes it an ideal strategy than most other forms of employee engagement. Here are a few benefits of gamifying your induction training programs.
Benefit #1: Employees can be on-boarded in a stress-free manner
New employees are usually apprehensive when they first come into an organization and take time to adjust. A gamified induction training program helps reduce the stress and anxiety associated with a new job and improves the employee's morale. It helps make the first days on the job a little easier to cope with and keeps employees happy and engaged.
Benefit #2: Performance of employees can be improved rapidly
When new hires don't enjoy what they are learning and get stressed out, their performance will be poor. But what if they can be onboarded through a gamified online course where they learn about the company's values, policies, products and services, even before they start their job? It is a very effective way to communicate with them, which facilitates behavioral changes, boosting performance.
Benefit #3: Employee onboarding programs can be made interesting
Gamification is a good way to encourage new employees to carry out tasks such as filling out details in forms, watching a presentation, or taking a course. It rewards them with a good feeling of personal satisfaction and accomplishment. Also, rewarding the right behaviors will speed up the onboarding process.
New-hire onboarding is much more than getting employees prepared to do their jobs. It provides the organization an opportunity to mingle with new employees and present them the larger picture of the organization – brands, goals, and culture and so on. By gamifying your new-hire program, you turn a boring orientation into an interesting, fun,yet effective event. Through gamification, new-hires are onboarded in a stress-free manner, which boosts their confidence and allows them to deliver better.