5 Practical Ways to Capitalize Blended Learning for Safety Training
This blog shares 5 practical tips to capitalize blended learning for workplace health & safety training.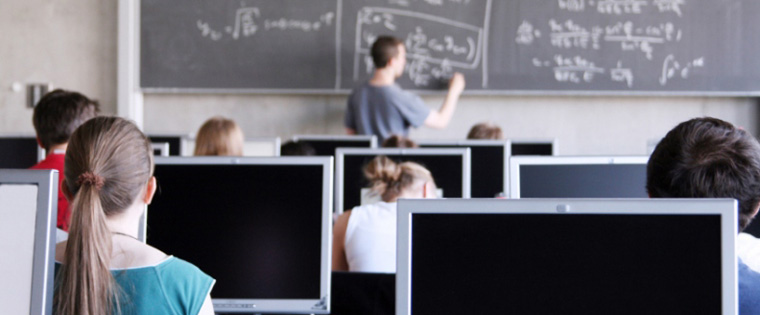 Here's a known fact: Employees try their best to avoid monotonous health & safety and compliance training programs. It isn't their fault or ours, but the topics can be boring. If you continue using only one learning approach/format for health & safety training, you are committing a serious mistake. Your employees won't feel motivated and will quickly get bored with the same learning approach.
Is there a way out? Yes! Blended learning is the answer! It's a better alternative to tackle boredom in health & safety training. So here are five practical tips to capitalize on blended learning for workplace health & safety training.
Why the Blended Approach?
A blended learning approach uses a combination of classroom, online, mobile, or collaborative learning methodologies. A combination of any two or more formats is considered "blending". Classroom, e-learning, mobile learning or microlearning, each has its own merits and demerits. A blended learning approach will help overcome the limitations of these methods individually.
1. Set the Safety Objectives
Like any other training methodology, it is important to define the learning objectives for blended learning as well. Companies usually have unique safety training requirements, unless they are looking for generic courses. So, you have to identify the specific learning objectives for your safety training.
To define the blended safety training objectives precisely, work closely with Subject Matter Experts (SMEs). That will help you understand the possible hazards, threats, and working procedures. Once the learning objectives are set, courses developers can design classroom and eLearning/mobile learning content for safety training.
2. Give Scope for Collaboration
Classroom training, Virtual Instructor-led Training (VILT), online forums, groups, and chat facilities facilitate the personal connection of learners with instructors, trainers, and peers. Building personal connections is important to make your online safety training more engaging and interactive. Experts or senior employees taking safety training sessions through video conferences and conducting webinars also brings the needed collaboration in workplace safety training. Plan role-play exercises, group activities, and games on safety in classrooms as they create an active learning environment and facilitate the exchange of ideas.
3. Move Assessments Online
The flexibility in the blended approach is that you can allocate the relevant delivery format that best suits the elements in the learning process. You don't waste the trainer/instructor's time by conducting assessments in classrooms; moving them online is a better option. Uploading tests, exams, and quiz questions to a Learning Management System (LMS) helps you track the status, record the marks/score, and issue certificates to candidates who have passed the assessment.
4. Reinforcement with Mobile/Microlearning
Employees tend to forget the classroom/online training they have taken after a few days. If they aren't reminded of the learning that is crucial for their day-to-day responsibilities, they may be held back or have doubts about safety guidelines & procedures. This might harm your employees and the organization more than anticipated.
So, it's best to deliver refresher safety training modules through mobile learning. It is best suited for just-in-time learning at the moment of need and performance support. Bite-sized safety modules delivered through mobile learning work as doubt busters. They provide specific, practical tips that are necessary for day-to-day tasks at work.
5. Blending Fills the Gaps
Blended learning fills the gaps in individual training approaches by blending with another approach, which is good. For example, the lack of personal connection with trainers and peers in online learning can be filled in by integrating the classroom element in safety training. Mobile learning can fulfill the on-the-go learning need, which may not be possible in classroom/online learning with desktops.
In the blended approach, create a systematically designed collection of online learning modules for each topic. Offer comprehensive safety courses through online learning. You can extend the blended safety curriculum by providing additional resources and job-aids through mobile learning.
For example, an online training module on operating a water hose or a fire extinguisher will show its features and act as a hands-on guide. You can extend the learning by offering consistent reinforcement through mobile learning. Provide a bite-sized video on operating the hose, an interactive infographic or online flashcards on its main features. This way, blended learning can fill the gaps in individual training approaches and complement each other to foster a safety culture at your workplace.
Try to implement the tips discussed in this blog to improve the existing safety training. Blending various learning methodologies in the overall training strategy will shape the safety culture of your organization.