Video-Based Learning — 3 Top AI Tools to Design Corporate Learning Videos
Video-based learning is the buzzing sensation in the corporate world. Leveraging AI to create learning videos can skyrocket your training initiatives. Read on to explore more.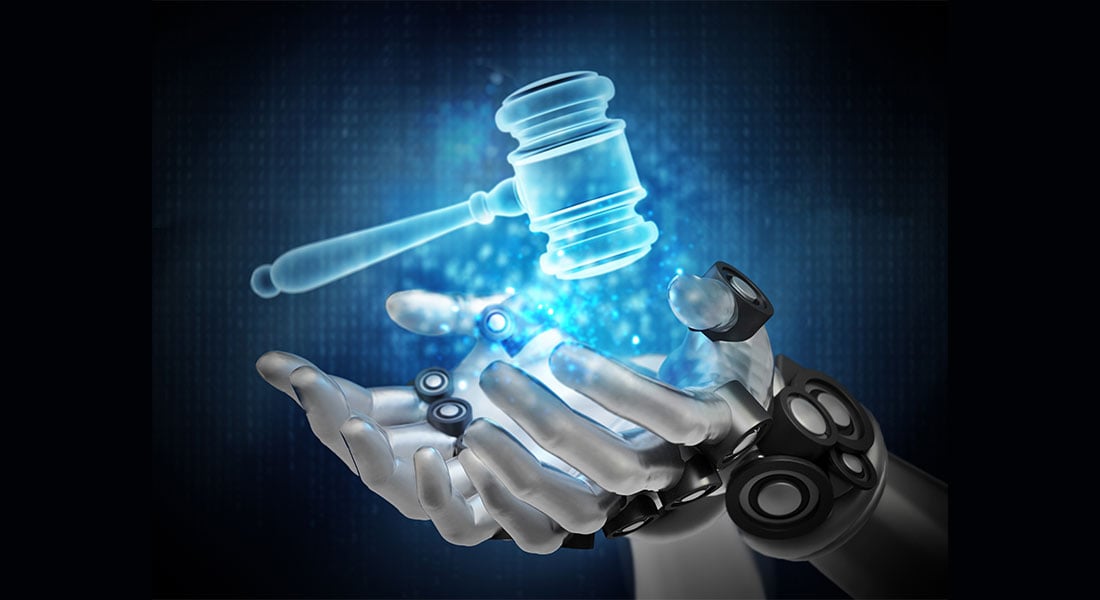 Corporate training is no longer confined to the brick-and-mortar setup where employees spend hours attending training sessions. With rapidly evolving business needs and technology taking the world by storm, it's time for organizations to rethink their learning and development (L&D) strategies for speed and scale. Amidst other digital learning strategies, video-based learning is the buzzing trend.
Videos captivate learners and offer flexibility and easy accessibility. These bite-sized learning nuggets are popular among learners of all age groups. With the advent of artificial intelligence (AI) tools that make video creation a cakewalk, L&D teams are tapping into its true potential to enhance the effectiveness of training programs. Read the blog to explore amazing AI tools that can help you create awesome videos to offer immersive learning experiences to your learners.
The Synergy of AI and Videos Can Work Wonders.
Here are 3 popular tools that can skyrocket video-based learning for effective corporate training:
Vyond Go
Synthesia
Pictory
Read on to explore their unique features.
But before that let's take a sneak peek at the benefits of video-based learning for corporate training.
Why Should You Say Yes to Video-Based Learning for Corporate Training
Captivates Learners and Enhances Learning
Videos are an all-time favorite of modern learners, not only youngsters but also the elderly. And rightly so! Videos capture attention due to their visual design and leave a lasting impact on the learner's mind. Visual content involves learners and sustains their interest in the learning content throughout. This leads to a better understanding and application of the learning.
Offers Versatility and Curbs Monotony
Videos can be of various formats like how-to videos, talking head videos, explainer videos, interactive videos, and more. You can choose from these formats and plan your learning strategy to offer an interesting learning journey to your learners. Videos can be used to deliver content for various topics, right from how to bake a cake to how to operate sophisticated machinery.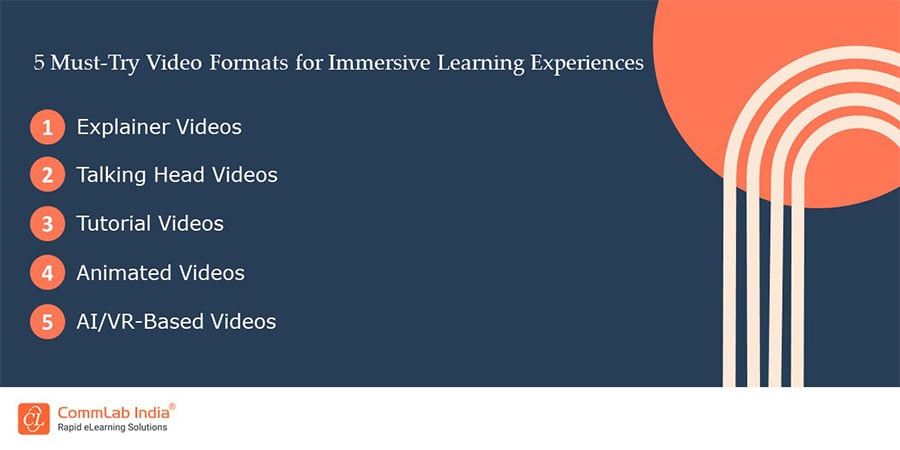 Reduces Cost of Training
Creating videos is easy and quick. All you need is a mobile or tablet to shoot it and share it with your learners. Things have become much easier with the advent of AI video creation tools which enable you to create engaging learning videos in a jiffy. Creating short, creative videos is not only time-saving but it is also pocket-friendly.
Facilitates Easy Accessibility
Microlearning videos are responsive and can be accessed on any mobile device irrespective of screen size and orientation. This allows easy accessibility of training content as learners can access the video lessons on a device of their choice and at their convenience. This augments course completion rates and motivates learners to take up new courses.
→ Download eBook: eLearning Trends for 2023 and Beyond
3 AI Tools to Create Impressive Videos for Effective Corporate Training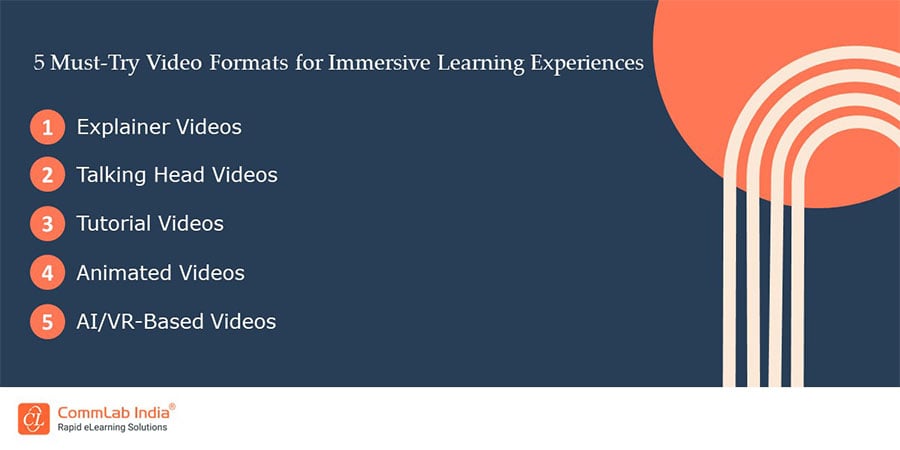 Vyond Go
Vyond Go is an AI-powered video creation tool that can offer you speed, ease, and scalability. The tool becomes extremely handy when the topic is new and you are not confident about where to begin from. The tool helps you get over writer's block and offers you the ease of creating a video by just inputting prompts. You can also use pre-existing content to generate more custom scripts and create relevant videos. Vyond Go enables you to create videos in no time. All you have to do is enter a prompt and click on the 'Generate Video' button to get editable videos. Using Vyond Go, you can edit your videos to give them the final shape. Fine-tune them to suit your training needs and branding using Vyond Studio.
Synthesia
Are you looking for tools to create videos that cater to your global audience? Well, Synthesia is the one-stop solution. Not only does the tool helps you break linguistic barriers and offer training to your geographically dispersed workforce with equal fervor but also makes training more inclusive. Synthesia offers voiceovers in 120 different languages and 140 AI avatars to create learning videos that suits your linguistically and culturally diverse workforce. When you create videos using Synthesia, closed captions are added automatically offering a better learning experience to your learners. You don't have to invest in another tool or waste hours doing it on your own. You can choose from over 50 templates to design captive videos for your learners.
Pictory
Pictory is a cloud-based, simple-to-use video creation AI tool that can help you create professional videos. Pictory's ReelFast technology turns your scripts into engaging videos in minutes. You don't need to have any past experience of creating videos or technical know-how, the tool does it all for you. You get access to over 3 million video clips and images and 15,000 music tracks to create visually appealing learning videos.
With Pictory, no more breaking head preparing scripts and storyboards for your videos as the tool can turn your blog posts into videos and use them to train your learners on various topics. The tool helps you create shareable video highlight reels. These can work wonders to offer teaser videos for your eLearning courses. You can also use these highlight videos to grab attention and skyrocket webinar attendance. You can also share these reels on social learning platforms for learners to enjoy quick learning tips. Short video clips engage viewers. Using Pictory you can now produce short summary videos from your webinars, podcasts, and Virtual Instructor-led Training (VILT) session recordings and make them available to your learners.
Watch this video to unleash the power of video-based learning in corporate training.
End Note
AI is undoubtedly bringing a magical transformation in the present-day world across industries. The corporate L&D world is also impacted by this tech sensation. The amalgamation of AI with videos is a powerful move that has benefited training managers, learners, and organizations at large. Hope this blog has provided you insights about the benefits of video-based learning and you are all set to leverage the power of the AI tools discussed above to create awesome learning videos.
Eager to know about the other trends that are making a mark in the eLearning industry in 2023 and beyond? Check this eBook for research-based insights. Get your copy now!