Is Your Vendor Qualified to Convert ILT Material to E-learning?
This post briefly explains why you need to outsource the task of converting your classroom materials into e-learning courses.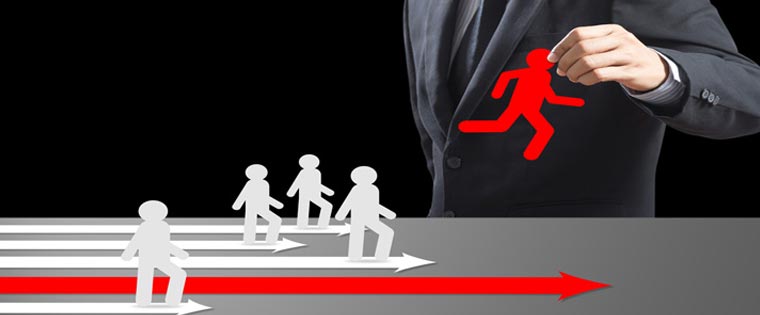 The past 25 years have witnessed various developments in the market, which have transformed the business landscape – the globalization of businesses, growth of competition, developments in information and communication technology, and an increase in the number and kinds of products, to name a few. These developments have also changed the training requirements, making online training more relevant. But not many organizations specialize in developing online training; they look for a vendor who can convert their classroom training to e-learning. But a good e-learning vendor is not an easy find. Are you looking for a reliable vendor who can meet your training requirements and convert your classroom training material to e-learning? I've listed the 5 must-have qualities such an e-learning vendor must possess.
Here are the 5 qualities:
Quite a few companies in the market today claim they have the ability to develop e-learning courses. However, many of them do not specialize in e-learning development for corporate training. Some companies may be experienced in developing e-learning for educational purposes and plan to expand their services to corporate organizations. When such vendors, with little or no experience in organizational training, develop your course, the end product will be far below your expectations. So ensure the vendor has substantial experience in converting corporate classroom training resources to e-learning courses.
2. Have a team with individuals of diverse skill sets instructional designers, e-learning developers, and project managers
Some organizations showcase their experience in e-learning development for corporate firms, but in reality, they simply act as third parties – take the learning requirement from an organization at a higher cost and outsource it to e-leaning development companies at a lower cost. To avoid getting into such traps, you should ask the vendor for details of the team members working on different projects. Ensure the company has a dedicated in-house development team, comprising instructional designers, graphic designers, e-learning developers, and technology specialists. Also check if they have dedicated project managers who will act as the single point of contact between you – the stakeholder – and the development team. Find out their qualifications, experience working on similar projects, adherence to timelines, and more.
3. Have sound project management processes in place
Having a robust, documented project management process ensures precision, dedication, passion, and the ability to complete the project within the stipulated time. So, ask the vendor for a presentation on their project management process as it will help you gauge if they can stick to a plan, warn you of likely hitches, and decide whether they will be able to deliver within the stipulated time and budget. Having a dedicated project management process ensures a disciplined approach, backed by a team that possesses general management skills. Also, ensure the vendor provides a dedicated project manager for each project.
4. Willingness to share references and provide sample courses
To gauge the authenticity of the vendor's claims, ask for a few sample courses and a couple of references of clients the vendor has worked with, in the past.The samples will give you an insight into the vendor's skills in learning design and development and also help you assess whether the vendor's capabilities reach your needs and expectations. While the sample courses give you an idea of the vendor's level of expertise, the references will help you can get an understanding of the responsiveness of the vendor, the way they handled challenges and setbacks in their earlier projects and their level of customer service.
5. Offer both – the development of online courses and a Learning Management System (LMS)
When you introduce e-learning in your organization, it's not only about the training program, the delivery platform also matters. So, consider an e-learning vendor who not only develops online learning courses, but also provides Learning Management System (LMS) services. If you find such a vendor, it becomes easy to ensure your online courses work well on the LMS without any errors and problems. Also, when the vendor provides both the training programs and the LMS, he understands your training needs better and achieving them becomes easier.
Implementation of e-learning in an organization is a huge initiative and quite expensive. You cannot afford to choose a random e-learning vendor and later discover your decision was wrong. So, having such a checklist when choosing an e-learning vendor will always help.
But just knowing the must-have qualities of an ideal vendor isn't enough; you need to ask appropriate questions, identify measures to overcome the concerns of outsourcing, and outsource e-learning based on the stage of e-learning development.