5 Advantages of Using an LMS to Deliver Compliance Training
This blog post shares the five top benefits of using an LMS to deliver compliance training.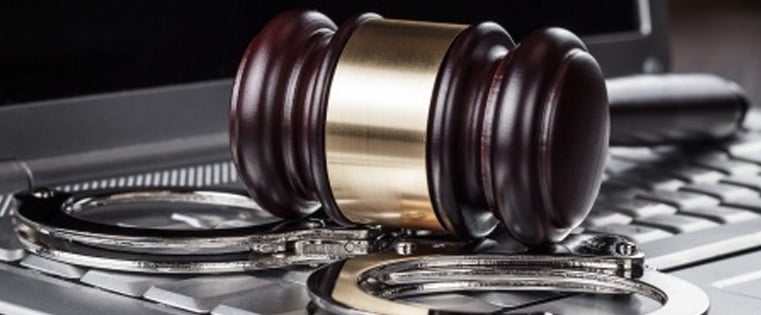 It is well-known that companies, irrespective of their size and industry, are mandated by law to train their people on applicable rules and norms. So how can firms deliver effective compliance training to their staff? What does it take to manage these training programs in an efficient manner? Well, you need to use a Learning Management System (LMS).
What are the benefits of using an LMS to impart compliance training?
1. Helps update learning content quickly and centralize training resources
Compliance training deals with various laws and policies which may change from time to time. It is your responsibility to "keep track" of the changes and train your people on the same. It takes a lot of time and effort to update the training curriculum, and this may cause problems in delivering training within the time frame prescribed by the law.
An LMS helps overcome this problem as it facilitates easy and quick updates to the learning content since the entire content is saved in a centralized location.
2. Generates reports and proofs quickly
Organizations need to track compliance training and generate training reports on a timely basis. Also, they have to maintain records related to compliance training programs and file them with the relevant regulatory authorities.
An LMS can be used to generate reports on compliance training at the click of a button. It enables you to track changes to the learning content and completion status and generate "learner-wise" reports whenever needed.
3. Helps assess different groups of employees
It is mandatory to train all employees of an organization on compliance aspects, irrespective of their location. Compliance training curriculum design and delivery will be according to the rules and regulations of that particular region and will be assigned to employees on a timely basis. Assessing employee training at different locations consumes a lot of time and effort. Also, the organization may need to spend considerable time on tracking the training.
It's a good idea to have a centralized LMS to track the training programs delivered to a globally dispersed workforce. The LMS can track the progress of employees working in different countries and assess the same at any given point of time.
4. Provides control over access
It is important to have control over the training content and learner information of compliance training programs as they come with many legal obligations. For example, you need to allow staff access the learning content without giving them the permission to alter it.
An LMS helps in controlling and accessing the data, thereby preventing the possibility of many legal issues.
5. Increases accountability and ability of employees
Imparting compliance training is important as it helps employees of the organization understand the legal framework within which they work. Compliance training is helpful in educating employees on the laws and regulations pertaining to their industry or specific job function.
An LMS provides various options to test employees and track their progress and understand levels easily. Employees can get regular feedback on their performance through e-mails and be notified of new training programs.
Thus, we see that an LMS is very useful to deliver compliance training. Do share your views.
Editor's Note: This post was originally published in August 2013 and has been completely revamped and updated for accuracy and comprehensiveness.