5 Major Technology Resources for Workplace Training
This blog post list down the various technological resources or media that are available for training your workforce.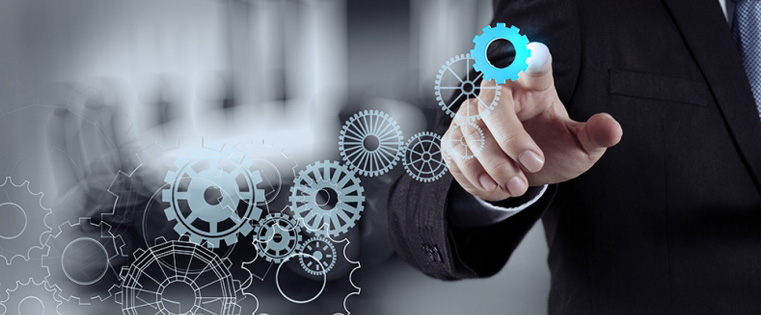 All facets of the corporate world are affected by dynamic technological changes. Training is no exception. Today, a number of organizations use a wide variety of technologies to deliver training to their people. With advancements in technology, it is now possible for the employees to take training whenever they want, wherever they want, and on any device. There are many ways in which technology is being used for training at the workplace. In this blog, we will list down the various technological resources or media that are available for the purpose of training.
1. Digital books
Participants of classroom training sessions are given manuals for references. In an online format, many resources can be compiled and presented in a digital format and uploaded to an easily retrievable place, which can be accessed easily by employees as and when required.
Suggested Software
| | |
| --- | --- |
| Free/Open Source | Paid |
| Creatavist | Flipbook Maker |
| Digital Book Creator | eBook Maestro |
| fliphtml5 | iBooks Author |
Training situations it can be used in:
Digital books can be useful in any training situation. Audio, videos, and external links can be embedded to make them interactive and useful.
2. E-learning or online courses
E-learning modules or online courses provide structured learning to participants without having to commit to a specific time or location for the training to take place. Online courses can be created as short modules using rapid authoring tools. These can be uploaded onto an LMS, intranet site or a learning portal so that employees are able to access them easily. When the training content is lengthy, it can be divided into modules to form an e-learning curriculum that can be completed over a period of time.
Suggested Software
| | |
| --- | --- |
| Free/Open Source | Paid |
| Adapt Learning | Articulate Storyline |
| CourseLab | Adobe Captivate |
| Multimedia Learning Object Authoring Tool | Lectora |
Training situations they can be used in:
Almost all training needs can be addressed through e-learning or by blending it with classroom sessions.
Works great for:
3. Mobile learning
Mobile learning refers to learning that happens when a user is not tied down to a specific location and can access it from mobile devices such as smartphones, iPads or other tablets. In simple terms, portability and connectivity to information sources are the cornerstones of m-learning. It is likely to shape the way learning takes place in future.
Suggested Software
| | |
| --- | --- |
| Free/Open Source | Paid |
| Adapt Learning | Lectora Inspire |
| CourseLab | Adobe Captivate 8 |
| Maqetta | Articulate Storyline |
Training situations it can be used:
Mobile learning is very useful to people who work on the field and are away from their desks for extended periods of time such as sales people, service engineers, pharma sales representatives and so on. This format can be used for:
Product Training
Safety Training
Performance Support
4. Videos
Video-based training demonstrates training creatively with visual impact where employees can learn and retain important information easily. Thanks to various software programs, videos can also be created using animations, images, and graphics. They are visually rich and present content in a lively manner ensuring the knowledge shared is retained for a longer period.
Suggested Video Editing Software
| | |
| --- | --- |
| Free | Paid |
| Windows Movie Maker | Adobe Premiere |
| Avidemux | CyberLink Power Director |
| VSDC Free Video Editor | Nero Video |
Training situations they can be used in:
Videos are versatile and can be used in almost all training situations but are particularly beneficial in the following trainings.
Product Training
Process Training
New Employee Training
5. Webinars
A webinar is the short form of web-based seminar and can be in the form of a presentation or a talk given by one or more presenters. In recent times, webinars have become very popular both for marketing as well as training purposes. They are ideal tools to reach out to a large group of people within a short duration. Typically, the participants are placed on mute to avoid disturbances and can interact with the speaker(s) via chat functionality. Webinars can be delivered using video conferencing software. They can be recorded and provided on demand.
| | |
| --- | --- |
| Free | Paid |
| BigBluebutton | GoToWebinar |
| eXo Platform | Cisco Webex |
| WebHuddle | Adobe Connect |
Training situations they can be used in:
Webinars are used for a wide-variety of purposes and work well with small groups and large audiences. The level of interactivity in a webinar will depend on the number of participants involved. Some of the instances where it can be used are as follows:
Product training/Product launches
Customer/Dealer/Distributor training
New Laws/Processes/Systems introduction
Training managers today need to be aware of these different training formats and will have to use at least a few of them during the course of their jobs. One may not need to use all these media at the same time or for the same training program, but it would be a good idea to have them all integrated into a single technological platform so that there is a blend of resources, synergy of efforts and disposal of complementary resources under a single roof for the benefit of both the organization and the learner.
It is not adequate for training managers to have content knowledge and pedagogical knowledge. Along with these, it is imperative for them to have technological knowledge to sustain in an increasingly digital world. Therefore, they have to know about the technological tools available for training purposes. At the same time, they have to front end the setup of a technological platform that will integrate all these technological resources under a single umbrella so that it becomes easy to administer, track and evaluate training programs. For this, an integrated learning management system that incorporates technology and provides a holistic learning solution to employees is required, and this is what organizations need to work towards in future.
Have anything to say? Please do share!