Top 5 Quotes by Successful L&D Leaders [Infographic]
Want to become a successful L&D leader? Draw your inspiration from some insightful quotes by L&D leaders and learn about the top 5 skills of successful L&D leaders.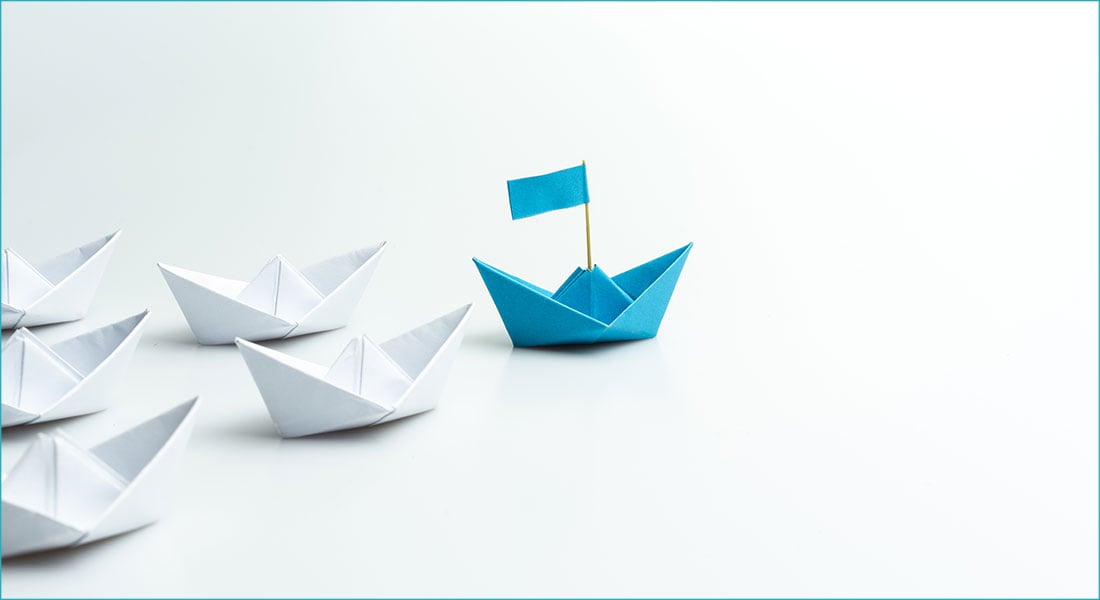 In today's rapidly evolving business landscape, Learning and Development (L&D) professionals play a pivotal role in shaping an organization's growth and success. And where do they derive all the inspiration and motivation from? Well, for that they look up to the L&D leaders and industry experts. These leaders have taken up challenges associated with the learning landscape and have emerged victorious.
But have you ever wondered what really separates them from the rest? Skills! Simple answer with a powerful, long-lasting impact. That's right. L&D leaders possess a set of skills and qualities to ensure they're driving impactful learning initiatives. This helps them act as the bridge between employee development and business objectives.
If you too wish to make a meaningful difference and continue to grow and succeed in your role as an L&D professional, cultivating certain skills is essential. Curious to know what these skills could be? (and how many can you already check off the list) Well, this blog has you covered. Here, we'll first do some warm up with amazing quotes from L&D leaders and then I'll discuss the 5 skills of L&D leaders to drive success and growth.
Are you ready? Let's find out.
Top 5 Insightful Quotes by L&D Leaders
Here's your dose of motivation to be your best, confident self for initiating effective, growth-oriented learning initiatives.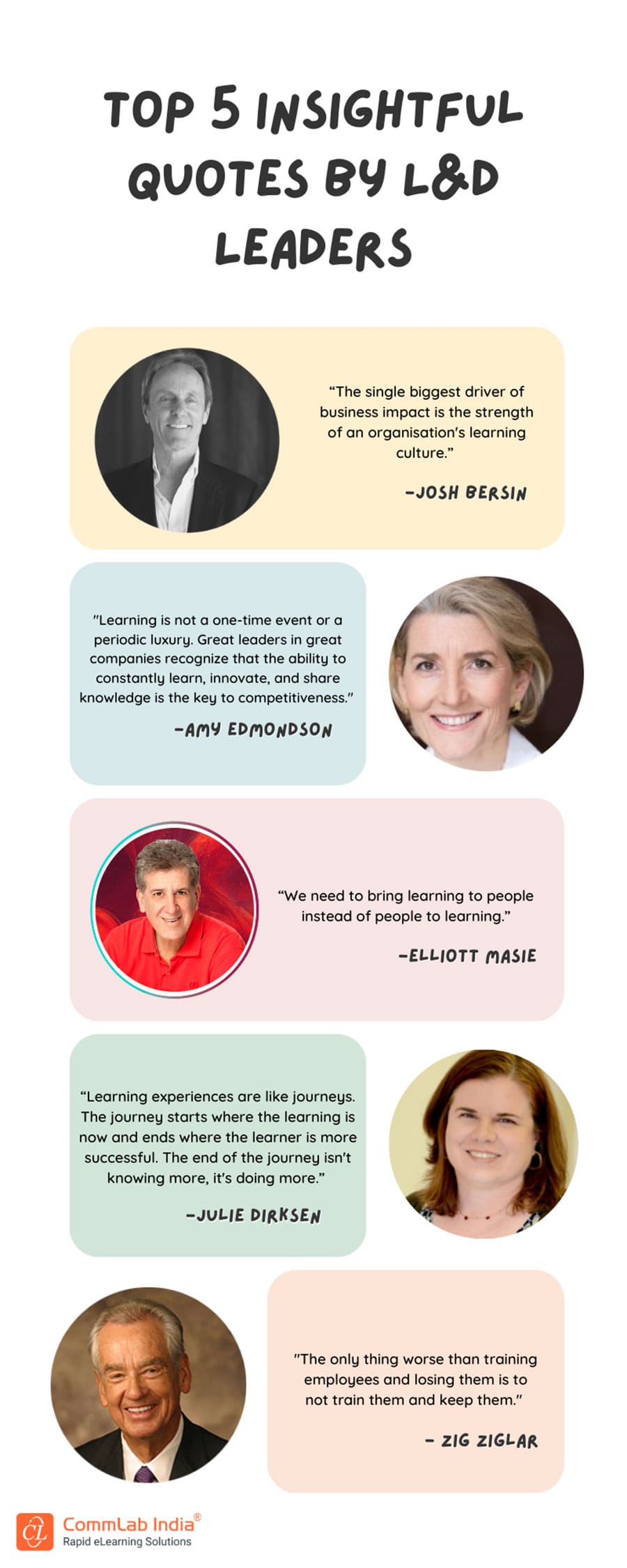 Top 5 Skills of Successful L&D Leaders
Align Learner and Organizational Goals Strategically
Successful L&D leaders are masters of strategic alignment. That's right! They pay attention to both the employee learning objectives and organizational goals, and align them in a way that boosts overall productivity and efficiency. To accomplish this task successfully, they keep in mind company vision, mission, its values, yearly targets, etc., along with learner needs, interests, learning styles, preferences, and career goals. With all these elements outlined, successful L&D leaders aim to strike a balance between learner and organizational goals to maintain learner engagement and enhance the training ROI.
Continuous Learning
I'm sure you'd agree that in the L&D industry, if you wish to lead effectively, you must first yourself be a committed learner. And L&D leaders understand this aspect really well. So they continuously strive to expand their knowledge and skill set.
This skill of continuous learning helps them stay up-to-date with innovative instructional design strategies, learning methodologies, industry trends, emerging technologies, etc. All these factors enable the L&D leaders to bring fresh ideas and insights to their teams, thereby facilitating effective learning experiences.
Make Data-Driven Decisions
In today's time, data is the backbone of striving and thriving organizations! Isn't it? And successful L&D rely on data analytics while making their decisions. They leverage data and metrics to gain valuable insights into the effectiveness of the training programs. Some important metrics that play an important role in their decision-making include completion rates, engagement rates, assessment scores, etc.
Based on the data analysis, they can modify the instructional methods and even provide timely support and guidance to learners who need it. This skill of making data-driven decisions allows them to allocate resources efficiently for maximum training ROI.
Adaptability and Flexibility
The modern learning landscape is changing faster than ever. That's true! From keeping up with the latest tools and technology to varied learning styles to different working models, successful L&D leaders have cracked the code. And it is the skill of being adaptable and flexible.
Adaptability and flexibility helps them embrace change and adjust their learning and development initiatives accordingly. In fact, this skill also enables them to be open to new ideas, experiment with different training approaches, and be willing to modify the learning strategy as and when necessary.
Have Strong Communication Skills
Effective communication is at the core of successful leadership in any domain, and the L&D industry is no exception. Therefore, successful L&D leaders have strong communications skills. They communicate clearly, empathetically, and persuasively. This helps them engage learners, collaborate with stakeholders, and advocate for the value of the learning initiatives in an impactful manner.
In The End!
Being a successful L&D leader is definitely not an easy feat. But it's not impossible either! It demands a certain skill set that drives positive training outcomes. As we've already discussed the top 5 skills of L&D leaders in this blog, it's time to get into action (because these skills can be cultivated and refined with regular practice). Be inspired by successful L&D leaders and aspire to be! Check out the eBook below to know L&D and business can align for successful learning outcomes.