Role of the SME in E-learning Development
This blog post shares about the role of SME in eLearning course development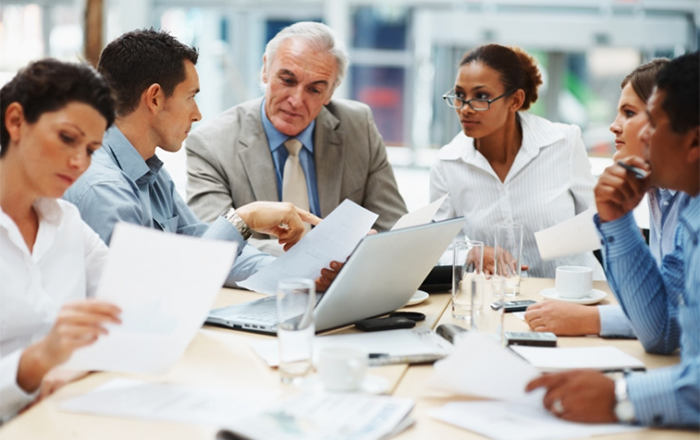 It is common knowledge that delivering quality product means 'meeting customer demands with extraordinary service'. Delivery of quality products within the given timelines and budget enhances the reputation of companies.
When it comes to eLearning, the skills of eLearning developers (instructional designers, visual designers, technology experts and courseware developers) and Subject-matter Experts (SMEs) play an important role in the creation of high quality online courses.
SMEs are the persons who mainly focus on quality. They need to be involved throughout the eLearning development project. As an instructional designer, I would like share my views on SMEs.Recently, I faced a situation wherein the client provided us with the content which was not properly organized and confusing. We were able to organize the content effectively after the SME clarified our doubts. The SME also helped us identify the relevant parts of the learning content. We then proceeded with the development of the course. SMEs play a critical role in eLearning development because they perform the below mentioned tasks.
Clarify doubts about the content
The SME is an individual who has extensive knowledge about a subject. The SME of your project helps you develop the right content for your online course, by keeping the target audience in mind. He also clarifies doubts pertaining to the subject matter of the course.
Re-design the existing content to meet eLearning needs
If the existing content is well-developed, then we can concentrate on presenting it effectively in an eLearning course. We can make the right use of interactivities, images, graphics, animations and engaging functionality. SMEs are the perfect sources to get good ideas on presentation of the content in a consistent and organized manner. The SME also validates and manages vocabulary.
Get the projects reviewed and closed
SMEs are content experts. They play an important role in validating the content. They ensure that the project is "on track", by providing a clear idea of the:
Areas of focus in a topic
Learning objectives
Help to develop appropriate content from scratch
When the inputs provided by the client are not clear, eLearning developers need help to understand the content. The SMEs can help the eLearning developers by providing:
A proper understanding of the content
An explanation of the complex animations and processes in the inputs
An idea about the course structure
An idea about the duration of the audio
The type of assessments and their number. They also help determine where the assessments need to be placed in the online course.
Have I missed anything? What else do you think are the roles played by the SME in eLearning course development? Please post your opinions.