6 Benefits of Outsourcing E-learning
The 6 top benefits of outsourcing e-learning are discussed in this post.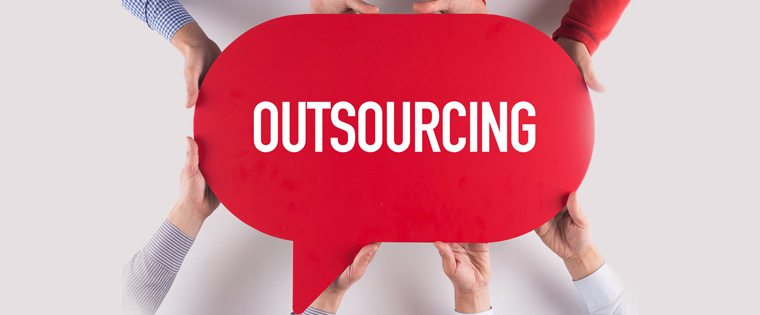 E-learning has become an integral part of the training initiatives in organizations today. Many organizations are turning to the outsourcing option to meet their e-learning needs. According to a report by Global Employees, outsourcing, "…increases the chances of deriving maximum value out of an investment."
E-learning development requires the design and development of training modules for different verticals. This means investment of resources in terms of money and manpower. Cutting edge being the norm in learning and its delivery methods, e-learning too has become a specialized function. Moreover, e-learning development is a lengthy process. Tight budgets and labor costs are forcing companies to shift from developing their own e-learning materials to outsourcing learning development.
Outsourcing e-learning functions can be beneficial in terms of reducing fixed costs and for busy companies, it can do away with the time spent on developing an in-house e-learning team. But companies turn apprehensive when considering outsourcing in terms of reliability of the vendor in meeting deadlines, maintaining the confidentiality of information, working relationship, and the communication methods. But the benefits of outsourcing far outweigh the option of having your own e-learning team.
Selecting the right vendor for your e-learning development who has considerable experience and expertise will help you leverage on the benefits outsourcing brings. Let us look in detail at the benefits you gain from outsourcing your e-learning projects:
1. Benefit of expertise
The e-learning vendor brings expertise to the development process. They will have a team of e-learning experts who can work on a wide range of projects requiring myriad skill sets. Getting the same talent in-house for learning development would mean higher costs. But when you outsource your projects, you get access to experts who are dedicated to meeting your requirements. They will have prior expertise in handling projects similar to yours. They will deliver on a consistent basis and be flexible enough to accommodate your needs.
The continuous improvement process on the vendor's side and their experience of handling different clients with varied needs assure you that they will anticipate problems in advance, troubleshoot if required, and even suggest inputs. They would have invested in innovations to come up with contemporary solutions which you can take advantage of. You can capitalize on the experience of your vendor to perfect your e-learning strategy and deliver the best training to your employees.
2. Cost reduction
Outsourcing definitely reduces costs compared to having an in-house e-learning development team. A report by Bersin Deloitte suggests e-learning development costs 20 to 40% less in India. Outsourcing enables you to reduce fixed costs and take advantage of the vendor's scalability. You can reduce costs associated with hiring an extensive and expensive in-house team for your needs. By outsourcing, you can reduce the expenses you will incur if hiring your own team.
Outsourcing also gives you the option of creating scalable solutions on-demand. You can increase your budget when required on learning projects or slow down or put projects on hold without additional overheads. You can also reduce expenses associated with acquiring and upgrading technology.
Even if you have an in house team for e-learning projects, they may have limited capabilities. They can probably work only on the design stage of the e-learning project. Then the development part can be outsourced. You can reduce costs by outsourcing even stages of the projects according to your requirements.
3. Timely delivery
Your outsourcing partner can produce high-quality solutions quickly compared to an average in-house team. The vendor will have a clear schedule of deliverables and ensure your projects are completed on time. Since your vendor's core business is e-learning, their processes and systems are geared to deliver projects on time. They are qualified to meet tight deadlines and ensure faster turnaround.
4. Organizational focus
Any high-performing business will like to focus on its core competencies and develop them. They will want to invest time and energy in planning for the future, on changes in the organization, acquisition of skills, and the evaluation of training needs. The focus will be on mapping the success of training programs and how well they align with the business needs. Outsourcing your e-learning can help maintain your organizational focus and usage of resources. An outsourcing partnership can work beautifully if your people, who know the business, focus on the learning strategy and their outcomes, while the e-learning partner can bring out content that is effective and engaging.
5. Ahead of the curve
Outsourcing allows you to take advantage of the best practices in e-learning and the latest technologies and trends. The best e-learning companies focus on innovation which ensures there is no stagnation in the learning solutions used by your organization.
The outsourcing partner gives you access to fresh perspectives, a better understanding of the functionality and capabilities of new technologies. Outsourcing provides you the advantage of staying on top of the latest methods in e-learning and consequently, seeing them applied in your training programs.
6. Option to scale up or down
Outsourcing gives you the option of scaling up or down the team size depending on your requirements. You can make use of the services of a team of either 5 or 50 members without having to go through the headache of hiring, training, or retaining them. The vendor takes care of these issues. This is significant especially for smaller companies who cannot invest resources of time or money on these matters. When e-learning is outsourced, projects can be started speedily, teams can be ramped up or scaled down depending on the needs of the project.
Outsourcing e-learning can be a big decision for any company. If done correctly, it can bring many value-added benefits to the organization, apart from providing the best quality learning experience. Knowing your organization and correctly assessing its training needs are crucial to choosing the right outsourcing partner. By choosing the outsourcing route, you can reap the benefits of expertise, timely completion, low overheads, and exposure to new processes and perspectives. If you know of any other benefits of outsourcing, do share them with us.