Designing Scenarios for Different Types of Training Courses
This blog post shares how scenarios can be effectively used to design different training courses
Scenarios are ideal means to make online courses engaging and interesting. It is well known that scenarios help learners apply their knowledge efficiently to their work. But, how do you develop effective scenarios for different types of training need?
Well, here are few examples to help you create excellent scenarios for your eLearning courses. Let us see how scenarios can be used effectively for different training courses.
1. HR Training
Character-based scenarios can be used very effectively to impart training on HR policies and procedures. The use of avatars makes the course interesting and engaging because avatars interact with them directly and provide the much needed excitement to take the course.
For example, we can use avatars very effectively to deliver training on recruitment processes. We have created a scenario in which an avatar called John guides Andrew, a new hiring manager, on the recruitment process of the latter's company. Here is a screenshot of the scenario.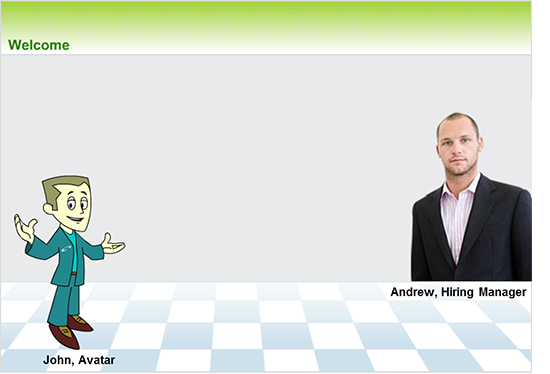 2. Sales Training
We can use conversation-based scenarios to enhance the efficacy of a sales training program. We used two characters, Bob and David, in a sales training course. Bob is a junior sales representative, while David is a senior salesperson. They both will discuss on how to increase the sales. David shares proven tips with Bob that go a long way in helping him sell more, efficiently.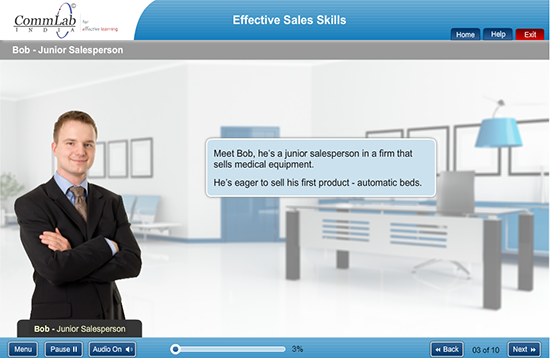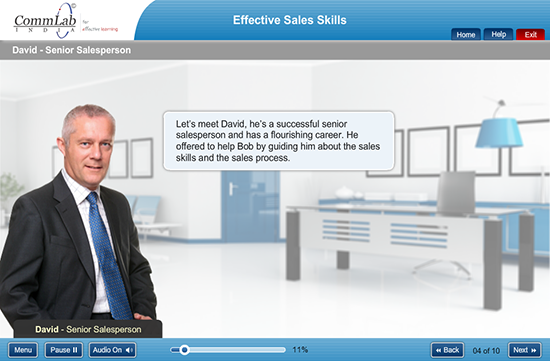 3. Software Training
We can use scenarios using animated characters to deliver highly effective software training. We have developed a course in which an animated character guides the learner, step-by-step, on the process to create an account on a social networking website. In case the learner misses a step the character pops up a message, asking the learner to complete the step as shown in the image below.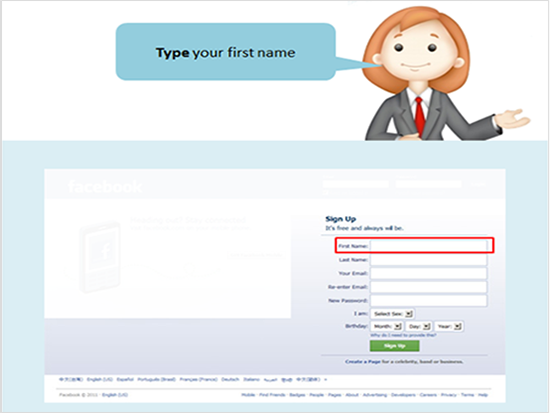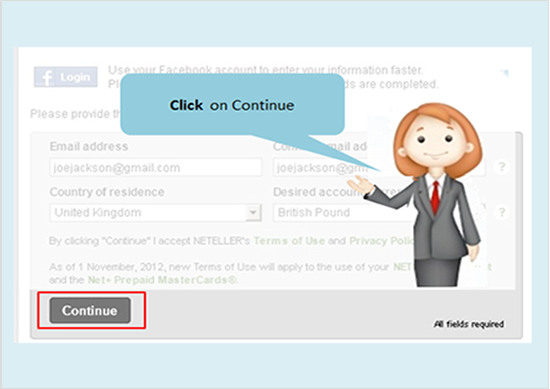 4. Safety Training
We can also use conversation-based scenarios in safety training courses. We have used a scenario, involving two technicians – Mike and Alex, in a safety training course. Alex is a "fresher", just out of school, while Mike is an experienced technician. Alex mishandles a piece of electrical equipment and burns his hands. Mike helps him and explains the right procedure to be followed. Given below is a screenshot of the scenario.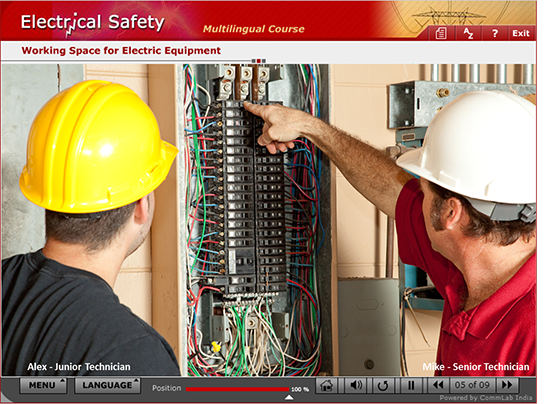 I hope you find this blog interesting. How do you use scenarios in your online courses? We'd love to know.