4 Reasons Instructional Designers Develop Unengaging Courses
Check this blog for four possible reasons for the failure of online courses.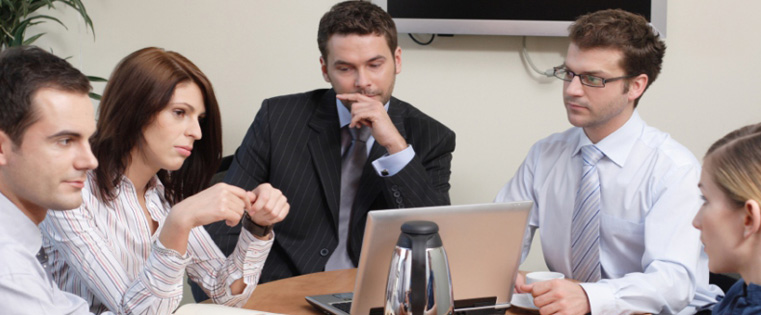 Imagine this scenario – Kevin, an expert Instructional Designer (ID) at a prominent eLearning company, is bombarded with loads of eLearning projects and has tight deadlines to meet. He rushes through the projects and delivers them on time. Once the courses are rolled out, he gets a feedback that the courses did not evoke a sense of engagement among learners and thus failed to deliver the desired results. What could have led to this? Being an expert in his field, Kevin is quite adept with course development. What did the course lack that it failed to meet the requirements? There are could be many reasons. In this blog, I am going to share four possible reasons for the failure of the courses.
1. Lack of Clear Understanding of the Project
While designing a course, it is essential to define its goals and objectives. Having the bigger picture in mind is always useful. However, Instructional Designers often have no clarity of the audience, learning environment, and many confuse Instructional Designing with converting legacy courses with rapid authoring tools.
Secondly, they do not align the course outcomes with organizational goals. This leads to misalignment of learning objectives and learners' expected performance. Therefore, ensure that you have a clear set of learning objectives, you can thereby evade any chance of vague interpretations of the course by the learner.
To avoid this, list the parameters to get a clearer picture of the course. For instance:
Who are the learners? What is the learning environment – their desks or will they access the course even while traveling?
What are their learning styles?
What are the precise learning outcomes for this course?
What is the performance gap this course is expected to bridge?
What will learners be able to do, or how will they demonstrate that learning has taken place?
What is essential to know and what is nice to know?
2. Lack of Clarity and Information Overload
Imaging you walk into a departmental store to purchase a bag of cereal, to stock up. The moment you walk into the cereals aisle, you are faced with a wall of boxes, of various companies, each claiming to be the best. This could be quite overwhelming as there is an overload of information. Do you fancy this puzzlement? All you wanted was a bag of cereals and here you are confused at the whole situation.
The predicament is similar for learners, when there is an overload of information in a course. When there is a lack of clarity, people perceive simple messages as information overload. It can overwhelm people if the meaning is not clear. Instructional designers might not use the right interactivities or chunk content properly, and this hinders effective understanding. They also fail to adhere to designing courses according to instructional design and adult learning principles, not catering to multiple learning styles in the course, framing improper assessments, etc.
Therefore, as an instructional designer, you need to keep in mind that instructional design strategies guarantee effective transfer of knowledge through the online medium. Also, ensure that the information provided is visually rich and at the same time, contextual.
3. Creativity Obstacles
There are multiple reasons for creativity obstacles when it comes to developing eLearning courses. To list a few:
a. Lack of Direction
When the training goals and objectives are not clear, instructional designers tend to navigate in the dark, with no strategic direction. A solution to this would be to have a clear-cut plan of action, based on the objectives and learner profile, with a detailed objective for the course.
b. Lack of Understanding of the Topic
Many a time, IDs not being experts in the topics they deal with in online courses, might fail to comprehend the topic clearly. This leads to them being unable to identify the exact content to be included in the course, chunking it incorrectly, or presenting it incorrectly by using inappropriate interactivities. Working with SMEs closely will help overcome this.
c. Lack of Creativity
The major obstacle in effective instructional design is lack of creativity. Instruction Design demands high levels of creativity. For a course to be effective, the instructional design strategy has to be top notch. Many designers fail to meet this demand, which leads to developing unwarranted courses that are mere dumps of PPTs, which serve no purpose or they may use too many interactivities and graphic elements that dilute learning and distract learners.
4. Time Constraints
One of the major obstacles that most instructional designers face is shortage of time. There are multiple steps within the development cycle of an eLearning course. There are times when the instructional designer may not be clear of the client's requirements and has to adhere to tight deadlines. To get a good quality course and avoid rework, IDs need a clear understand of stakeholder expectations. Ensure that you are involved in kickoff meetings, gather all required information from the Project Managers, and engage in constant communication with the client.
Creating engaging courses is an art. Now that you know a few common challenges instructional designers face, you can now focus on overcoming these challenges by implementing the right instructional design strategy. A good instructional designer has a clear understanding of how adults learn and their learning styles. What one designer possess, another designer may not. However, learning along the way helps in becoming creative and exceptional. It is simple, ensure that you are aware of the possible reasons for the failure of the courses on a conscious level, it will surely help you to become more proactive is choosing the right strategy. Do share your thoughts in challenges you've faced in developing engaging content.