Questions a Competent eLearning Vendor Will Ask You before Development
A competent eLearning vendor will ask you a few pertinent questions before starting development. Read this post to have your answers ready - the success of the eLearning will depend on how you communicate your needs with the vendor.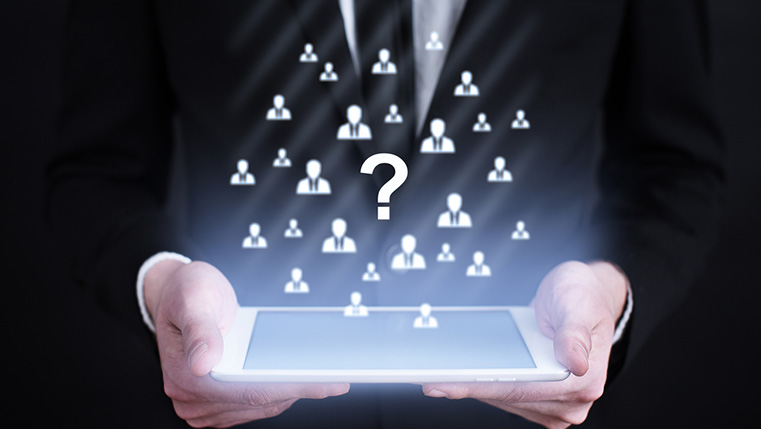 eLearning is a complex mix of learning and technology that requires various skills to facilitate its development. It may be designed and developed in-house or may be outsourced. If you chose to outsource eLearning development, your need must be clearly communicated to the vendor right at the beginning of your eLearning project. A good eLearning vendor will provide the best possible solution, after analyzing your needs and learners.
Prepare yourself to answer these questions a competent eLearning vendor will ask, to make your eLearning project a success:
What are the business problems and training gaps?
It is always beneficial to start with recognizing the business problem in your organization than straightaway looking for a training solution. To understand what you are trying to achieve, your eLearning vendor will want to know your business and training goals. They would first like to know what your desired organizational results are.
For example, you might want to increase your sales (revenue). Then, they will try to ascertain the desired performance, which gives a picture of what needs to be done to achieve your desired organizational results. Eventually, the eLearning vendor will determine a suitable solution for your training needs based on your performance-based objectives.
An analysis of training needs and how the training is conducted currently helps the vendor find deviations which will point toward the training gaps prevailing your organization. The eLearning solution that the vendor will offer, will fill these gaps.
Who are the project contributors?
Development of eLearning requires constant communication with your vendor. A competent vendor would want to know who will be involved in the project and who will be responsible for review and sign-off at various points in the eLearning design and development phases. These involve the Subject Matter Experts, Project Managers, and Reviewers.
Deciding on who is responsible for reviews and sign-offs helps maintain the communication flow and deliver the project smoothly. This is especially important when your project follows an iterative design and development approach. Information such as each project contributor's name, contact details, mode of contact, specific responsibility and availability should be made available to the vendor.
Timelines to be adhered to must be well-communicated so that the project can be scaled-up by the vendor. Before the project begins, the vendor would also like to know if there is any existing training material that can be used. This brings the stakeholder and eLearning vendor onto the same page about the course.
Make sure the vendor is informed about who the subject matter experts are and their availability. Since SMEs have extensive knowledge about the subject, they help develop a course with the right content for the right audience.
What are your expectations from the eLearning?
Another factor that impacts the success of an eLearning project is the value generated for the stakeholders and learners through the eLearning. Stakeholders might just pose a need for an online course for the entire content. However, after analysis, the vendor may identify appropriate content that should be part of the eLearning course based of the learning objectives. A good vendor will identify stakeholder needs, benefits and limitations associated with the training, to pinpoint the best solution.
The best solution may be a full-fledged online training program, conversion of Flash courses into HTML5, or a blended training program. Whatever the training solution, it must meet stakeholder specific as well as learner expectations. Stakeholder-specific expectations include cost, instructional design approaches, development time, learner engagement, and more.
What does your audience need to learn? How well are they aware of their learning need(s)?
Stella Collins, author of Neuroscience for Learning and Development says, "Find out how people learn before designing your digital learning. Work with the learner, not the tech." Elearning becomes mundane if it is not learner-centric. To make eLearning effective, it is important to design eLearning according to the audience. Below is a list of questions your eLearning vendor would ask to seek clarity while analyzing your eLearning audience:
What are your audience's learning needs?
How experienced are they?
Do learners have an equal level of prior knowledge on the subject?
What is their educational background?
What are the different roles your audience has within the organization?
What are the specific skills or information they need to have?
How technology-friendly is your audience? What will they use to access eLearning – mobiles/desktops/iPads?
What would be the ideal course duration, that does not impact their day-to-day job?
What are their learning preferences?
What will be the appropriate learning delivery method based on the subject to be taught?
Will the course need to be translated for learners with different language preferences?
Once you answer these questions, your eLearning vendor will get a fair idea on designing and developing eLearning that will be well received and accepted by your learners. Understanding the audience helps in customizing eLearning courses in accordance with their roles and responsibilities in the organization.
For example, the vendor may suggest responsive learning design as the appropriate training delivery method for your salesforce, since they are usually traveling to meet clients. Moreover, making this information available to the vendor, leads to less design and development delay through the eLearning project.
What should be the duration of the eLearning course? What level of interactivity do you prefer?
The vendor would like to know about the duration and the level of interactivity you have decided to use. Typically, the way content is presented, dictates its eLearning duration and seat time. eLearning courses should be designed so that they are:
Not crammed with information
Easy to digest
Not heavy in terms of cognitive load
Interactivities capture and maintain learners' attention while providing scope for learning to transfer from the learning environment to the performance environment. A competent eLearning vendor will analyze the content to estimate how many knowledge checks/interactions/animations will be required to achieve the learning objectives.
For example, if you ask a vendor to put scenarios in an eLearning course and make it 10 minutes long, the eLearning vendor may suggest an alternative as learners will need more time for reading as well as decision-making and the course will tend to be longer. You must define your need for interactivity to the vendor after analyzing your budget and your learners' familiarity with technology.
What are the project completion and eLearning implementation deadlines?
A responsible and competent vendor would like to know the deadlines for project completion as well as eLearning implementation in your organization and plan accordingly. Before the project starts, the entire development process, tasks, responsible parties, and timelines must be clearly defined by you (the stakeholders) as well as the vendor.
A responsible vendor will keep a check on the major milestone dates, ensuring that the expectations are explained, deferrals are discussed, and progress is traced.
Above mentioned are the things that must be considered to make eLearning projects successful. Find the real problem your customer is facing and focus on helping them achieve their business, performance and training goals to make your eLearning projects successful.