Top 4 Microlearning Trends to Conquer the Future of Learning [Infographic]
Microlearning has been a growing trend in corporate training ever since it emerged. Let's discover 4 winning microlearning trends!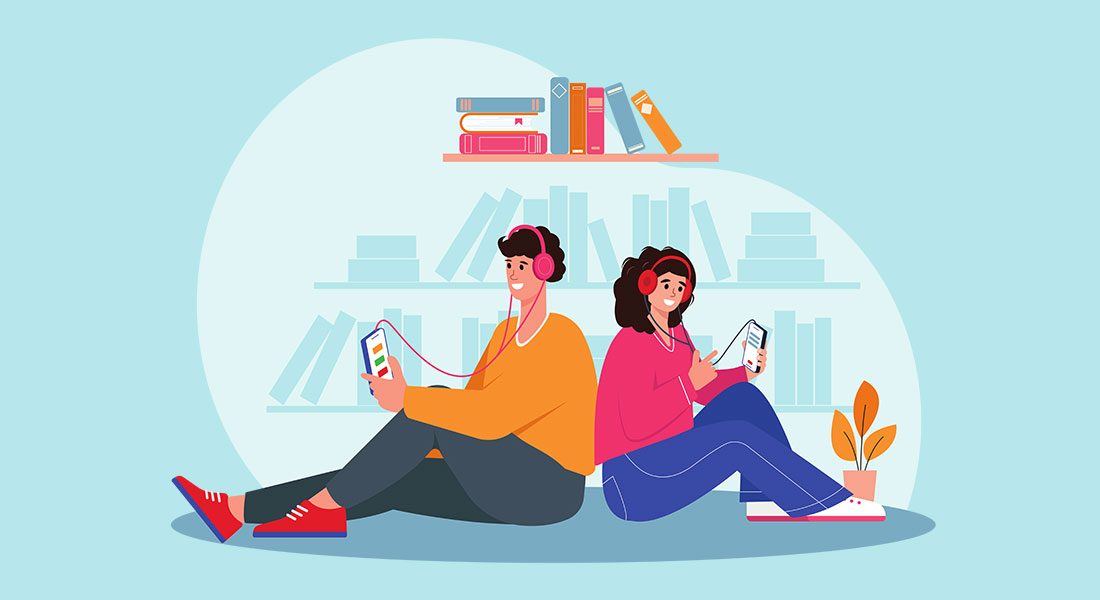 Many eLearning trends come and go but what has made a mark and is unshaken till date in corporate training is microlearning!
The popularity of microlearning in corporate training has endured and has remained steady in corporate training despite the many eLearning trends that come and go.
From small videos to podcast, to infographics and flashcards, microlearning offers a platter of formats to choose from to make learning short and snappy yet highly engaging and effective. Another prime reason for the success of microlearning is that it uses the modern learner's attention span optimally to deliver training that is focused on a single learning objective. Truly macro learning in micro form!
Every other day comes with exciting new trends in training that organizations can leverage to create a better learning experience for their learners. Curious to meet the latest microlearning trends to deliver impactful training? Let's go!
Microlearning Trends of the Future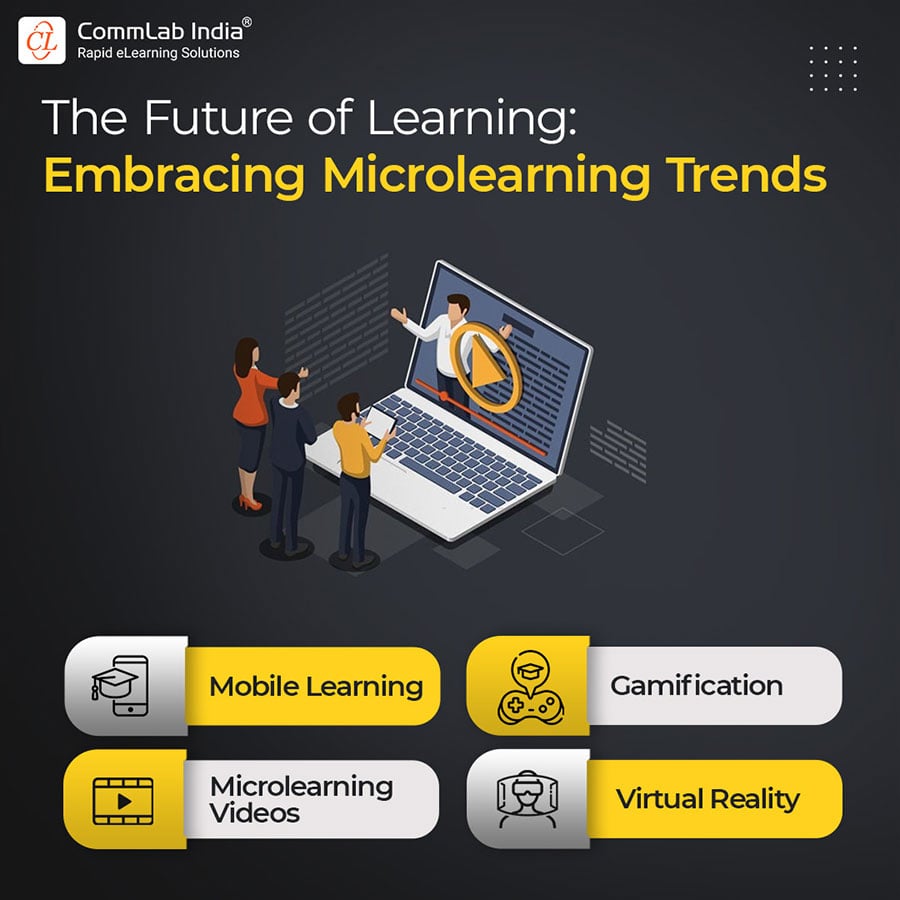 1. Gamification
The gamified approach in training is ideal to make learning fun and interesting for the learners. Gamification drives learner engagement and can be integrated in microlearning to acquire knowledge through a game-based learning method.
Gamification elements like leaderboards, scores, rewards, levels etc. when combined with these short learning nuggets, prove to be highly effective. Also, you can design gamified assessments and offer them as performance support. Concepts are strengthened and knowledge retention improves as a result. Furthermore, it can be customized to suit the learning goals of the organization.
2. Microlearning Videos
Microlearning videos are a modern and dynamic choice for today's corporate training. These brief, concise videos are interesting, efficient, and time-saving. They are ideal for the modern learner who prefers navigating fast-paced learning from small, bite-sized modules.
When incorporated in training programs, microlearning videos offer easy access, enhanced engagement, time efficiency, personalization and reinforcement.
3. Mobile Learning
Mobile devices are the most suitable for delivering microlearning. The rise in microlearning with a heightened focus on mobile learning is evidence of the widespread use of mobile devices today. Microlearning with mobile learning is truly a made-for-each-other combination since microlearning nuggets are focused on a single learning objective and learners today are inseparable from their mobile devices and it makes all sense to opt for this way of delivering training. And for performance support or just-in-time training, mobile devices are great to deliver microlearning nuggets.
4. Virtual Reality
Leveraging virtual reality is the best way to offer an authentic and immersive learning experience. With VR as a microlearning trend, short 360-degree images and videos can be incorporated and when microlearning nuggets have a touch of virtual reality it adds a wow factor to learning in addition to enhancing engagement and recall. Learners are able to surf through a vast pool of virtually real media related to their learning topic at one place, thereby reducing efforts for learning. Certainly, these latest technologies are enhancing the efficiency of microlearning.
Wrapping it up!
Learners today struggle with managing time and have short attention spans. They seek focused information that can be consumed quickly and easily while on the move using any device and at any time and microlearning is all about it. So, the future of learning does indeed lie in microlearning. To help you get started with microlearning, here's an eBook that will walk you through to how to create high-performing microlearning assets.
So, get going and leverage microlearning to make a macro learning impact!