Microlearning + Social Learning: Doubling the Impact of Learning [Infographic]
An infographic that explains why the combo of microlearning and social learning works. Also, the microlearning assets that can be used in social learning.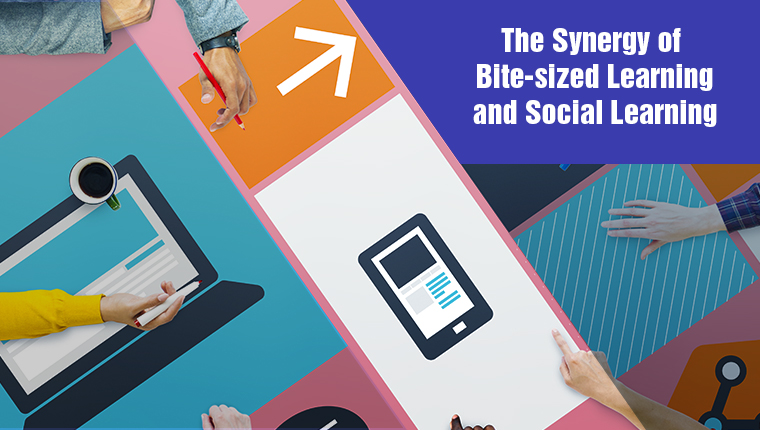 We're all familiar with microlearning – those easily digestible bite-sized learning nuggets, as well as social learning. We agree that both microlearning and social learning are wonderful strategies to enhance training solutions. Now, have you ever imagined how powerful the combination of both these strategies could be?
This combo of microlearning and social learning could be utilized to achieve larger learning goals. For instance, micro formats can be used to facilitate effective interactions on social learning platforms. Not just that, it works well when you need to facilitate a continual learning experience. You could have learners post questions in learning communities which can be answered by SMEs. SMEs can also get learners to access micro assets focusing on one objective, or a series of assets for better understanding of a topic/concept.
This infographic highlights why the combination of microlearning and social learning works well to double the impact of learning.