What Microlearning Is and What It Isn't! [Infographic]
Microlearning is not a fad, it's here to stay! What is microlearning all about, and what is it not? Use this infographic as a quick reference on microlearning.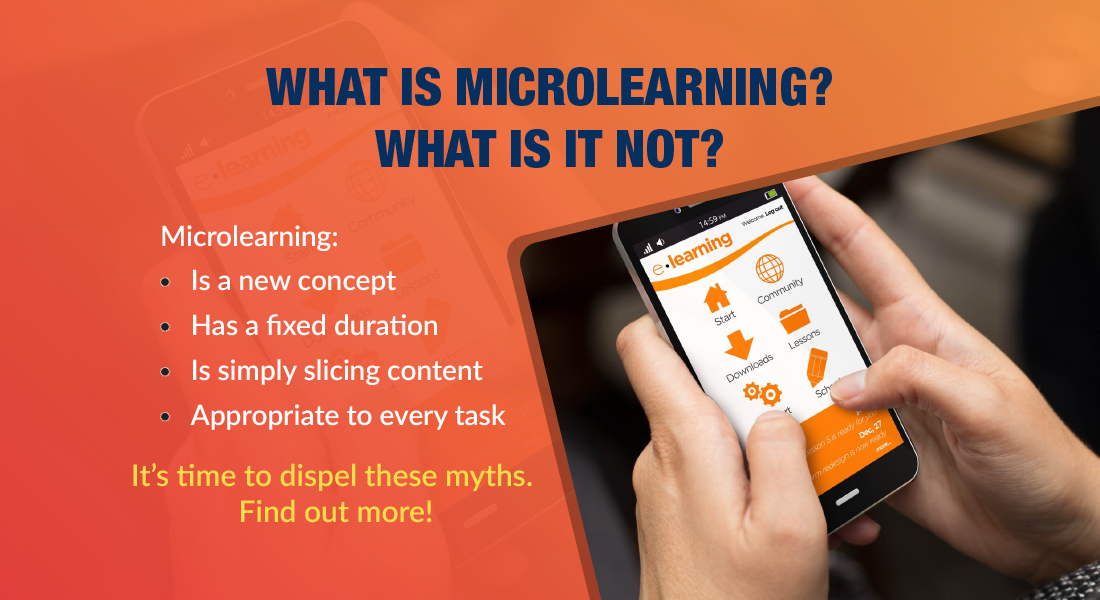 Did you know that the adoption of microlearning is growing at a rapid rate globally? Rightfully so, because it manages to address some of the challenges that come with training a global workforce.
Corporate training has mostly focused on macro learning experiences – be it through classroom training or eLearning. But, according to research by Software Advice, almost 58% of employees said they are more likely to use their company's LMS if the content was broken into multiple, shorter modules. Interesting, isn't it?
Contrary to beliefs, microlearning is not simply about slicing and dicing content. There is much more to it. For instance, microlearning can enable learning at one's moment-of-need. It can also supplement traditional training and help in reinforcement of learning. Microlearning has proved itself as a great strategy for formal as well as informal learning.
What is microlearning about and what is it not? This infographic shares the details!



Microlearning is certainly not a fad, it's here to stay! And what's more it can help you fight the forgetting curve effectively.
Microlearning can help you achieve organizational goals by providing quick and effective training. For more details, don't forget to download this eBook!