What are Microlearning and Nanolearning?
Microlearning and nanolearning are different, yet alike in so many ways. Find more about microlearning and nanolearning here.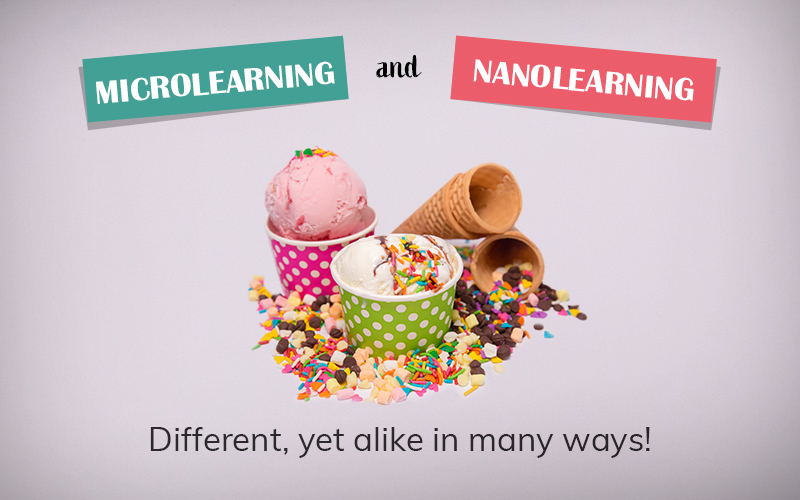 I'm sure most of you are familiar with small learning nuggets termed microlearning. This powerful snackable content that's easy to comprehend, has an ideal length between 2 to 5 minutes, according to an ATD article. But it's not often that the ideal length is followed, as the same article mentions that most organizations develop microlearning that's between 10-15 minutes long. So, can you snack on something that's smaller than microlearning? The answer to that question is nanolearning.
The fact that it takes less than two minutes of a learner's time is what makes nanolearning interesting. It's an extremely short training module that teaches learners exactly what they need to know at their moment-of-need. For instance, if your microlearning module teaches learners how to generate reports using a business app, your nanolearning could be something as simple as teaching learners how to access the business app and log into it. Of course, nanolearning is not suitable for first-time learners, but it can be used as refresher training.
What else differentiates microlearning from nanolearning? While microlearning can be used as independent standalone learning modules providing formal learning or as informal learning resources to complement formal training, nanolearning is used for informal learning.
Here's an interesting infographic on these two forms of snackable content, that tells you not just the differences but also how much alike these two training strategies are.