Learning Analytics: Helping Impart Better Corporate Training
Find out how learning data analytics help provide highly effective, engaging training.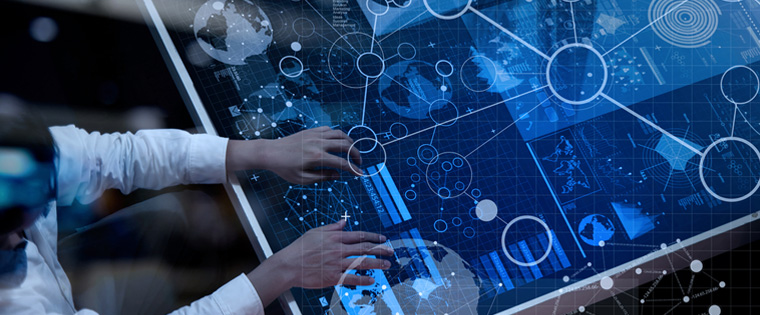 Big Data analytics – making sense of the large volumes of data created by Internet users. It is a revolutionary development in the world of information technology that has profound implications for the corporate world. Every day, companies across the world try to get insights into the interests and preferences of people, by analyzing the massive quantities of data generated over the Web. This data is enabling companies to come up with effective marketing campaigns and products that are better-suited to the needs of consumers.
Over the last few years, Big Data analytics is being increasingly applied in the field of learning and development. Organizations are analyzing large volumes of data in their Learning Management Systems (LMSs) to assess if an online training program is actually helping learners improve their skills and determine whether the investment on the training program is worthwhile. The data in an LMS throws light on the way staff acquire knowledge and skills, and this means corporate training professionals can make well-informed decisions to come up with optimal ways for training learners.
Analysis of the data in your LMS helps you track learners' learning behaviors and identify the following:
Time taken to complete courses
Course completion rates
Sections of the content that were often referred by learners
Portions of a technology-enabled learning material that learners took more time to complete than others
Learners' preferences
How can this information be used to make training programs better?
Insights can be obtained on the quality of training
A proper analysis of the data in the LMS goes a long way in gauging the performance of your learners. A continuous data-driven assessment of training programs helps you identify which learning initiatives are successful and which are not. For instance, one of our clients in the pharmaceutical sector uses the data in the LMS to get answers to the following questions about their online regulatory affairs training program:
Was the content of the program adequate to realize the learning objectives?
Did the assessment help measure employees' learning effectively?
Was the content presented in an effective manner?
Predictions can be made about learner performance
This is one of the biggest benefits of analyzing the training data in your LMS. The analysis not only helps you understand how your learners are performing now, but also gives insights into their future performance. For example, learning analytics will help you determine whether a learner would pass the examination. Based on this information, you can supplement training such as suggesting additional reading or providing one-to-one coaching to help him understand the subject better.
Predictive analysis also helps you identify where learners are likely to face problems, and work on a new training strategy to address these training challenges. One of our clients in the BFSI sector found out that learners may face problems applying the information provided in bulleted slides of an e-learning course, and this prompted the client to go for scenario-based learning.
Deliver training according to the tastes and preferences of learners
Analysis of corporate learning data also throws light on the tastes and preferences of employees, and this helps develop training programs that are more engaging and learner-friendly. For instance, one of our clients in the manufacturing sector found out that most of its new-age workforce prefers learning games, after analyzing the data in its LMS. This made the company develop game-based online courses for training its millennial staff members.
Development of optimal training programs is made easy
You can determine how useful your e-learning course is to your employees by analyzing the data in your LMS. It can help you take remedial measures for employees whose performance is below expectations. Given below are a couple of ways training data analysis can help you build optimal e-learning programs.
A good analysis of learning data helps you determine the key areas of improvement for your employees, by pinpointing gaps in employees' knowledge and skills.
The data in your LMS is a source of information on how learners interact with different learning and media elements. This will help you enhance the course for better learning efficiency. For instance, if you find that your learners are able to comprehend the content better when it is presented through videos, you can use video-based learning strategies to make the training more effective.
We thus see that effective analysis of the data in your LMS helps you impart good training to your staff members. How do you use training data? We'd love to know.