Is Custom E-learning the Right Fit for Your Organization?
Should you use custom e-learning or not? Read on to find out.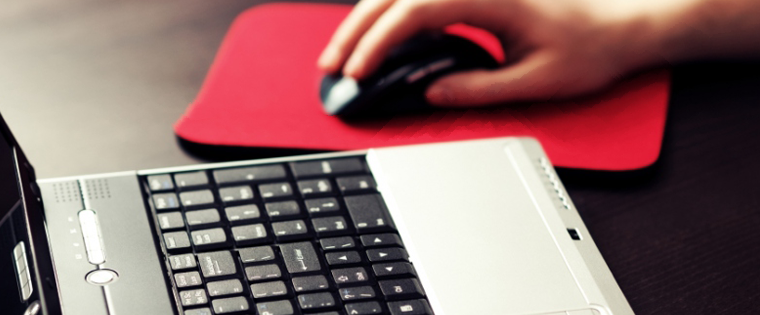 Employee training is essential for the continuous success of any organization. Digital learning programs have emerged as the founding pillars to achieve highly profitable business goals. An eLearning course specifically tailor-made, to suit the goals and objectives of any organization, is called custom eLearning. Customization can create impactful courses that perfectly fit into the business strategy of an organization and accurately deliver on the desired results.
Customization is an amazing way to create courses that leave lasting impressions on your learners. But, there is a trade-off. Creating custom courses is costlier and takes a longer time to develop. With the increasing demand to rollout eLearning courses faster, Learning and Development managers find themselves in a dilemma whether to use off-the-shelf courses or develop customized learning content from scratch. Before you can make a decision, you need to figure out whether custom eLearning is the right fit for your organization. Below are some of the questions that can help you evaluate your need for a custom eLearning program:
Does your organization have unique learning needs?
This is perhaps the most basic question you need to ask. What are the learning needs of your organization? Does your organization have unique training needs related to its culture, processes, and systems? For example, if you need to train your employees to use the ERP system, or provide knowledge about a company-specific product or service, or orient employees to the laws and regulations of your company, then an off-the shelf course won't be able to fulfill this need. As such, courses will not work with generic information, you need to devote enough time to build them from the ground up.
Do you need complete control over course content?
Training needs can change over a period of time. For example, when a product is updated with a new feature or when new laws are passed in your organization, your course should also reflect these new changes. In this case, custom eLearning is the ideal choice because the course is developed specially for you. This means you own the course along with the source files. You can make any changes to the content easily without having to run around to find the right files. Since the course is the property of your organization, there are no licensing or copyright issues. Rolling out the updates to your target audience also becomes an easier affair as you can do it from a single point through your Learning Management System.
Is learner engagement and knowledge retention your priority?
Is your eLearning program directly linked with essential skill development of employees? If yes, then you would want to maximize effective transfer of knowledge. Learner engagement and knowledge transfer is influenced by many factors, including how meaningful and direct the content is to the learner, creative devices and mediums used, and the length and structure of topics and the overall course. Custom eLearning allows you to control all of these parameters and make changes over time, to reflect your evolving learner audience. An off-the-shelf course will give you general content that may not sit well with your company's learners.
Will your courses talk your company's talk?
E-learning courses can go beyond being learning mediums and can act as a proprietary branded image of an organization. You can have branded images of your company or products in the eLearning courses. When you create a course on a product or a safety procedure, setting a background relatable to your employees and creating scenarios that revolve around your organization will help you connect better with your learners. You can also use the desired GUI, colors, and logo to reflect your brand in the course and help establish your niche among learners and investors alike. If you want your employees to better relate to the content, then consider using company specific designations, jargons and images of actual company locations.
Do you need powerful assessments and feedback tools?
No eLearning course is complete without its two most important components: assessment and feedback. These allow you to determine if your digital course is successfully delivering the core ideas, skills and knowledge, and if any areas may need to be improved. Using custom eLearning assessments, you can see if your organizational objectives are still being met. You can assess employees based on parameters that are crucial for your organization, allowing you to continuously enhance the learning experience. This gives you a definite edge over off-the-shelf courses that won't bring much impact in these two crucial areas.
Hope this gives you a clear picture on deciding whether custom eLearning courses are the right fit for your organization. Customization helps you unleash the full potential of the digital medium, so it would be a good idea to adopt it.