3 Instructional Design Strategies for Enhanced Learner Engagement
Check the blog to know what an instructional design strategy is and 3 popular instructional design strategies for engaging online learning courses.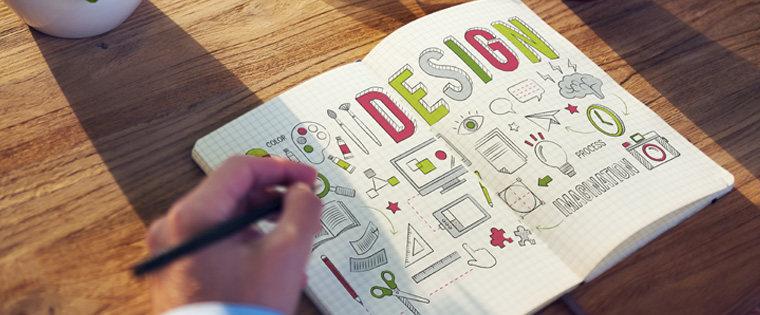 Congratulations! You have implemented e-learning in your organization. You have been working hard for over a month now, publishing your existing PowerPoint presentations that were used in the classroom, to HTML5, setting up a Learning Management System (LMS), uploading all your courses to it, and assigning them to your learners, based on their roles. Job done!
Wait, is it really done? The courses have no takers. Even if employees register, they are not completing the courses. What could be the reason?
These PowerPoint presentations you have been using all these years do not contain all the necessary information needed to teach the topic. This is simply because most of the information was explained by the instructor. The presentations were just supporting tools for classroom trainers. Also, they do not have any interactive elements to engage learners.
To be able to apply newly learned skills and perform well, employees have to retain information for long, which is possible only if learners pay attention to the training program. Unless the training is interesting and engaging, learners will not pay much attention to it. So, how will you make online training courses engaging?
Instead of simply publishing PowerPoint presentations to HTML5, formulate instructional design strategies based on the content you have to teach, so that the learning experience becomes engaging. Wondering what an instructional design strategy is?
What is Instructional Design Strategy?
An instructional design strategy is the plan you use to teach a particular subject. For example, there are many ways to teach someone how to cook a particular dish – you can give them your recipe book, narrate the steps, ask them to observe while you cook, or guide them while they cook. Similarly, every subject has a particular way to be taught. The right instructional design strategy makes the subject easy to understand, engages learners in the learning process, and helps them apply the knowledge when needed.
Here are 3 widely used instructional design strategies that can help you make your online learning courses engaging for learners.
Scenario-Based Learning
Scenario-based learning is a way to engage learners in virtual, interactive, problem-based situations. Learners apply their experience, prior knowledge, critical thinking, and problem solving skills to learn or practice a skill in a risk-free environment. These situations are quite close to the actual problems employees face in their daily jobs. Such a learning experience helps learners build critical-thinking skills, and apply the knowledge gained directly on the job.
The elements involved in this strategy are:
A storyline and characters
Questions with enough choices to allow learners explore all possible options and take decisions
Feedback with a clear explanation of why the learner is right/wrong
Scenario-based learning is ideal for training content in which learners have to decide on the best course of action, apply rules/policies at work, or be prepared to face uncertain circumstances that might unfold.
Here is a sample Sales Process online course that is designed using the scenario-based learning approach.
LEAD (Learning through Exploration & Discovery)
Learning through Exploration & Discovery (LEAD) or inquiry-based learning is an approach where learners engage in exploring a virtual setting, interacting with the learning elements in it, and discover information. This approach gives learners autonomy over their learning and provides them the flexibility to acquire knowledge, based on their current needs and preferences.
The elements involved in this strategy are:
The setting
Clickable elements that can be explored
LEAD approach is ideal for training content in which learners need to be familiarized with a particular place/product or when you want to provide learners the flexibility of learning at their own pace, without restricting the course navigation or menu.
Here is a sample Food Safety online course that is designed using the LEAD approach.
Gamification
Gamification is an approach where you use game elements to engage learners in the learning process, facilitate effective knowledge transfer, elicit responses from learners, foster competition, and help retain knowledge longer. Just like a game, this approach motivates learners to learn by using simple rewards, levels, or point systems that can be achieved by performing under set rules. The desire to win or move ahead keeps learners engaged and motivates them to perform better.
The elements involved in this strategy are the game rules, scores, and levels. Gamification is ideal for training content in which you need to ensure high impact delivery and longer retention, and when competition plays a major role in driving business results, such as sales and operational efficiencies.
These are 3 popular instructional design strategies that help you create engaging online courses for your learners. Select the best strategy for your courses based on the topic, learners, learning environment, and technological constraints.