6 Instructional Considerations to Develop a Microlearning Module
When thinking about the instructional strategy for microlearning, there are certain considerations to be kept in mind. This blog illustrates the 6 instructional considerations that are needed to develop a microlearning module.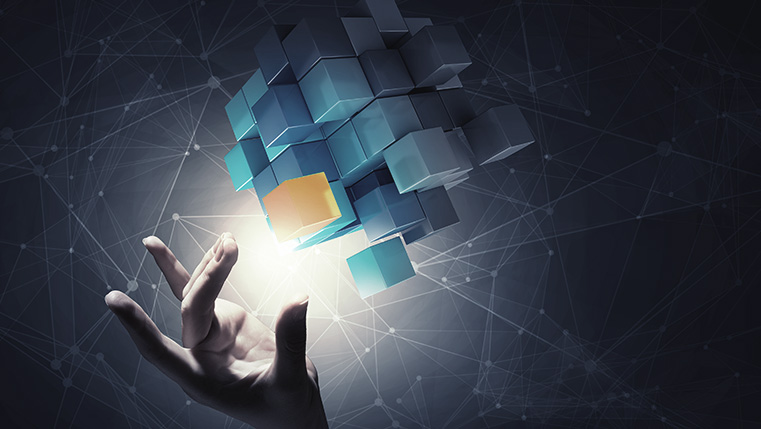 "Good things come in small packages."
This absolutely holds true when we talk of Microlearning or Bite-Sized Learning. Microlearning prevents cognitive overload as learning is presented in small doses and it helps learners absorb and retain all that is taught. It also makes learning more practical and appropriate.

However, when planning the instructional strategy for microlearning, you need to keep a few things in mind. This blog illustrates 6 instructional considerations that are needed to develop a microlearning module.
1. Target Audience
Who are they?
What are their capabilities?
What is their existing knowledge?
What device access do they have?
Will they be able to access an LMS?
These are a few basic questions that are to be answered before developing a microlearning module. When the target audience is analyzed, it becomes easier to develop the course.
For instance, one of our clients in the Pharma industry approached us with a requirement to train their sales reps. They wanted the reps to be well informed about their healthcare offerings and to speak confidently and eloquently about a large range of medical products with doctors. Given that doctors are far more qualified and have very little time to interact with the reps, reps had to be trained on imparting information in a short time. Therefore, we decided to develop bite-sized, microlearning modules to help the sales reps.
2. Conditions and Criteria
The condition and criteria of the objective have to be analyzed. It's important to consider realistic and relevant conditions under which the target audience will be performing; as well as the criteria to assess their proficiency.
What is their environment like?
What tools and resources do they have when they are supposed to perform?
How will the training manager know they've performed the task?
Our client's learners, sales reps, had no scientific background and they had to talk about a wide & frequently updated range of products. Therefore, the solution had to be something simple and fast to help. We developed 10-15-minute standalone modules, which were visually attractive and highly interactive. And it made complex technical information clear to the non-technical, non-medical learners. This could be achieved only through a condition and criteria analysis.
3. Type of Content
The type of content being taught is very important when designing a microlearning module. There are five types of content that can included in a course:
i. Facts
A fact is a statement or piece of content assumed to be true and presented without supporting evidence. Types of facts include:
Research findings
Time, dates, places
Statistics
Specifications
ii. Concepts
Concepts are a category of items that share common features. Types of concepts include:
Ideas
Definitions
Features, functions, and benefits
iii. Procedures
A procedure is an ordered sequence of steps performed to complete a task or to find solutions to problems. Types of procedures include:
Discrete sequential steps
Directions
iv. Process
A process is a series of events that takes place over a period of time. Types of processes include:
Working of something
Phases or stages
v. Principles
A principle can be stated in the form of rules to guide certain actions or explain some changes. Types of principles include:
Rules
Guidelines
Tips
Dos and Don'ts
4. Instructional Activities
What is the most effective way to help learners build knowledge? What is the most effective way to practice knowledge and skill? This is where instructional activities come into play. When learners are able to relate to the content, they will be able to gain more knowledge.
For instance, you could have task-centered activities. In this method, the content and activities are organized around the job-related tasks of the learner. This would help them analyze and understand the task, helping them perform better.
Based on the content, the instructional strategy can be chosen. For instance, we used a scenario-based strategy for our client who wanted to train its employees on business planning. Two contrasting scenarios were created to help learners understand the consequences of the decisions taken.
5. Form (or type) of Microlearning
For microlearning, form follows function. We can configure the form of microlearning once the function is figured out. When the intended purpose of a microlearning course is established, the form can be chosen.
It would definitely make no sense if you decide on the strategy without understanding the purpose of the course. There are a few characteristics to be considered before choosing the type:
Is it multi-device compatible?
Does it support rich media formats?
Will learners be able to learn, apply, and practice it on-the-job?
Once these aspects are covered, you can choose the form of microlearning. A few forms that you can consider are:
Infographics
Interactive PDFs
eBooks and Flipbooks
Videos
Whiteboard Animations
Podcasts
6. Learning Analytics
With the right kind of LMS in place, training managers can utilize learning analytics to optimal advantage. Learning analytics can help you gather information to make better-informed decisions and continuously improve.
With learning analytics, training managers can also help their learners embrace an effective learning culture. It can give real insights into the effectiveness of a course and help training managers measure and monitor the performance of learners.
Microlearning is being implemented very successfully in the corporate world today. Many organizations choose microlearning to meet the demands of the millennial workforce, as it helps train those with shrinking attention spans. Microlearning is here to stay; however, it is effective only when you keep certain considerations in mind when developing microlearning. Do share your thoughts on how you used microlearning to meet your training needs.