Text Focused Instructional Design
This blog post delves the learners with a few ways of giving importance to text in instructional design.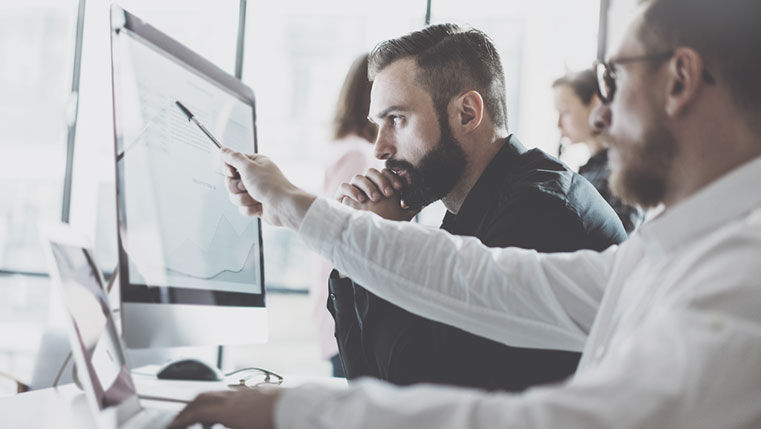 I happened to come across a learner who was facing this problem of not being able to relate images and visualization with the content he was learning in one of the eLearning courses. Have you ever faced the same issue of not being able to maintain a balance between text and visualization while designing any course?
In this blog I am going to discuss a few ways of giving importance to text and at the same time how not to compromise with the visual appearance of the course.
Provide text-complementary images:
As an instructional designer, you must know how to place images in accordance to the text. It is always advisable not to place images just for the sake of doing it, if you are not able to find appropriate ones; this will only lead to misguiding the learners.
For example, if in the course there is something about assembly line manufacturing of an automobile, it is always a good practice to explain the complete process with appropriate text and then show an animation of an assembly line inside a manufacturing industry.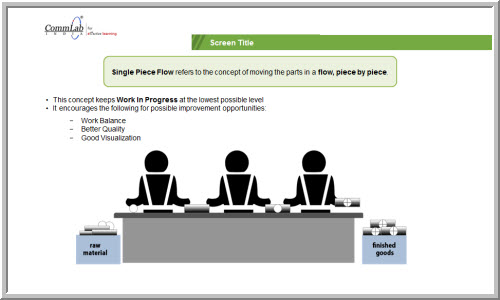 Chunk content properly:
Chunking means to breakdown huge content into smaller and simpler pieces of information without changing its meaning. It helps learners to process and organize information. Proper chunking allows learners to grasp new learning easily and provides access to required information quickly. At a later stage, it aids in recalling the knowledge acquired.
Simpler sentences in place of vast paragraphs, tables and diagrams for statistical data, appropriate interactivities are some of the examples of chunked content.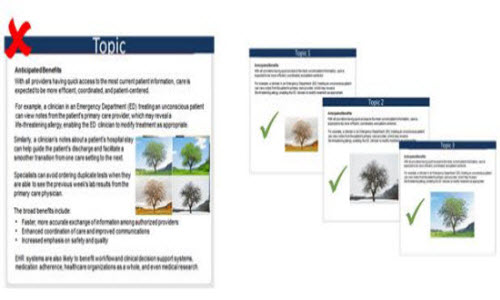 Focus on key words:
Highlighting important key words, presenting important facts and concepts in colorful tabs and providing definition boxes are other ways of focusing on the text. It is a wise approach to make learners remember all the mandatory definitions and keywords, thereby, reinforcing learning.
For one of our esteemed client's Supply Chain Management courses, we presented all important definitions such as Lean Manufacturing, Value Stream Mapping and other important terms in a green-colored box, which was standardized in all those courses. It proved to be very helpful for the learners to retain and recall the definitions at a later stage. A typical example is shown below.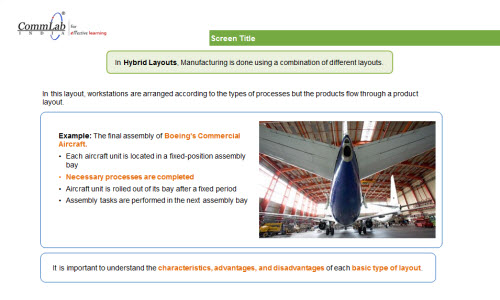 Using the above few simple and easy means, an instructional designer can break the misconception that 'text on-screen always spoils the show'!