How Should An E-learning Course Look like?
This blog shares a few tips that help in creating attractive eLearning courses.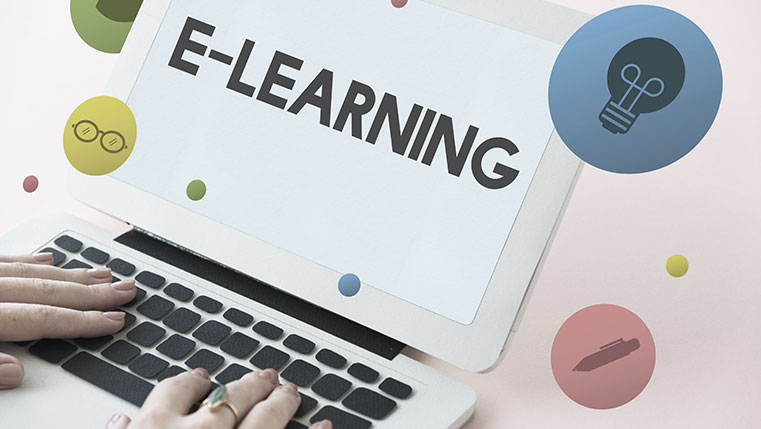 Looks also matter….
It is not just the content of an eLearning course that creates an impact on learners. Many a time, the aesthetic value of the online course also matters. There are many things related to the look and feel of a course that you need to consider while creating your eLearning courses. Courses with good look and feel keep the learners engaged and help you get the best out of them. Some of your learners may judge your newly launched eLearning course by its "cover".
It's eLearning and not eTeaching. Learners are going to learn, and you are not going to teach them. They have to learn themselves and here is the twist. One will be interested to learn only if the learning material can create interest in his eyes and mind.
Given below are some tips to create an "attractive" online learning course.
Use Color Combinations
Artists and interior designers have better understood how colors can affect humor, feelings, sentiments and emotions. You too need to don the mantle of an artist (don't worry, it is not difficult ), while creating your eLearning courses. Different colors have different impact on human psychology. So you have to be very careful in choosing the right color combination for your eLearning course. You can use online tools such as Paletton, Kuler, Color Hunter, etc. which help you find the perfect color combinations for your eLearning needs. Depending on the types of training, your color combinations may vary.
Use significant graphics and interactivities
A picture is worth a thousand words. Graphics are vital tools, and the use of meaningful graphics can easily make a difference between a good course and a great course. The use of meaningful graphics with some text makes your eLearning course rich. When the learners find a connection between the text and graphics, it became easier for them to learn. Ask your visual designer to provide only high quality graphics. The interactivities that you use should also be interesting.
Standardization:
Standards help learners know what is important and what they are supposed to do. There should be consistency in the use of fonts, size, color, design etc. to avoid learner distraction. Generally, people concentrate more on the text written in bold than on "regular" text. Decide where to use bold letters and where not. The use of a standard layout is always advisable. By using standards, you are trying to communicate to the learners where to focus more. If you need a good ROI on your eLearning dollar, you should focus on these points.
Do share your thoughts.