Gamification of Learning: A Strategy for Online Course Completion
This blog makes training managers aware of why gamification is an effective strategy to ensure online course completion.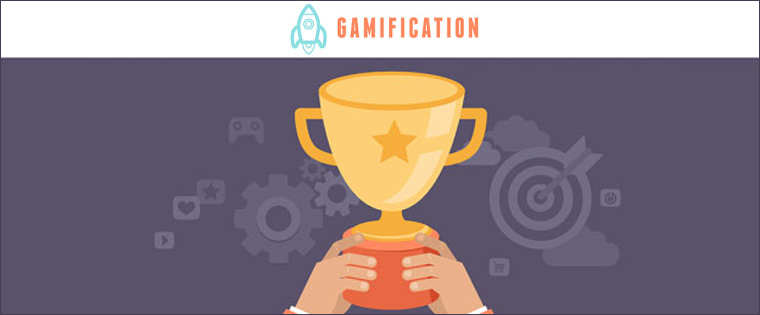 Organizations need to change their training content according to changing technology, business needs, and market conditions. As L&D personnel, we take the effort to keep training content updated, to stay in tune with changing times. But, are we making the effort to keep learners motivated enough to complete the online course? If this problem sounds similar to what you face in your training department, isn't it time you do something to make learners sit up and take notice?
The answer lies in the gamification of learning. According to Worldwide Market Forecasts and Analysis (2013-2018), gamification is expected to grow to a $5.5 billion industry, by 2018.
As an increasing number of organizations look at ways to increase engagement and motivation in corporate training programs, the popularity of gamification is on the rise.
Read on to know more about why gamification of learning is the right strategy to use, to make learners complete the online courses that they have been assigned.
Gives Control to the Learner
If you were given an option to choose between playing a video game at work or read training material, in all probability, you would choose the former. One deciding factor for your choice is, in a video game you are in control of the game. You can customize the environment by choosing a character, and choose the path that you want to take to complete the game. Handling a joystick is not only joy, it also gives the player complete control.
Delta Airlines tried gamification of learning to make their call center employees focus on customer service and sales skills. The company wanted its employees to complete online training programs and learn more. With their 'Ready, Set, Jet' project, the airlines introduced gamification in its e-learning courses. The results were amazing. Delta Airlines employees completed four years' worth of training, in a single year.
Apply gamification to your online courses and watch how course completion rates go up.
Learners Enjoy a Sense of Achievement
While playing games, you are not just an observer. You are actually participating in the game and trying to reach a set goal. Winning a game in fact, leaves you with a sense of achievement.
I remember playing Super Mario as a kid, and I confess I still do. Every time, Mario jumped through obstacles, my heart would skip a beat. And what an exhilarating feeling it was when I managed to complete a level. I had managed to save Mario's life for the next level of the game.
Tap into this feel good emotion, and use gamification of learning to motivate learners to complete online courses.
A couple of years ago, fast-food chain McDonald's introduced gamification to its employees when it had to train them on using a new till system. The company's training manager in the UK quietly put this learning tool on the company's portal. Within no time, it went viral and the training department managed to save roughly £50,000 in direct training costs, in just six weeks. (You can check this blog to know more about increasing ROI on training through e-learning.)
Fosters Competitive Spirit
A major reason we enjoy playing games is the competitive spirit it instills in us. Candy Crush is one among the most popular mobile games. According to Think Game, Candy Crush Saga brings its developers a revenue of over 700,000 dollars a day. One of the reasons this game has become so popular is that it lets you compete with other players on social media platforms.
Why not take tips from Candy Crush for gamification of learning? Even if competing with peers is not an option, you can still set benchmarks that the learner has to beat.
Display metrics, like the time taken for activity completion, or quiz score, in order to motivate learners to stay on the learning path. Just as in Candy Crush, hook learners at the beginning of the course by including easy to achieve objectives. Then progress to more challenging levels. But, take care not to make it so challenging that learners give up.
Offers Challenges and Rewards
Games that offer rewards and challenges keep players engaged. Haven't we often continued playing games just to complete the challenge of unlocking a particular level? Rewards are a form of feedback to let you know how well you are doing in the game.
Try gamification of learning and apply the concept of challenges and rewards to your online training program. Have learners complete certain levels before they can unlock higher levels of learning.
Walmart used gamification of learning, to train employees in its distribution centers, on safety instructions. These 3-minute training modules let employees accumulate points and achieve rankings, based on their performance.
Gamification can inspire employees to achieve more, and in the process complete online training programs. If you have tried gamification of learning in your training programs, do share the benefits or significant changes it has brought to your organization.