5 Image Editing Tools to Visually Enhance Your Online Training Modules
This blog post shares a few image editing tools that an instructional designer can use to visually enhance online training modules.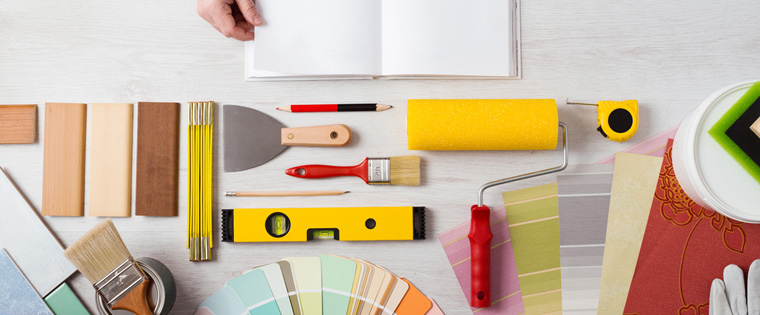 Now-a-days, instructional designers require more knowledge and skills than ever before. On one hand, they need to be knowledgeable about learning theories and on the other hand, they need to be adept in using technological/software tools.
Here, I would like to share a few image editing tools (other than Adobe Photoshop) that an instructional designer can use; helping them visualize content better.
Paint.NET: This tool is a free image and photo editing software for PCs that runs on Windows and has many special effects for enhancing and perfecting images. Paint.NET has essential editing tools including unique 3D Rotate/Zoom effect that makes it very easy to add perspective and tilting. Adjustments are also included which help you tweak an image's brightness, contrast, saturation, blur, and so on.
PicMonkey: This tool is a free photo editor that works in your browser and, you will be able to edit images (fix your photos, add beautiful filters, text, and so on) and create collages with it. One unique component is 'Touch up' which allows you to edit facial features or create outstanding graphics.
Pixlr: This tool is a free photo editor that comes in two variants: Pixlr Editor (you can work in layers, replace colors, transform objects, and more – all from your browser) and Pixlr Express (you can apply a quick fix or add a personal touch with creative effects, overlays, and borders). This tool requires a little editing knowledge, but the added control can bring in some impressive results.
Fotor: This tool is a renowned photo editor, designed to bring powerful digital editing to you and along with the basics, it also has many unique features. It's huge range of filters and effects are not limited and include photo frames, stickers, text, color splash, mosaic, and tilt shift tools. If you want to create great-looking collages, another great option is Fotor.com. This allows you shape collages, helps in photo stitching, photo montages, and so on.
Lunapic: This tool is a free image editor that can help solve your basic image editing needs and also offers some useful effects such as drawing, borders, effects, and filters. The coolest feature of this tool is the animation tool that allows you to add effects such as fire animation, rotating cube, reflecting water, and so on which you can save in a .gif format.
I hope you find this blog useful. What tools do you use to solve your image editing needs and visually enhance your online training modules? In case I have missed out your favorite tool, please add on to the list.