5 Tips to Enhance your E-learning Courses [Infographic]
Here is an infographic that shares insights on tips to enhance your eLearning courses.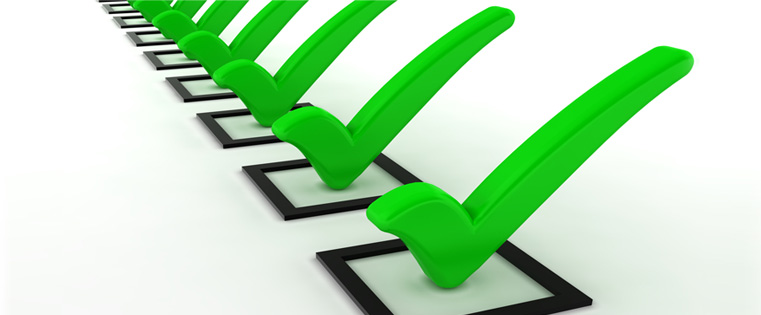 E-learning is a term used globally across all organizations these days. Managements are investing heavily on eLearning to develop their employees and scale them up. But, how do we enhance the eLearning courses? That's the tricky question here.
The below-mentioned infographic talks about how by using videos from YouTube or other online sources can help learners acquire knowledge and skills quickly. As we all know, if we like the visual representation of some information then we tend to grasp it quickly and retain that information for a longer time in our memories.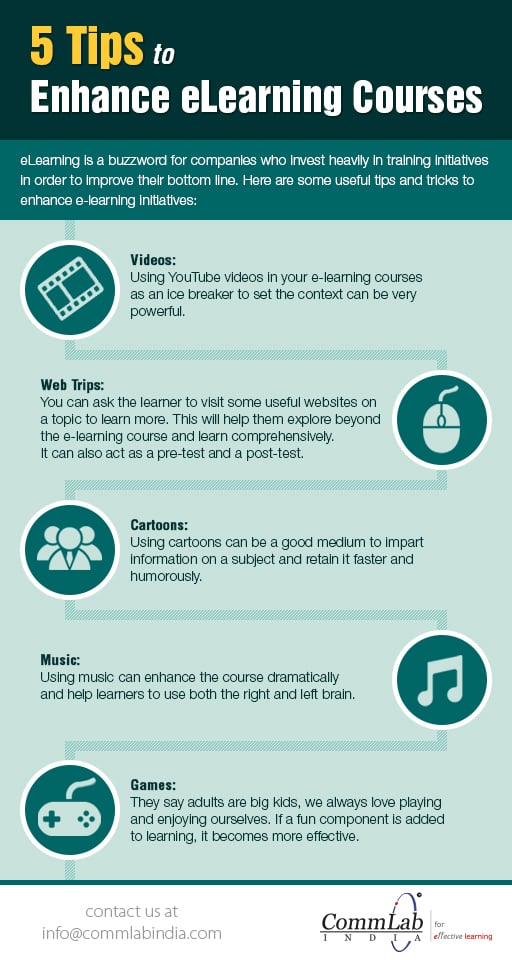 Asking the learners to visit Webliographies or other websites for more information can enhance the eLearning course. Using cartoons, animations and images throughout the course keeps learners engaged and interested in the course. Music also plays an important role in enhancing the experience of the eLearning course, as music attracts and helps the learners enjoy and understand the content in the course.
Whether the learner is an adult or a child, games always appeal to them. Adding more games and interactivities to the eLearning course enhances it thoroughly.
So I am sure, with these tips many organizations can enhance their eLearning courses and get the best from their employees.
Do share your views with us.