E-learning to Stimulate the Thinking Process of a Learner
This blog post shares insights on how eLearning helps to stimulate the thinking process of a learner.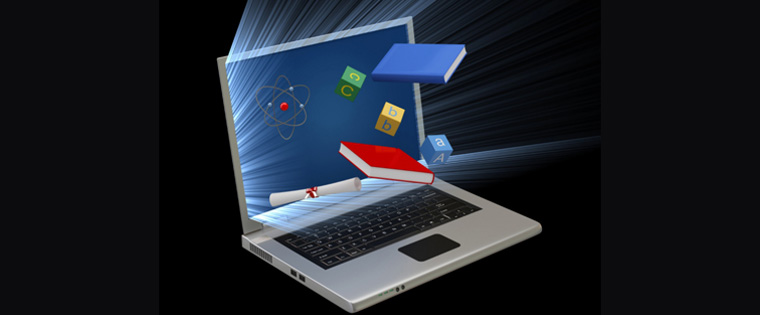 Companies want their employees to think differently, as out-of-the-box ideas pave the way for innovative corporate practices. Firms need to develop training strategies, which stimulate the creative instincts of their personnel. Incorporation of eLearning in corporate training strategies helps organizations to promote innovative thought because they help:
Deliver Self-paced and Stress Free Learning
E-learning courses allow learners to acquire knowledge and skills at their own pace. They can go through the content as many times as they want and understand it effectively.
Leverage the Power of Scenarios
Problem based learning is very useful to effectively train learners on "real-world" problems and their solutions. They help improve the thinking skills of the learner. Using this approach, we can present a problematic situation to learners and allow them to think and suggest the right solution.
Harness the Power of Simulations
Simulations are efficient and cost-effective tools to impart training. Even if the learners make mistakes during training, they do not result in any loss. Simulations allow learners to learn complex processes in an effective way. This kind of environment helps a learner to think creatively, without the fear of going wrong.
Use Quizzes and Puzzles Effectively
Quizzes and puzzles go a long way in motivating learners. They increase the curiosity of learners and also help to improve their thinking skills. They also help learners to analyze their knowledge and identify the areas, where they need to improve.
Learn Efficiently by Exploring the Subject-matter
The explore and learn approach is one of the most effective ways to make learners actively participate in the course. It allows the learner to explore and learn the concepts and provides rich learning experience. For example, in an induction course, we used this strategy to make the learners learn by exploring the organizational components like culture, roles and responsibilities. The is the screenshot from one of our courses, It represents the virtual campus of an organization, This virtual campus contains images of buildings. On clicking each image, the learner will get a chance to learn.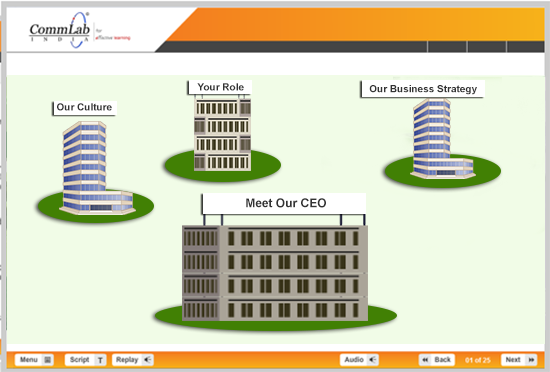 Thus eLearning can be used to develop the thinking skills of your staff and make the workforce creative.